---
Homes For Our Troops by Dunkin Donuts: Weeks 185 & 186, Olney, MD 07-25/08-01-09 - Op Infinite FReep
Aug. 13,2009


Posted on 08/13/2009 5:36:10 AM PDT by trooprally

Dunkin' Donuts/Baskin Robbins is doing something for our wounded warriors. Homes For Our Troops is sponsored by Dunkin' Donuts/Baskin Robbins. Their corporate sponsors are listed HERE.

Corporations publicly supporting our troops, putting money where their mouth is. Too many people and corporations say they support our troops but not many of them actually do, or marginally donate.

We were handed some pamphlets on the Homes for our Troops from a passing motorist. He turned the corner, stopped at the curb and handed us several pamphlets.

Week 185 roll call of our 9 1/2 Patriots include Legionnaires Carl (Army WWII) and Jack, (Army - WWII), Lurker Bill and his two generations , daughter and grandson, and FReepers Cindy_True_Supporter, Fraxinus, Sensei Ern [Mrs] Trooprally, aka [Mrs] T, and myself, [Mr] T.

Week 186 roll call of our 10 Patriots include Legionnaires Glenn (Army WWII) and Ed, (Army - WWII), Lurker Bill and FReepers 3DJoy, Cindy_True_Supporter, Eager, Fraxinus, GunsAreOK, [Mrs] Trooprally, aka [Mrs] T, and myself, [Mr] T.

All pics are by [Mrs] T

Both weeks are shown in no particular order.

BELOW: Lurker Bill and grandson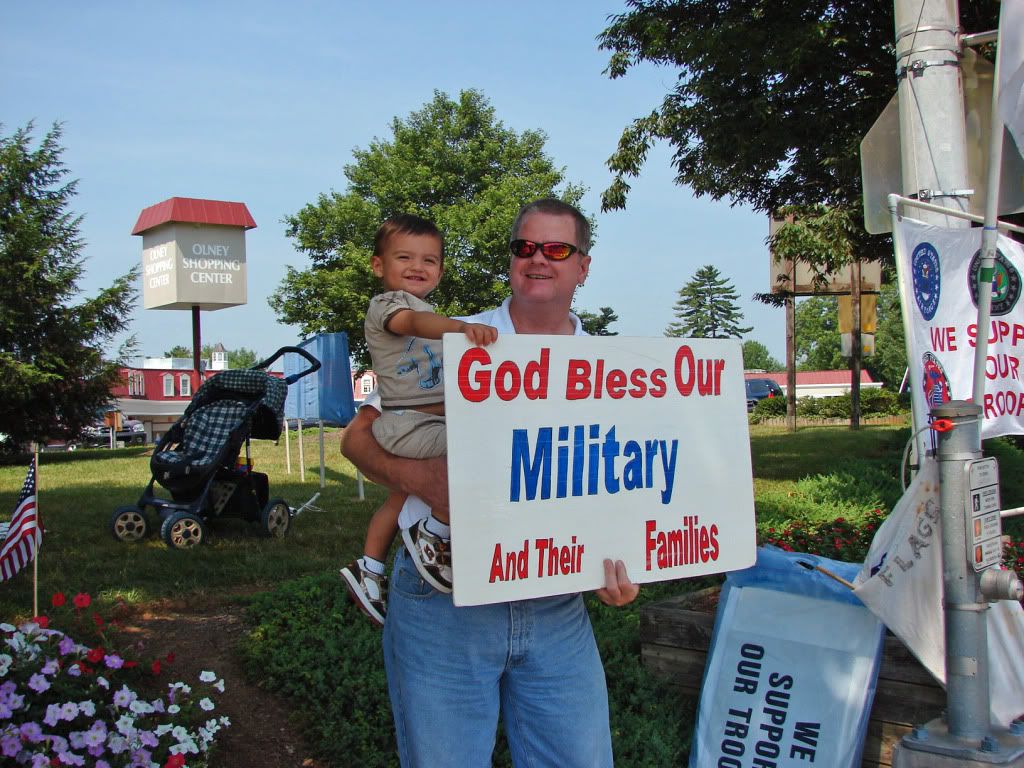 BELOW LEFT: Carl and Sensei Ern and the rest of our corner. BELOW RIGHT: Jack and Fraxinus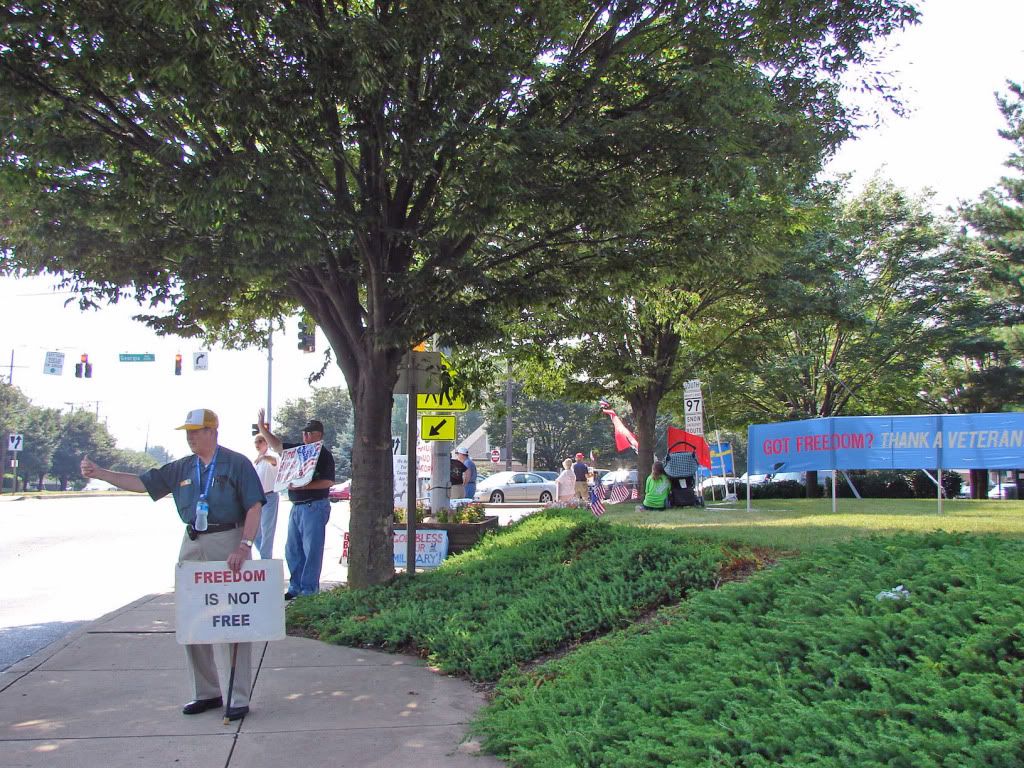 BELOW LEFT: Sensei Ern and me sharing Sensei's cigars. BELOW RIGHT: Ever faithful Cindy_True_Supporter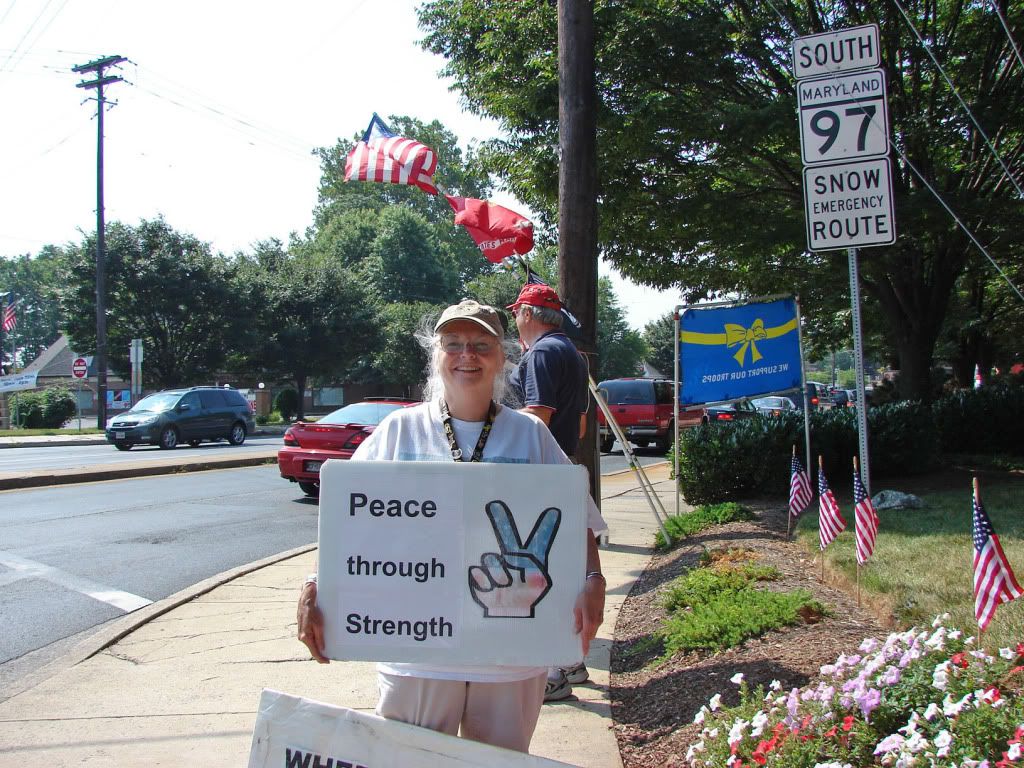 BELOW LEFT: Special guest, GunsAreOK BELOW RIGHT: Cindy_True_Supporter with another special guest, 3DJoy. It's always great to have special guests and friends stop by.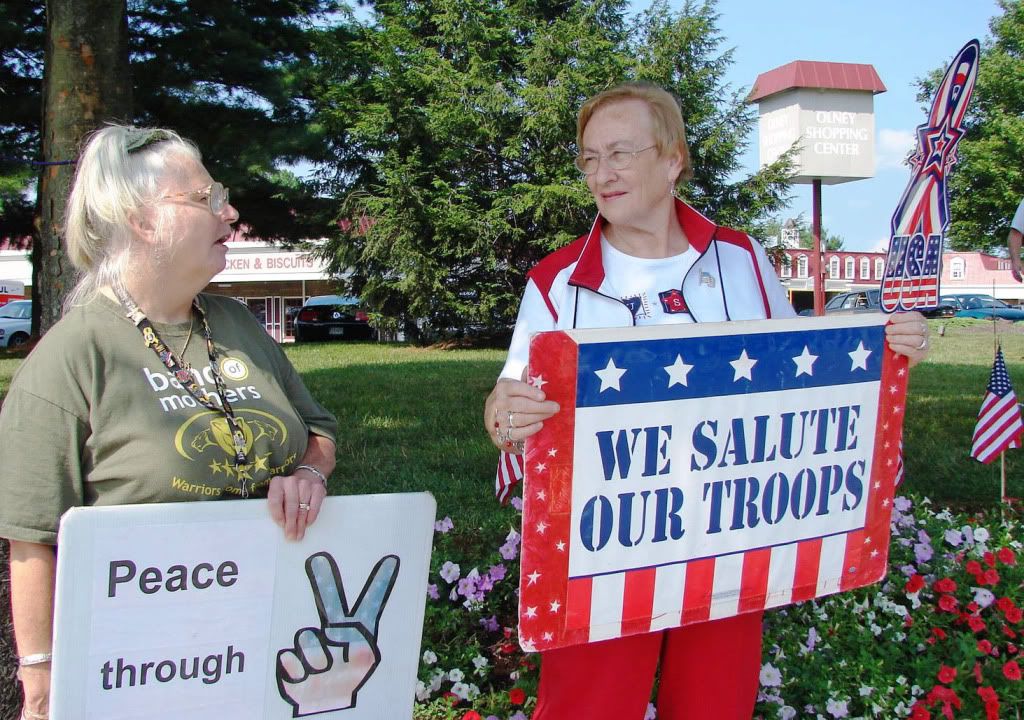 BELOW LEFT: And some regulars, Ed and Glenn. BELOW RIGHT: Eager. Olney couldn't be a success without its regulars.
BELOW LEFT: Me and Fraxinus. BELOW RIGHT: And of course, Lurker Bill, Regular Extraordinaire.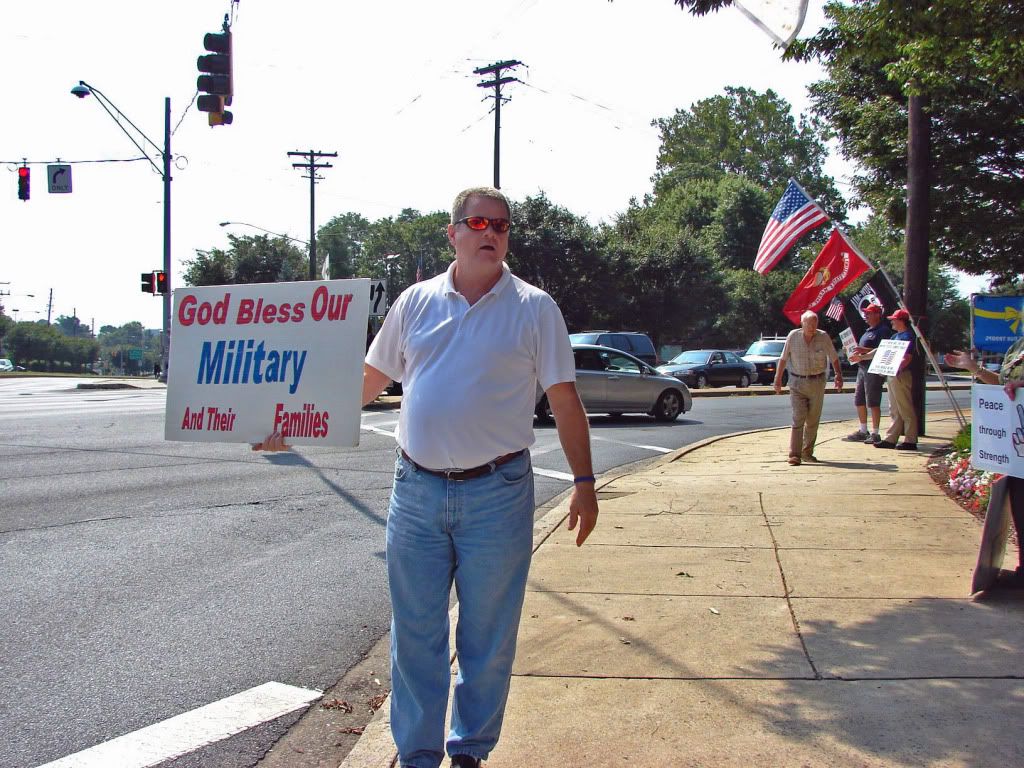 FAITHFUL PASSING SUPPORTERS.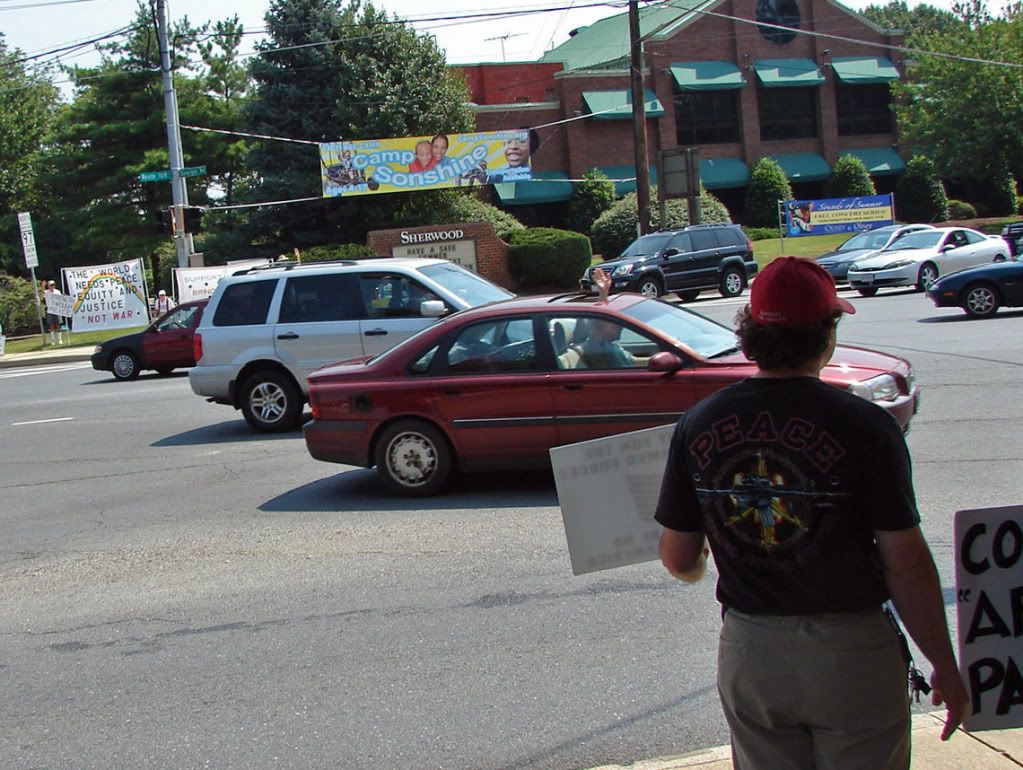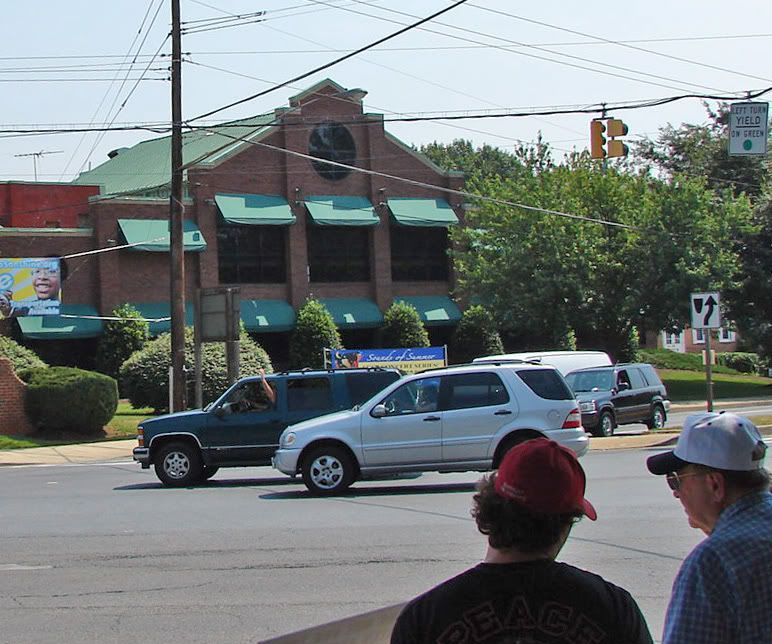 WARNING TO FREEPERS ATTENDING OLNEY
Some new money making have been installed on north bound Georgia Avenue right before you enter the main business district. Slow your speed after the light at King William Drive.
And a new one has been placed just south of Brookeville, between Brookeville and the Longwood Community Center.




REMEMBER
Next Saturday, same place, Georgia Avenue, MD Rte. 97 and MD Rte. 108 in Olney
NEW TIME - 10:15 AM to 11:45 AM


As always, the D.C. Chapter's rules for protesting will be in effect. Briefly, they are: No violence, no profanity, no racism, no provocations, obey the law and treat all law enforcement officers with respect.
But a lot of verbal engagement in Olney is always welcome.

---
TOPICS: Activism/Chapters; Free Republic; US: Maryland; US: Virginia
KEYWORDS: mobilizingmothers; opinfinitefreep; peaceactionmc; quakers
---
---
---
---
---
---
---
---
---
---
---
---
---
---
---
---
---