---
Olney's 912 Support the Troops Rally, Legionnaires Hold the Corner: Week 192, Olney, MD 09-12-09
Sept. 23,2009


Posted on 09/23/2009 4:39:03 PM PDT by trooprally

While the FReepers from Olney were enjoying ourselves at the Capitol on 9-12, the Legionnaires were holding down the Patriot's Corner in Olney. In fact, they out numbered the Quakers in Olney, 7 to their 6. And No. 6 was iffy. He stood talking with the moonbats but never held a sign.

This week's honor roll call of includes Legionnaires Ed (Army, WWII), Glenn (USMC, WWII), Dave (Army, WWII) and friend, Janet, Halsey (USMC, Korea), Carl (Army, Vietnam) and Bill, (Army - Vietnam).

The below pictures are from previous FReeps or this past Saturday's FReep.

BELOW LEFT: Halsey, Janet and Dave. BELOW RIGHT: Carl.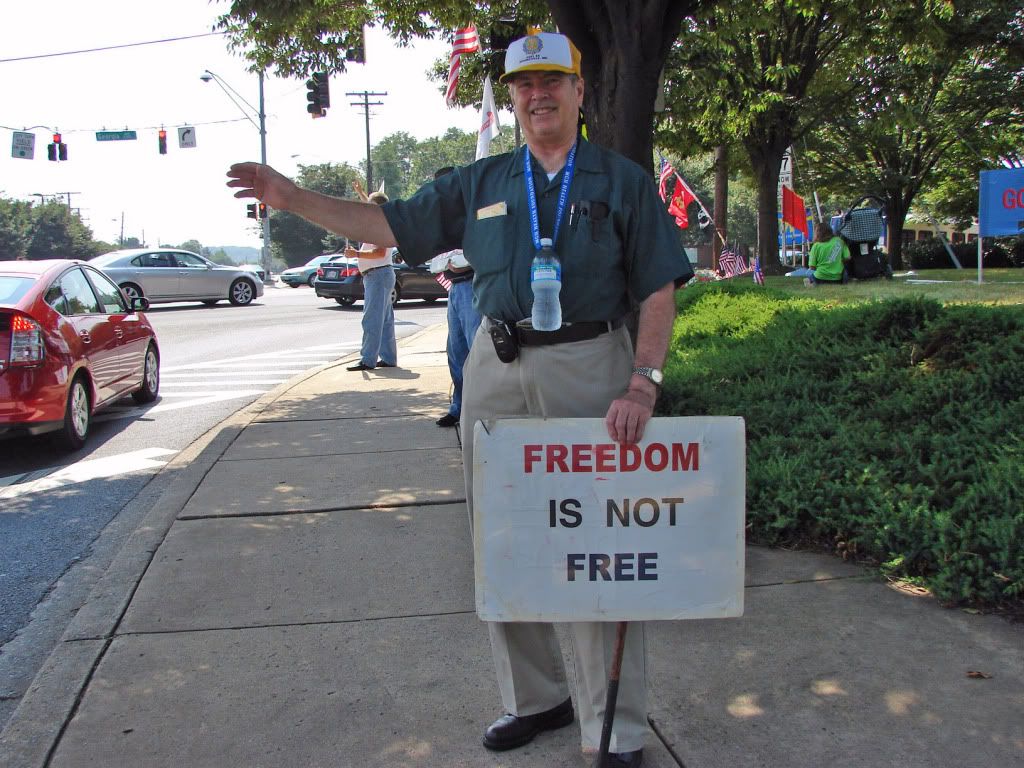 BELOW LEFT: Fraxinus with Ed. BELOW RIGHT: Bill on bike with Halsey. Bill has stood with us on several past FReeps but was just passing by this Saturday. Time didn't permit me to look through all the 192 FReeps to find his picture.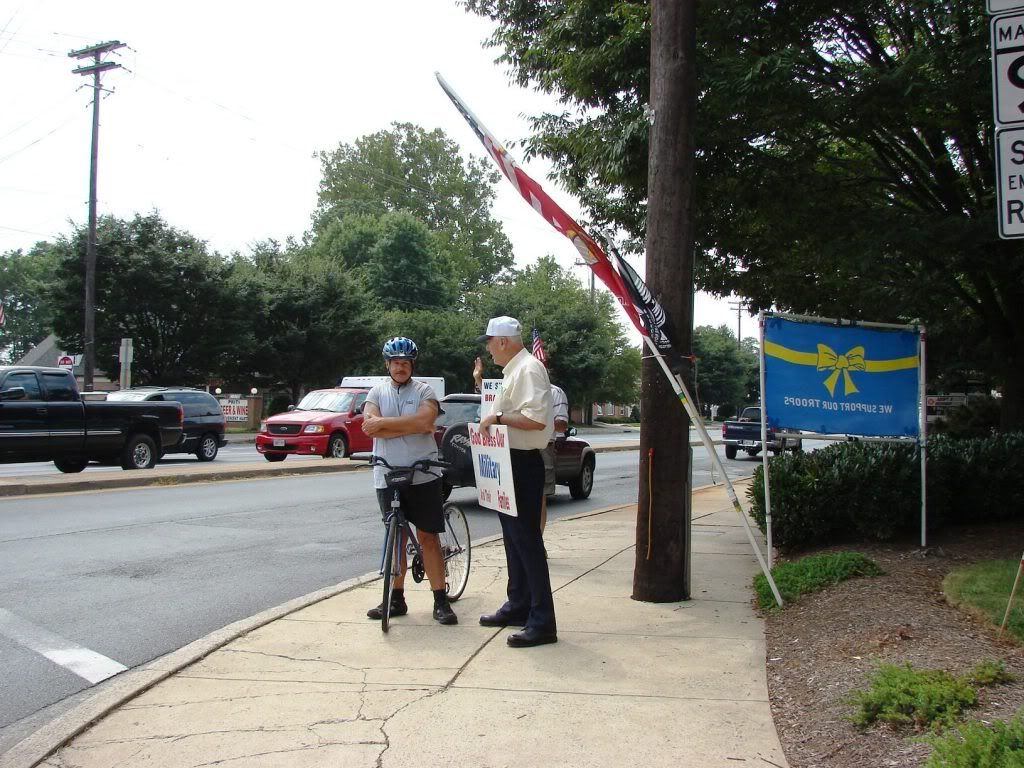 BELOW: Glenn with Dave's friend Janet.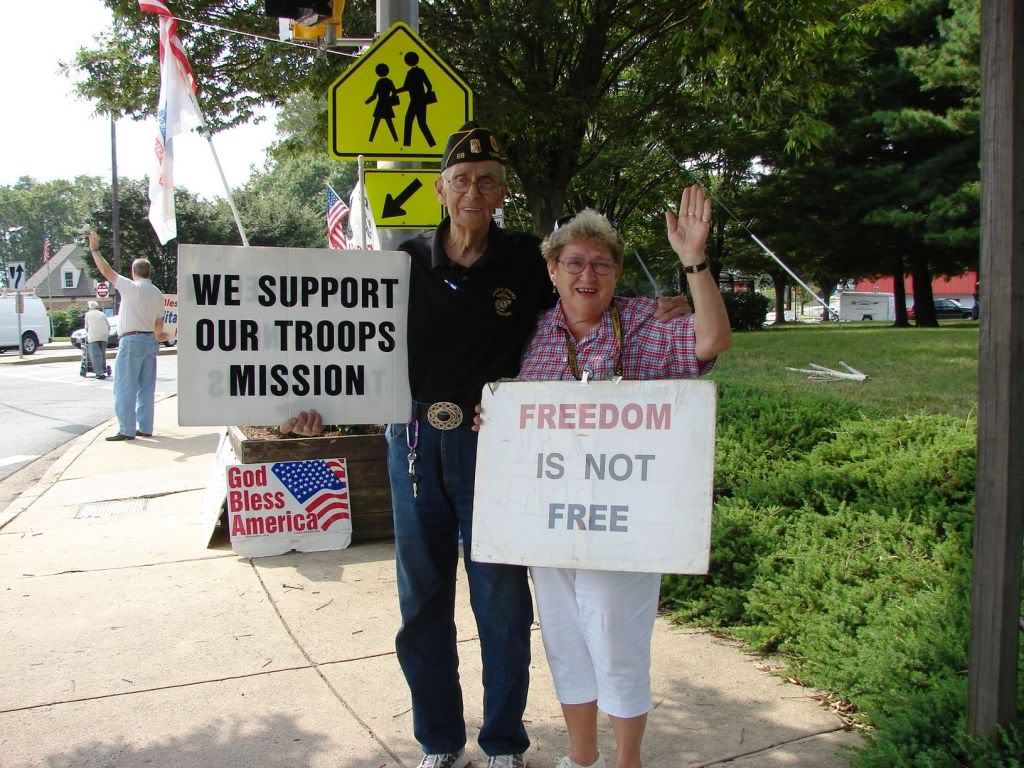 WARNING TO FREEPERS ATTENDING OLNEY
Some new money making have been installed on north bound Georgia Avenue right before you enter the main business district. Slow your speed after the light at King William Drive.
And a new one has been placed just south of Brookeville, between Brookeville and the Longwood Community Center.




REMEMBER
Next Saturday, same place, Georgia Avenue, MD Rte. 97 and MD Rte. 108 in Olney
NEW TIME - 10:15 AM to 11:45 AM


As always, the D.C. Chapter's rules for protesting will be in effect. Briefly, they are: No violence, no profanity, no racism, no provocations, obey the law and treat all law enforcement officers with respect.
But a lot of verbal engagement in Olney is always welcome.

---
TOPICS: Activism/Chapters; Free Republic; US: Maryland; US: Virginia
KEYWORDS: mobilizingmothers; opinfinitefreep; peaceactionmc; quakers
---
---
---
---
---
---
---
---
---
---
---
---
---
---
---