---
A Great Night at Walter Reed, July 30, 2010, Week 276
August 9, 2010 | Kburi


Posted on 08/09/2010 4:22:26 AM PDT by kburi

FRONT GATE NOTES

Below are Trooprally's notes on the 276th consecutive DC Chapter FReep at Walter Reed.

This was an interesting night. First, the buses left late. Second, we couldn't determine whether there were one or two buses. Third, almost everyone showed up late.

Trooprally said it is going to be a long night. Well it was! The DAV bus showed up way past 9:00pm, and then we waited and waited, for the Big Bus to show up. As we were leaving, the Big Bus arrived. Big Bus had made two stops tonight picking up the Wounded Warriors and their families. Going to two restaurants in different parts of DC and MD delayed the bus.

Anyway it was a great night.

Walter Reed Anti - War Protester News

A quiet night as the moonbat leader and wife were missing in action. This resulted in the anti-war signs staying where they should be, and not on WRAMC property.

HONOR ROLL for July 30, 2010,

Mr and Mrs Trooprally, Lurker Bill, BufordP , Cindy True Supporter, GunsAreOk, Fraxinus and RonGKirby. Plus 2 visitors from California – Audrey and Cathy, and 2 visitors from Oregon - Damian and Bill

The DC Chapter invites you to join us every Friday night between the hours of 6:30pm to approx 9:30pm.
---

If you can't get to D.C. to join us but would like to do something for the wounded, you can find a wealth of ideas by FReepmailing Tom the Redhunter, Cindy-True-Supporter, VAFlagwaver, or PleaDeal. Directions to our Walter Reed freep location from the Takoma metro station

BufordP's Walter Reed FReep archive

July30, 2010 Photos, (courtesy of Mrs Trooprally)

Lurker Bill Responding to Waves and Honks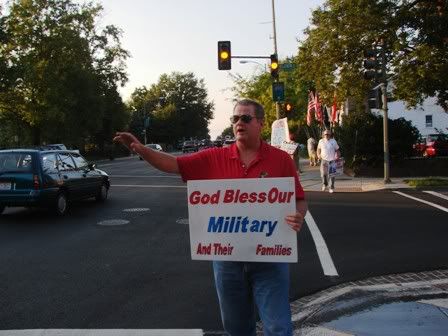 Trooprally and Visitors from Oregon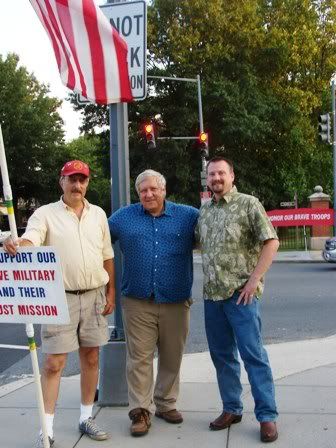 BufordP and GunsAreOK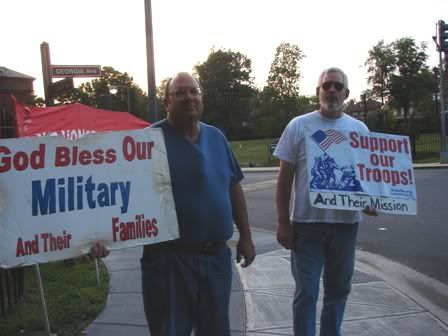 "Our Troops, My Heroes" Cindy True Supporter and Two Visitors from California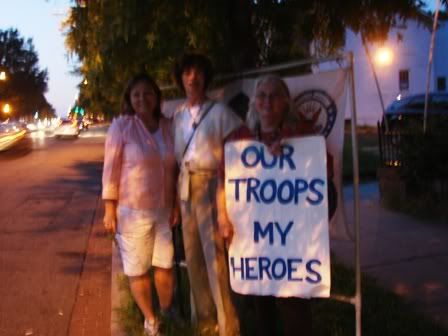 Fraxinus and Cindy True Supporter "A Hi 5 and A Lo 5"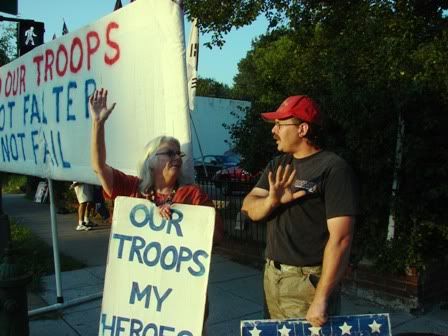 Trooprally with Relative Visiting Brother in WRAMC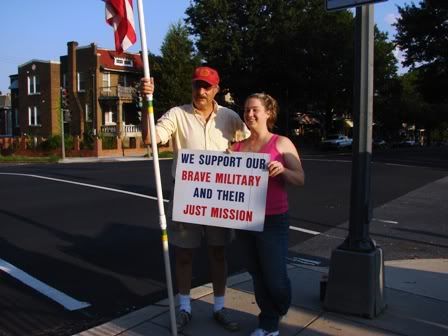 DAV Bus Returns!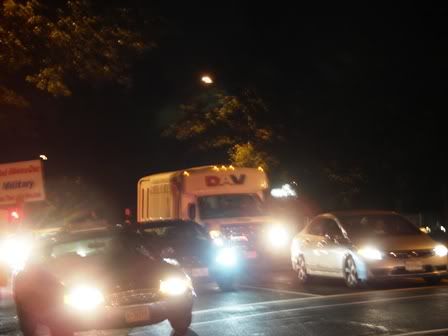 ---
TOPICS: Activism/Chapters; Free Republic; US: District of Columbia; US: Maryland
KEYWORDS: aar; moonbat; patriotism; rally; walterreed
---
---
---
---
---
---
---
---
---