~ The FReeper Canteen Presents ~
~ Memorial Day Weekend ~ Remembering Our Troops ~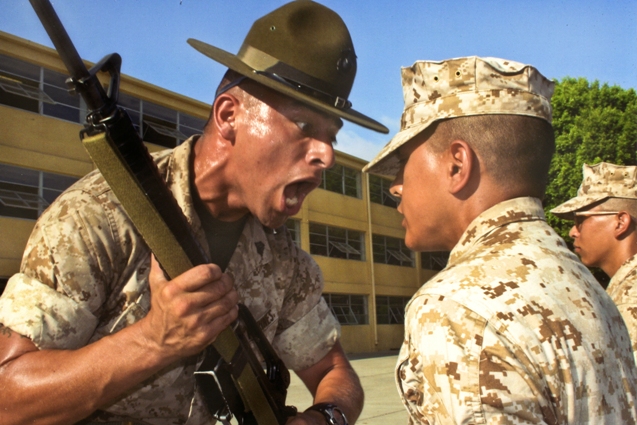 RECRUIT CORRECTION
U.S. Marine Corps Staff Sgt. Michael Saldana corrects a recruit during a senior drill instructor inspection on Marine Corps Recruit Depot San Diego, May 6, 2011. Saldana, assigned to the 1st Battalion, was nominated Drill Instructor of the Year for the entire Marine Corps. U.S. Marine Corps courtesy photo







Canteen Mission Statement
Showing support and boosting the morale of
our military and our allies' military
and family members of the above.
Honoring those who have served before.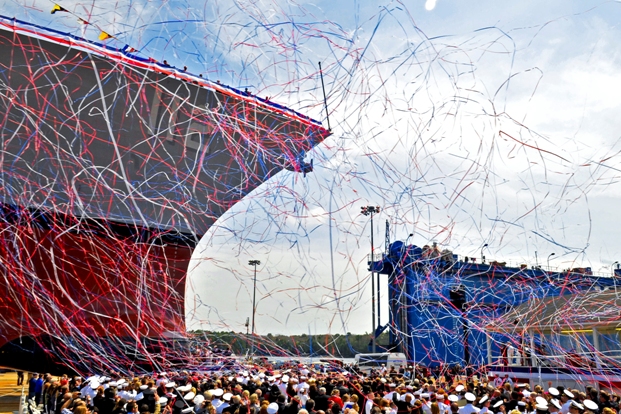 CHRISTENING CEREMONY
Streamers mark the christening of the destroyer USS Michael Murphy during a ceremony in Bath, Maine, May 7, 2011. The destroyer is named for Medal of Honor recipient Navy Lt. Michael P. Murphy, who received the honor for heroic actions during Operation Red Wings in Afghanistan, June 28, 2005. U.S. Navy photos Petty Officer 1st Class Tiffini Jones Vanderwyst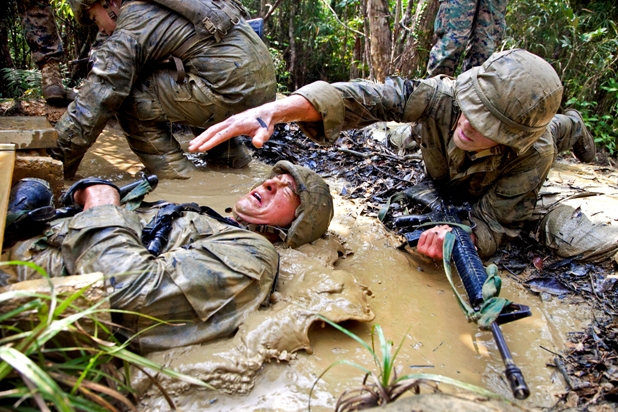 ENDURANCE EFFORT
A U.S. Marine helps a fellow Marine through a muddy obstacle at the endurance course at the Jungle Warfare Training Center on Camp Gonsalves, Okinawa, Japan, April 29, 2011. U.S. Marine Corps photo by Cpl. Patricia D. Lockhart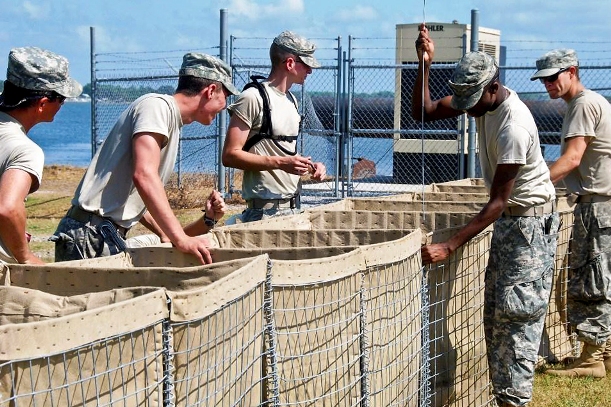 LEVEE PROTECTION
U.S. Army soldiers construct sand-filled basket barriers on top of a levee along Lake Palourde in Morgan City, La., May 10, 2011. The soldiers, members of the Louisiana National Guard assigned to the 927th and 928th Engineer companies, are adding three feet of protection to the levee to block possible flooding from the rising Mississippi River. U.S. Army photo by Sgt. Michael Owens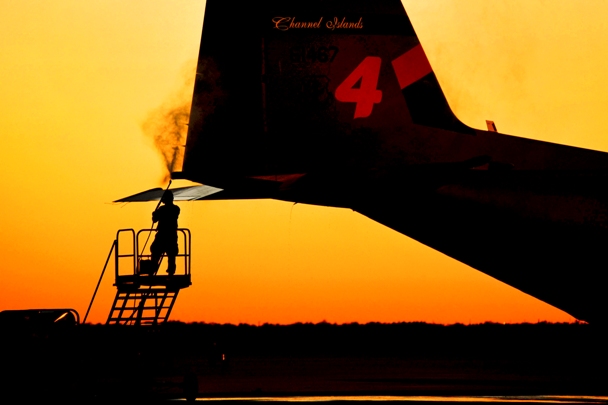 WASH DOWN
U.S. Air Force airmen wash fire retardant off of a C-130J Hercules aircraft on Dyess Air Force Base, Texas, May 3, 2011, after a day of firefighting operations. The airmen are assigned to the 146th Aircraft Maintenance Squadron, California Air National Guard. The highly corrosive fire retardant needs to be washed off as soon as possible to prevent aircraft damage. U.S. Air Force photo by Staff Sgt. Eric Harris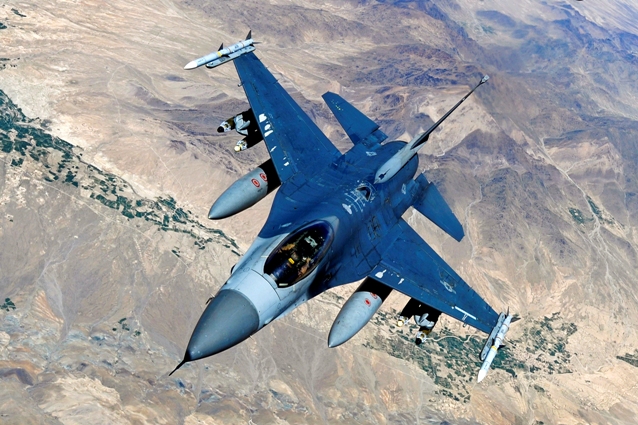 AFGHAN MISSION
An F-16 Fighting Falcon returns to mission after receiving fuel from a KC-135 Stratotanker over the skies of Afghanistan to support Operation Enduring Freedom, May 8, 2011. The Falcon is assigned to the 555th Fighter Squadron based on Aviano Air Base, Italy, and the Stratotanker is assigned to the 340th Expeditionary Air Refueling Squadron. U.S. Air Force photo by Master Sgt. William Greer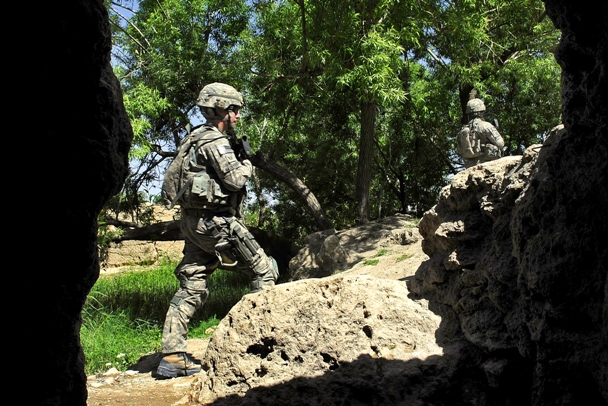 CAVE CAUTIOUS
U.S. Air Force Tech. Sgt. Rudy Skultety pulls security near a cave as members of Provincial Reconstruction Team Zabul and the U.S. Agriculture Department visit a village near the city of Qalat in Afghanistan's Zabul province, May 8, 2011. Skultety is assigned to the reconstruction team. U.S. Air Force photo by Staff Sgt. Brian Ferguson

The Thunderer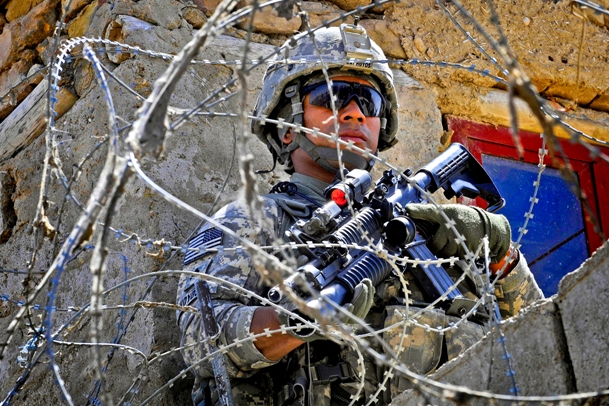 Courtyard Concentraton
U.S. Army Sgt. Johnny Hoyos pulls security above a prisoner courtyard as members of Provincial Reconstruction Team Zabul and 25th Infantry Division's 1st Stryker Brigade Combat Team visit the Zabul Provincial Prison, Afghanistan, May 11, 2011. Hoyos is assigned to the team's security force. U.S. Air Force photo by Staff Sgt. Brian Ferguson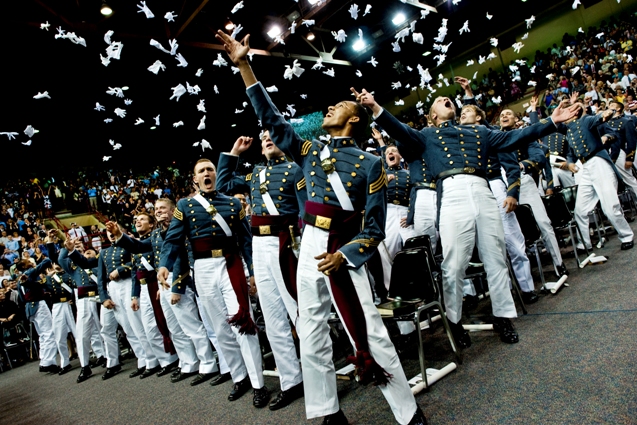 GRADUATION CELEBRATION
Cadets celebrate their graduation after commencement exercises at Virginia Military Institute in Lexington, Va., May 16, 2011. DOD photo by U.S. Navy Petty Officer 1st Class Chad J. McNeeley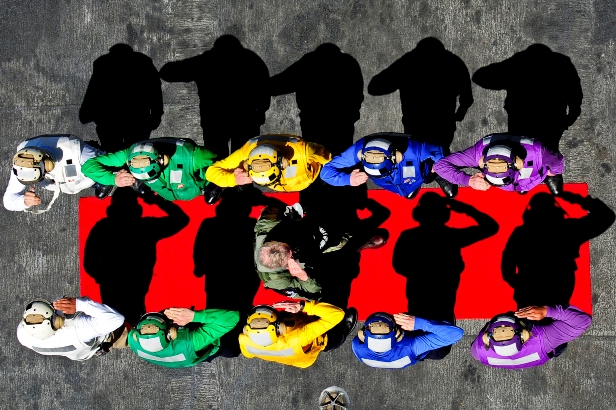 CARRIER COLORS
U.S. Navy sailors render a salute to Navy Secretary Navy Ray Mabus aboard the aircraft carrier USS John C. Stennis in the Pacific Ocean, May 16, 2011. The John C. Stennis Carrier Strike Group is participating in a training unit exercise off the coast of Southern California. U.S. Navy photo by Petty Officer 3rd Class Crishanda K. McCall







Welcome home, SFC FReeper txradioguy, from Kandahar....
thank you for your service to America.