---
3DJoy RETIRES, From Maryland that is - Week 294, 9-10-11
Posted on 09/14/2011 5:55:11 AM PDT by trooprally
This Saturday was 3DJoy's last FReep before retiring back to her warm, sunny home. 3D joins the DC Chapter for the summer months and it was only fitting that a lot of DC Chapter members were in Olney for her last FReep. While Tammy Cat, Kburi and Lurker Ethel could not join us on the corners they were able to join us for lunch at the Olney Compound. After a week of rain, 6 3/4 inches of rain in Olney, the sun shined brightly on this Saturday. A warm, sunny day for a warm, friendly send off.
11 Patriots in Olney this Saturday include Dave (Army, WWII) and friend Janet, Halsey (USMC, Korea), Kim, Lurker Jim, and FReepers Cindy_True_Supporter, Fraxinus, GunsAreOK, Sensei Ern, [Mrs] Trooprally and myself
BELOW LEFT: 3DJoy joining Lurker Jim and Sensei Ern. BELOW RIGHT: GunsAreOK, Sensei Ern and 3DJoy. Fraxinus and myself in back ground.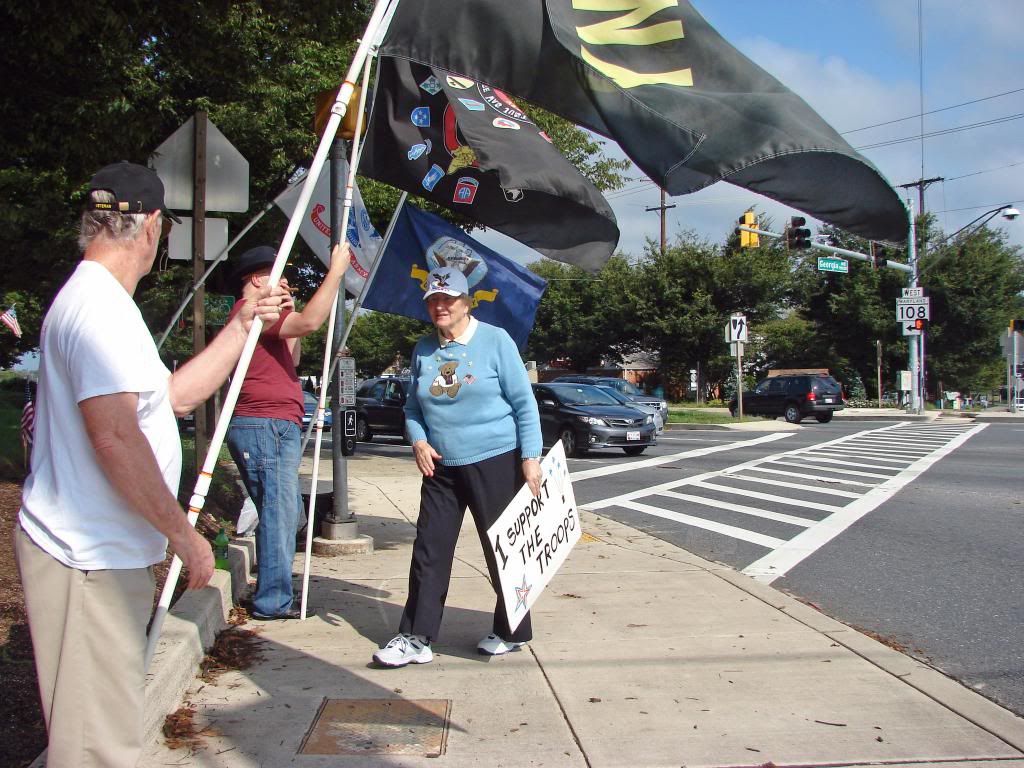 BELOW LEFT: Halsey, Dave and Janet, probably discussing American Legion business. BELOW RIGHT: Kim posing for "mom". Smile Now!!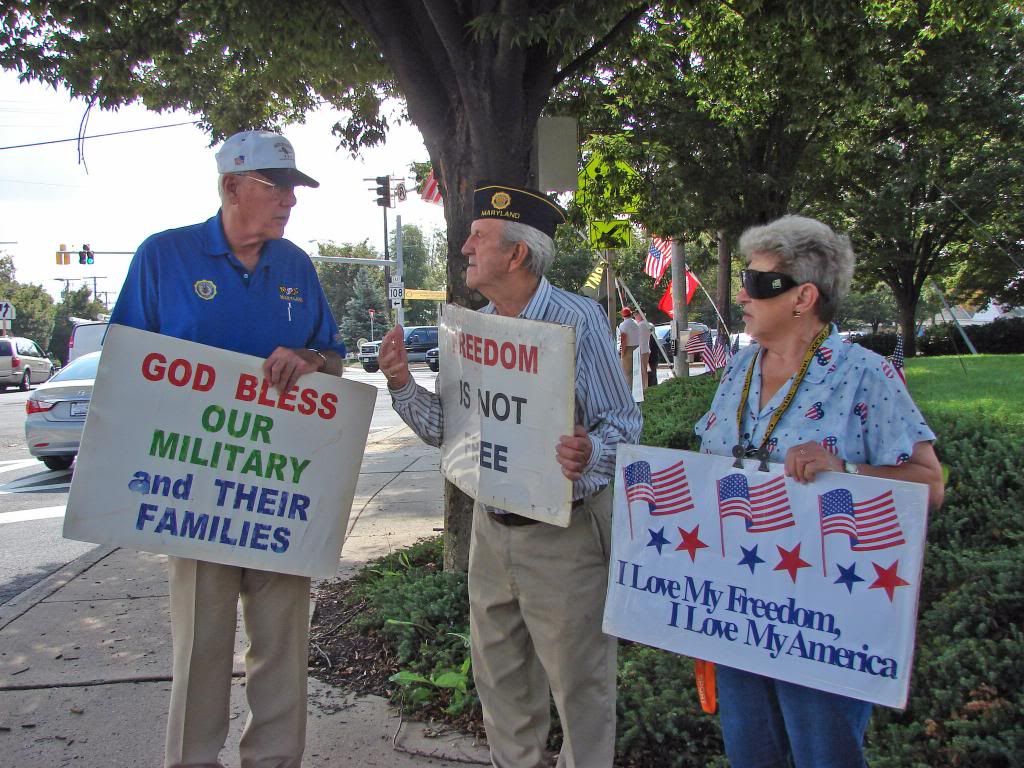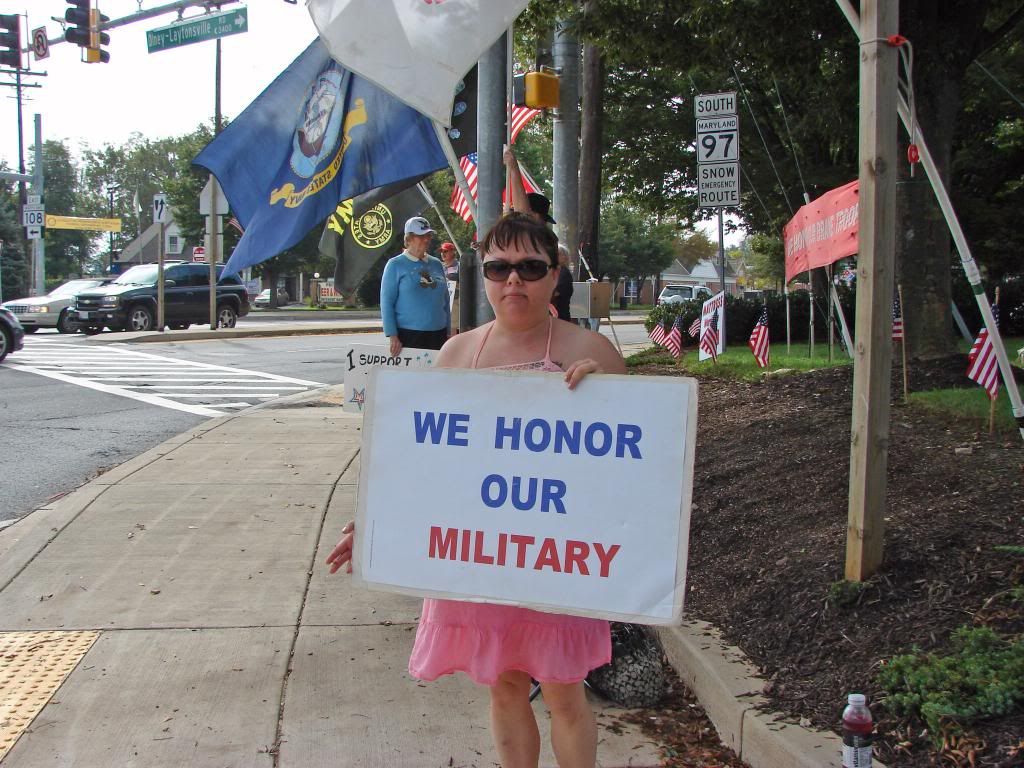 BELOW LEFT: Cindy_True_Supporter waving to our many supporters. BELOW RIGHT: And a token "leggs" picture of me.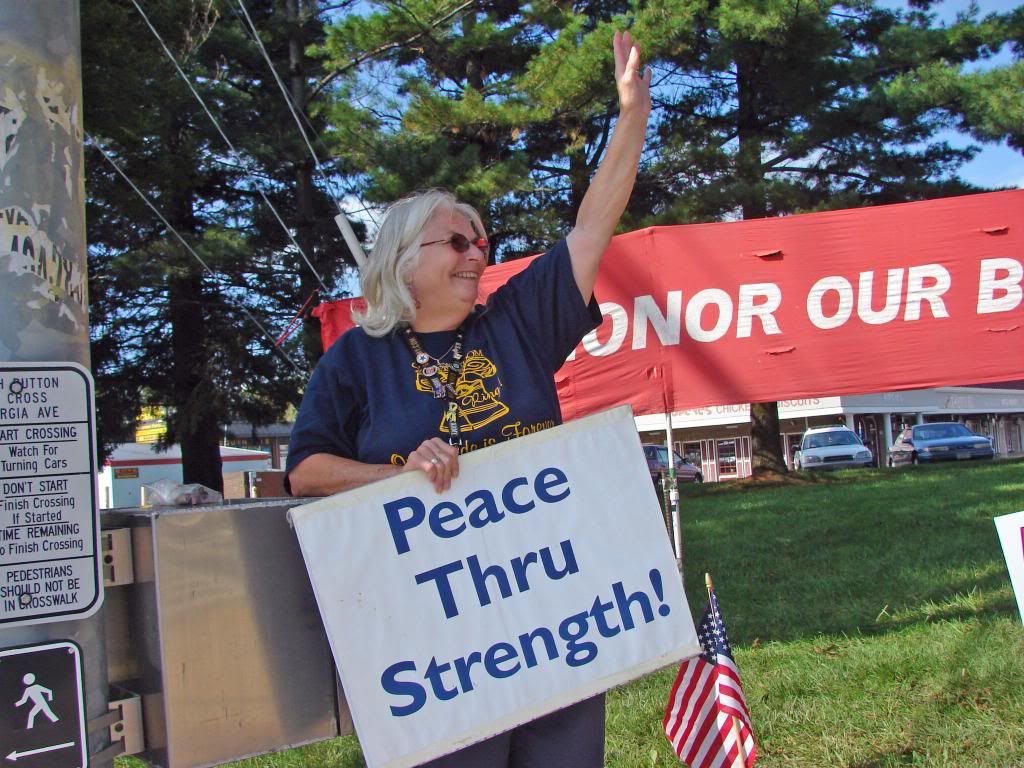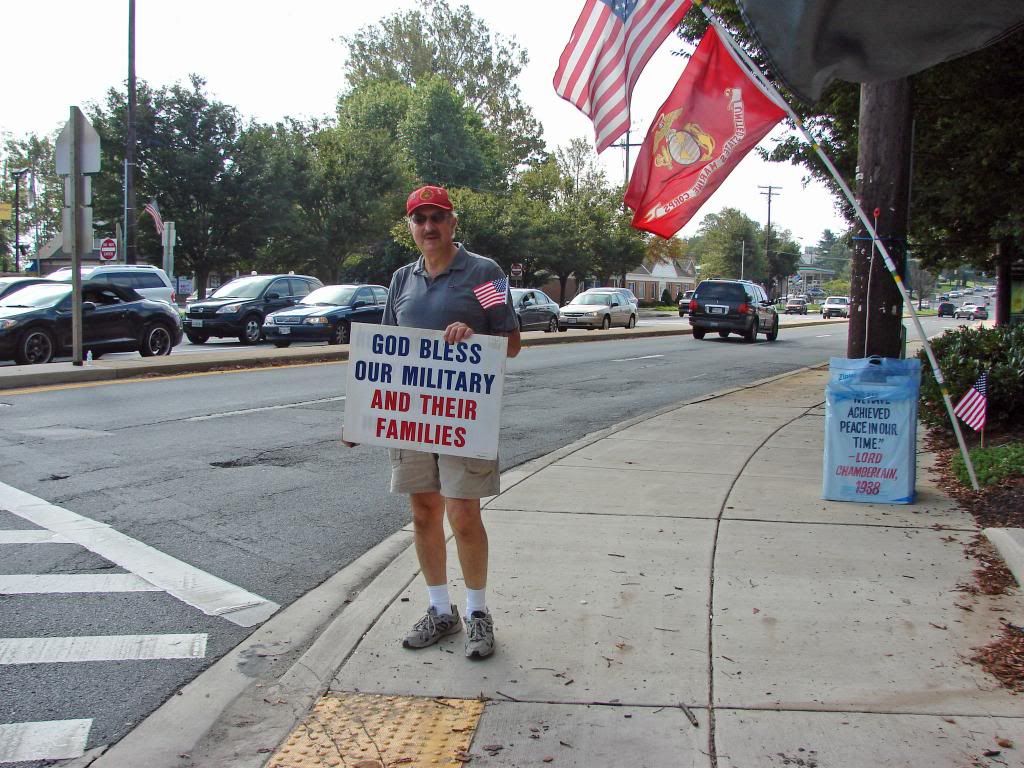 Lots of waves and honks this week. Here are just a few. With so many supporters driving by [Mrs] T just pointed the camera and clicked. The hard part was to down load and process them all just to show only a few..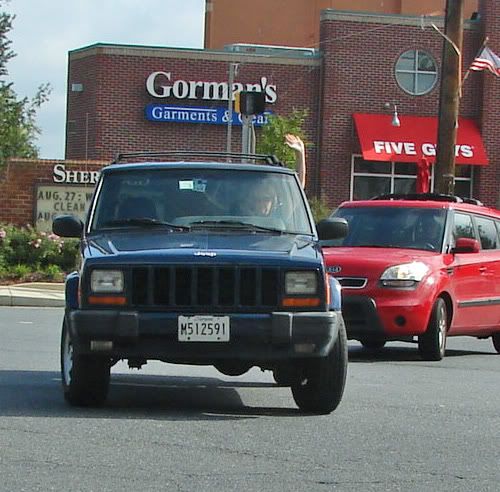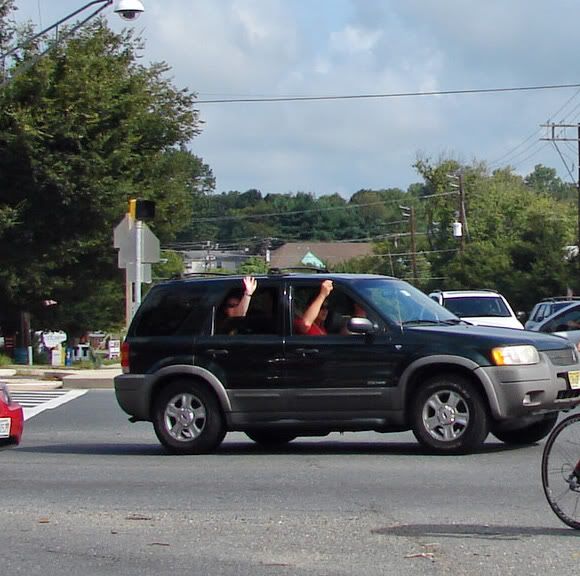 Moonbats mustered 5 today.

---
TOPICS: Activism/Chapters; Free Republic; US: Maryland; US: Virginia
KEYWORDS: aar; supportourtroops
---
Navigation: use the links below to view more comments.
first 1-20, 21-22 next last
---
---
---
---
---
Comment #5 Removed by Moderator
---
---
---
---
---
---
---
---
---
---
---
---
---
---
---
---
Navigation: use the links below to view more comments.
first 1-20, 21-22 next last
---
---