~ The FReeper Canteen Presents ~
~ Remembering Our Troops!! ~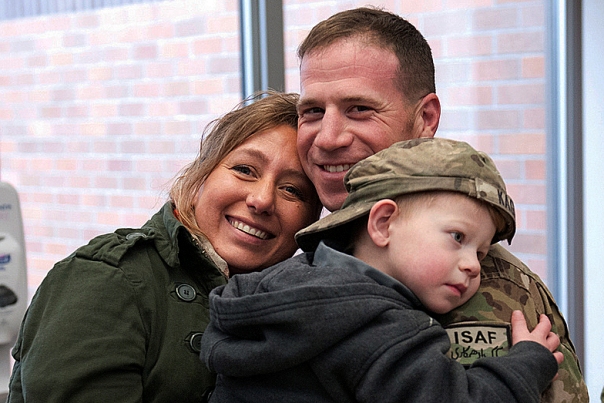 HOME AT LAST
Army Sgt 1st Class Jeremy Kagan holds tight to his wife, Valerie, and their son, Sean, after a welcome-home ceremony on Joint Base Lewis-McChord, Wash., Dec. 16, 2012. Kagan was among the first group of 2nd Brigade, 2nd Infantry Division soldiers to redeploy and have the good fortune to make it back home before the holidays. U.S Army photo







Canteen Mission Statement
Showing support and boosting the morale of
our military and our allies' military
and family members of the above.
Honoring those who have served before.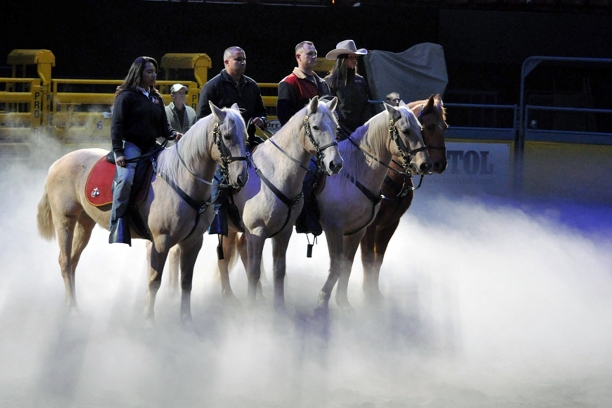 DRESS REHEARSAL
The U.S. Marine Corps Mounted Color Guard rehearses for the 2012 National Finals Rodeo, at the Thomas Mac Center, Las Vegas, Nev., Dec. 11, 2012. U.S. Marine Corps photo by Lance Cpl. Samuel Ranney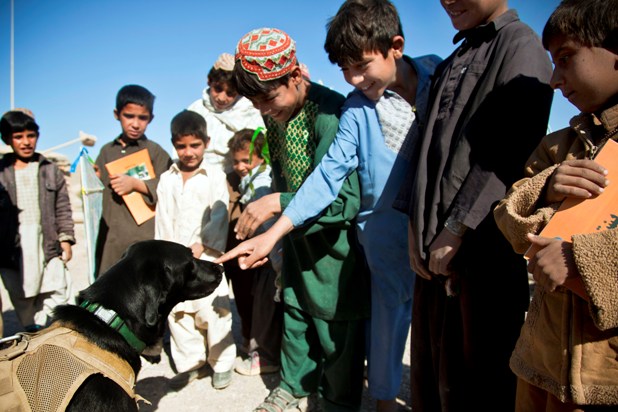 NOSY GREETING
Paris, a coalition force military working dog, shows his gentler side as he interacts with children in a village in Farah province, Afghanistan, Dec. 11, 2012. U.S. Marine Corps photo by Sgt. Pete Thibodeau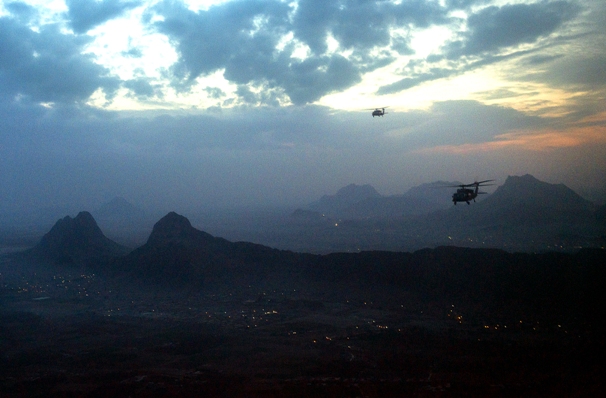 BLACKHAWKS' FLIGHT
UH-60 Black Hawk helicopters fly to Kandahar, Afghanistan, Dec. 16, 2012. DOD photo by D. Myles Cullen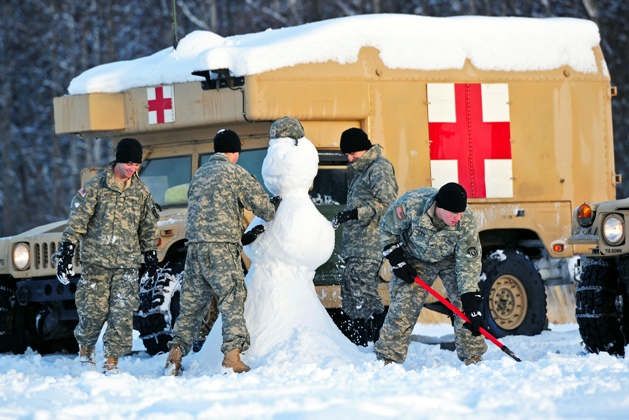 SNOW PLAY
Left to right: U.S. Army Pfc. Christopher Moore, U.S. Army Pvt. Jordan Villa, U.S. Army Sgt. John-Paul Gorcyca, and U.S. Army Pfc. Sean Spacek, build a snowman while waiting for a parachute drop of heavy equipment on Malamute Drop Zone on Joint Base Elmendorf-Richardson, Alaska, Dec. 13, 2012. Moore, Villa, Gorcyca, and Spacek are assigned to the 6th Engineer Battalion, Combat, Airborne. Fresh, heavy snowfall the day before left conditions perfect for snow play on the installation. U.S. Air Force photo by Justin Connaher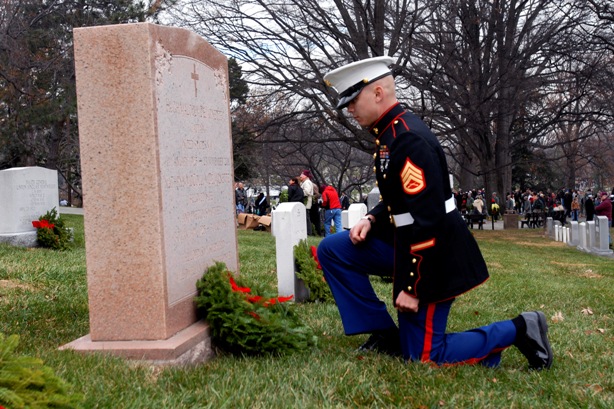 PAYING RESPECTS
Marine Corps Staff Sgt. Michael A. Cornelio pays respect after placing a wreath at a grave marker during Wreaths Across America at Arlington National Cemetery in Arlington, Va., Dec. 15, 2012. Cornelio is assigned to Marine Cryptologic Support Battalion on Fort Meade, Md. DOD photo by Sebastian Sciotti Jr.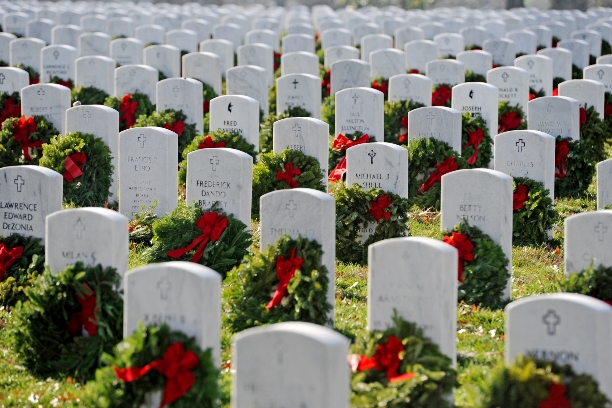 FIELD OF WREATHS
A section of Arlington National Cemetery, Va., shows a fraction of the 110,000 wreaths placed at the graves of fallen service members during Wreaths Across America, Dec. 15, 2012. DOD photo by EJ Hersom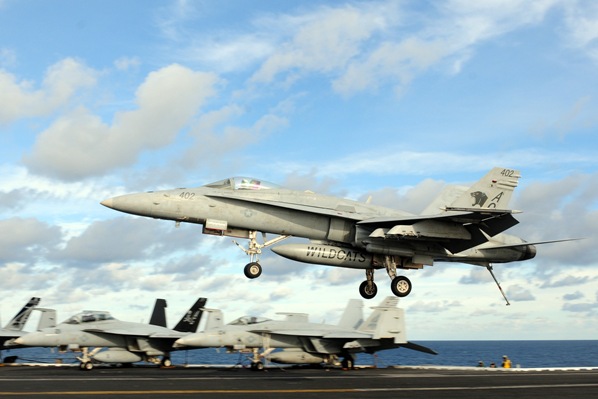 HORNET LANDING
An F/A-18C Hornet lands aboard the aircraft carrier USS Dwight D. Eisenhower in the Mediterranean Sea, Dec. 7, 2012. The Eisenhower is returning to her homeport of Norfolk after operating in the U.S. 5th and 6th Fleet areas of responsibility. U.S. Navy photo by Petty Officer 1st Class Nathanael Miller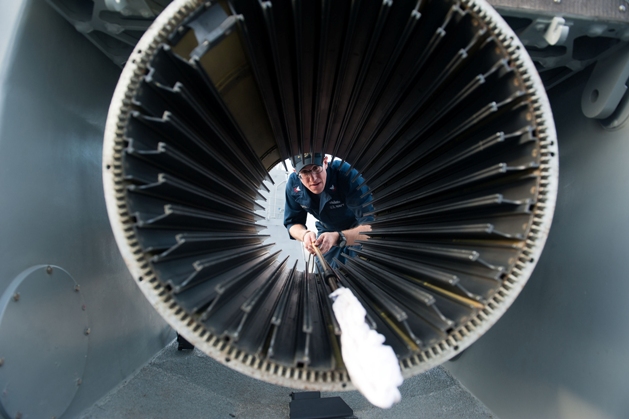 UP CLOSE
Navy Petty Officer 2nd Class Frederick Spivey cleans the inside of a close-in weapons system during routine maintenance aboard the guided-missile cruiser the USS Mobile Bay in the Mina Salman Pier, Bahrain, Dec. 8, 2012. The Mobile Bay is deployed with the John C. Stennis Carrier Strike Group to the U.S. 5th Fleet area of responsibility conducting maritime security and support for Operation Enduring Freedom. U.S. Navy photo by Petty Officer 2nd Class Armando Gonzales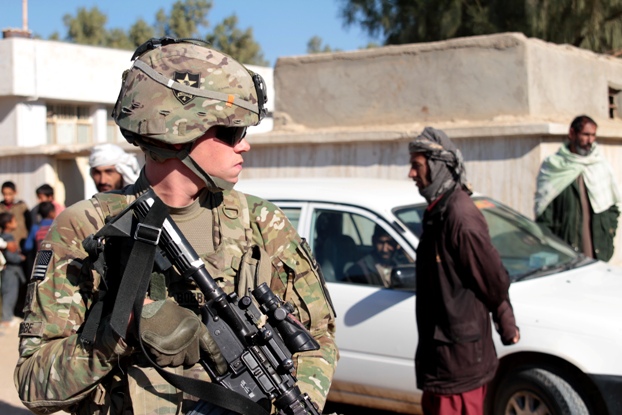 PULLING SECURITY
U.S. Army Spc. Jacob Bobbe maintains security during a key leader engagement in the Lash-e Juwayn district in Afghanistan's Farah province, Dec. 11, 2012. Bobbe is assigned to Provincial Reconstruction Team Farah. U.S. Navy photo by Chief Petty Officer Josh Ives

Please remember that The Canteen is here to support
and entertain our troops and veterans and their families,
and is family friendly.