---
Democrat Massachusetts Mayor Arrested for Allegedly Extorting Marijuana Vendors
Breitbart ^ | September 8, 2019 | Katherine Rodriguez


Posted on 09/08/2019 2:45:41 PM PDT by KC_Lion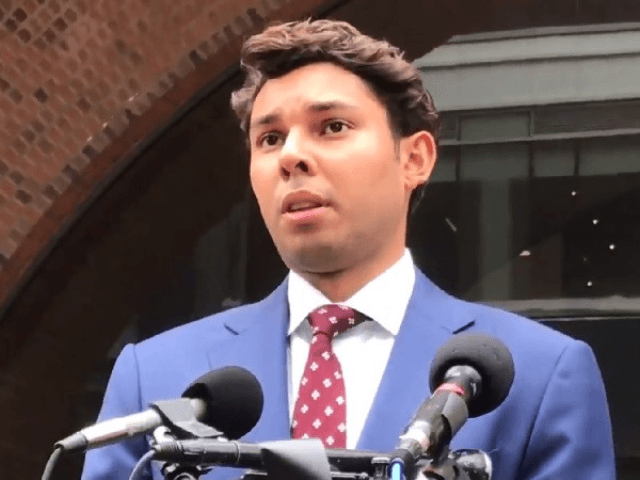 A Massachusetts mayor was arrested on Friday for allegedly extorting hundreds of thousands of dollars in bribes from marijuana vendors. Mayor Jasiel Correia, the Democrat mayor of Fall River, allegedly operated a scheme to help marijuana stores conduct business in exchange for hundreds of thousands of dollars in bribes, according to a tweet from the FBI's Boston field office.
"I'm not guilty of these charges," the 27-year-old Democrat told reporters after the hearing, standing next to his attorney outside the courthouse. "I've done nothing but good for the great city of Fall River, me and my staff, and my team. I'm going to continue to do great things for our citizens."
Correia has also been accused of extorting $3,900 in cash and a Rolex watch worth between $7,500 and $12,000 from a property owner in exchange for activating the water supply to his building.
....
Prosecutors say Correia took more than $360,000 from investors to develop an app called SnoOwl to help businesses connect with consumers.

(Excerpt) Read more at breitbart.com ...
---
TOPICS: Crime/Corruption; Culture/Society; US: Massachusetts
KEYWORDS: bribery; cannabis; corruption; crime; crooked; extortion; fallriver; jasielcorreia; jasielcorreiaii; kickbacks; liberaltarians; libertarians; losertarians; marijuana; massachusetts; medicalmarijuana; paytoplay
---
---
---
---
---
---
---
---
---
---
---
---
---
---
---