---
Love Lurker Billís FReep Music - Olney, Maryland, Week 295, 9-17-11
Posted on 09/20/2011 7:02:33 PM PDT by trooprally
Lazy Saturday morning this week. Best things going is the we once again out numbered the moonbats, 7-5, and Lurker Bill's music (BELOW). If you have been at Walter Reed the last 2 years or so, you would have heard his combo of patriotic songs, service melodies, Barry Sadler's Ballad of the Green Berets, big band music and what I call jungle music.
Of course I also like Robert Horton's Sink the Bismarck and original version of Battle of New Orleans. Check out the 1959 black 'n white video.
Jeez, just keep finding them. Here's Jimmy Dean's Big Bad John
Lots of old ballads HERE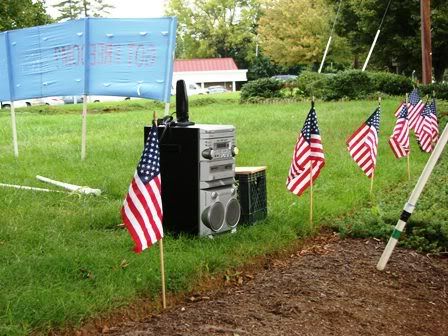 Dang this is one AAR that I enjoyed writing. I get to listen to the music while checking the links and writing.
7 Patriots in Olney this Saturday include Kim, Lurker Bill, Cindy_True_Supporter, Fraxinus, GunsAreOK, [Mrs] Trooprally and myself
BELOW LEFT: Cindy_True_Supporter and Fraxinus. BELOW RIGHT: And our favorite Lurker, Bill!!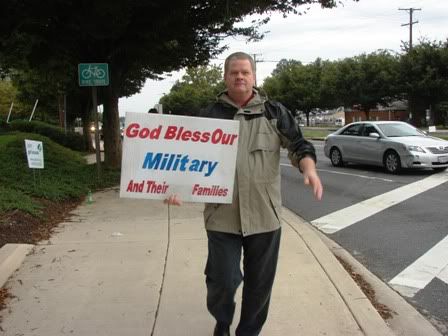 BELOW LEFT: Fraxinus with GunsAreOK BELOW RIGHT: Kim, a Navy Vet, late-90s, and newbie of about 5 weeks with us.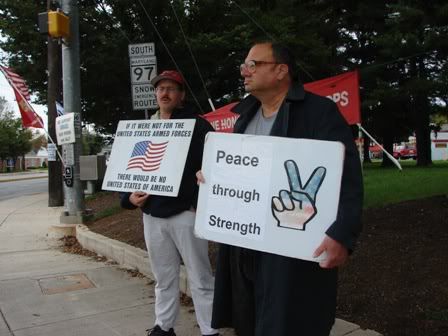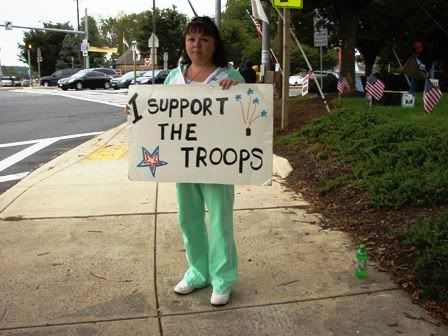 BELOW LEFT: Me with my Marine jacket. It was cold out there today, a drop of about 15 degrees in one week. BELOW RIGHT: Me again. One of the benefits of writing the AARs, is that I can put in the pictures I want.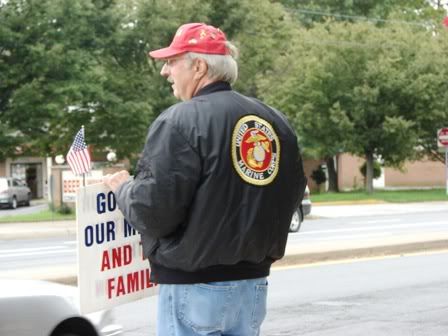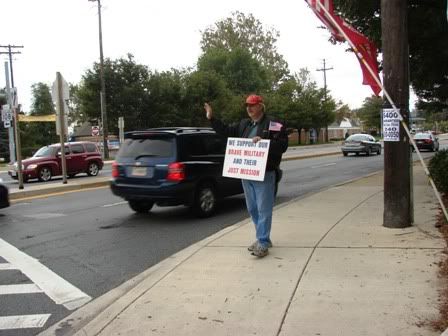 AND OF COURSE OUR SUPPORTERS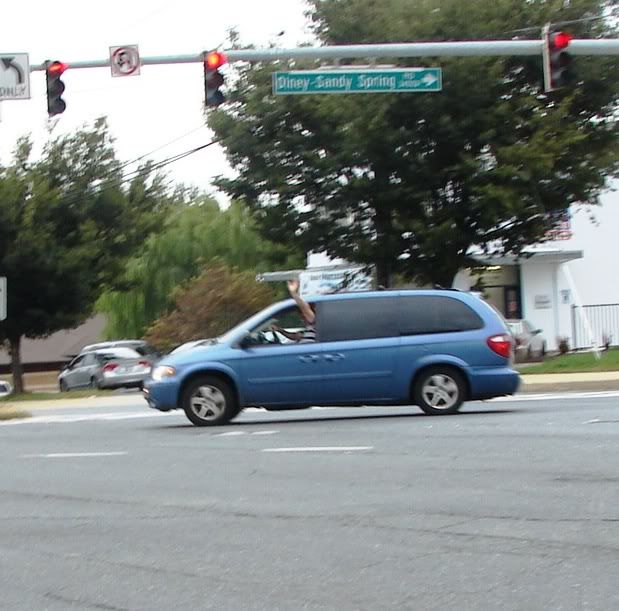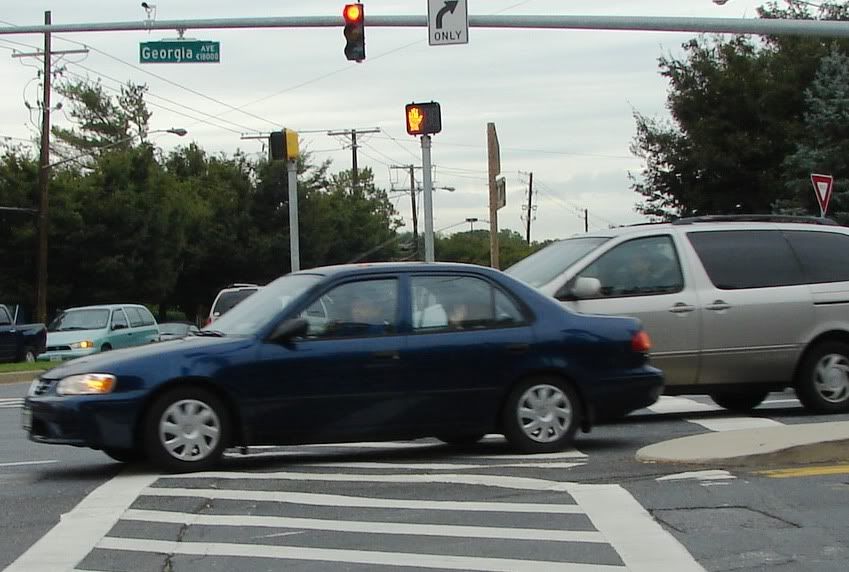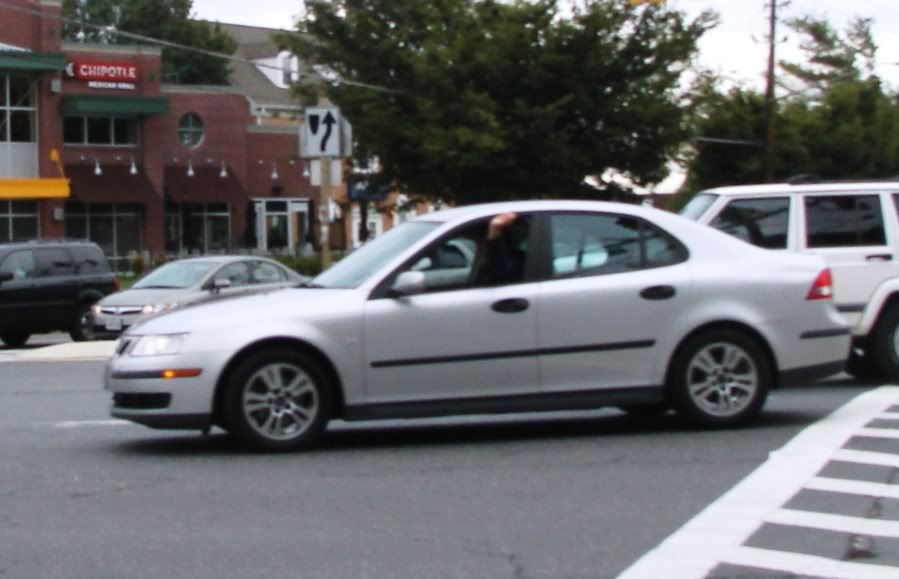 ---
TOPICS: Activism/Chapters; Free Republic; US: Maryland; US: Virginia
KEYWORDS: aar; military; mobilizingmothers; moonbats; opinfinitefreep; patriotism; peaceactionmc; rally; supportourtroops
---
---
---
---
---
---
---
---
---
---
---
---