---
As Her 'Hack' Claim Collapses, Joy Reid's Column Is Suspended At Daily Beast
Breitbart ^ | 4-27-2018 | John Nolte


Posted on 04/27/2018 10:10:44 AM PDT by blam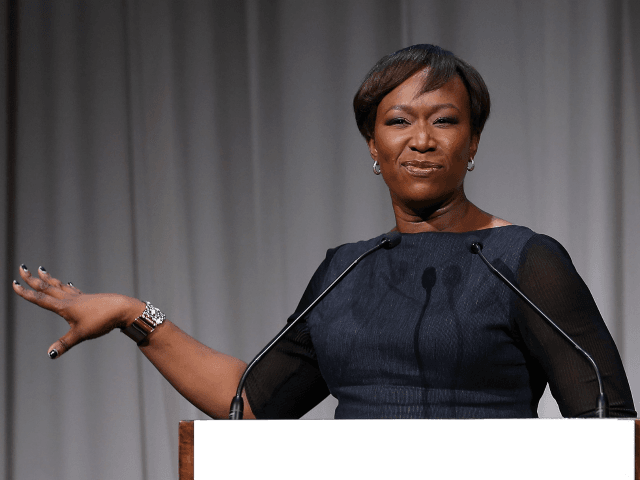 The far-left Daily Beast says it has "hit pause" on Joy Reid's columns until its own reporters have had a chance to investigate her claim that homophobic writings attributed to her were actually written by a hacker. In other fallout news, the embattled MSNBC anchor canceled a public appearance, a high-profile panel discussion she was set to appear on in New York.
On top of that, a gay rights group abruptly canceled an award Reid was scheduled to receive next month.
"We're going to hit pause on Reid's columns," wrote Daily Beast executive editor Noah Shachtman in an internal email. "As you're well aware, support for LGBTQ rights and respect for human dignity are core to Daily Beast. So we're taking seriously the new allegations that one of our columnists, Joy Reid, previously wrote homophobic blog posts during her stint as a radio host."
Shachtman added, "We've all said and done things in our lives that we wish we hadn't done. We deserve the room to grow beyond our past. But these allegations are serious enough that they deserve a full examination."
Hopefully, Schachtman is not talking about 12-year-old writings being a disqualifier. It would be outrageous to fire or suspend someone over something they wrote at a completely different site more than a decade ago. The only thing that should matter to the Daily Beast is if Reid follows its own editorial policies and guidelines.
Reid's problem, however, is not what was published at her site in 2006. Reid's problem is if she is lying in 2018, and by all accounts her story of being hacked is springing leaks right and left.
(snip)

(Excerpt) Read more at breitbart.com ...
---
TOPICS: News/Current Events
KEYWORDS: blackkk; dailybeast; hacking; homosexualagenda; joyreid; lies; mediawingofthednc; msnbc; partisanmediashills; presstitutes; smearmachine; twitter
---
Navigation: use the links below to view more comments.
first 1-20, 21-30 next last
---
---
---
---
---
---
---
---
---
---
---
---
---
---
---
---
---
---
---
---
---
Navigation: use the links below to view more comments.
first 1-20, 21-30 next last
---
---