---
Weekly Gardening Thread (Happy Easter!) Vol. 14, April 6, 2012
Friday, April 6, 2012 | JustaDumbBlonde


Posted on 04/06/2012 9:30:28 AM PDT by JustaDumbBlonde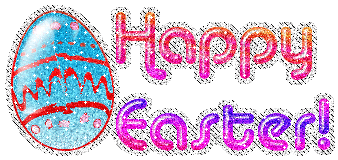 Good morning, FRiends and fellow gardeners! The weather has cooled-down a bit, the sun is shining and my grandgirls have been here all week. I am one happy blonde today.
It rained again 2 and 3 days ago, so I haven't even disked up the garden spot yet, but that will get done Monday.
All of the fruit trees and bushes that I've planted are doing very well and the regular rains have been perfect to keep them moist and off to a great start! Some of the raspberries that I planted were established plants, and some were bare-root canes. Many of the canes have come alive with new growth, and the others are showing buds this morning.
A visit to the apiary this morning showed a good buildup of comb and honey stores. They say that the Spring following a drought will yield little honey flow, and half of my hives are going along with that. The other half is building comb and producing honey like crazy, so I don't know what to think.
For those of you traveling for the weekend, I wish you a safe trip! And I wish each and every one of you a blessed Easter. Enjoy!
The Weekly Gardening Thread is a weekly gathering of folks that love soil, seeds and plants of all kinds. From complete newbies that are looking to start that first potted plant, to gardeners with some acreage, to Master Gardener level and beyond, we would love to hear from you.
This thread is non-political, although you will find that most here are conservative folks. No matter what, you won't be flamed and the only dumb question is the one that isn't asked.
It is impossible to hijack the Weekly Gardening Thread ... there is no telling where it will go and that is part of the fun and interest. Jump in and join us!

---
TOPICS: Agriculture; Food; Gardening; Hobbies
KEYWORDS: easter; garden; gardening
---
Navigation: use the links below to view more comments.
first 1-20, 21-40, 41-60, 61-68 next last
---
---
---
---
---
---
---
---
---
---
---
---
---
---
---
---
---
---
---
---
---
Navigation: use the links below to view more comments.
first 1-20, 21-40, 41-60, 61-68 next last
---
---