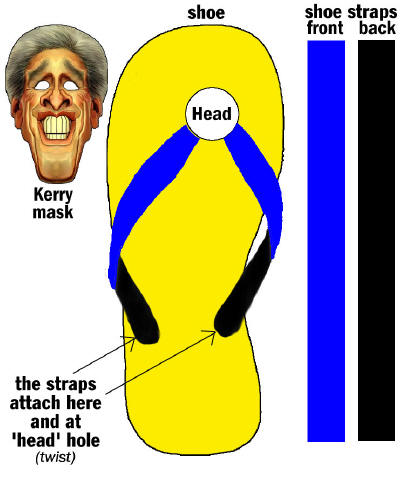 Materials:
SHOE: Can be cut out of foam or heavy cardboard (foam is best).
SHOE STRAPS: Can be cut out of heavy weight, durable plastic or paper and look great if they are one color, or two colors (example at left).
MASK: Best if printed on heavy weight index paper. It will take one - 8.5"x14" sheet or two - 8.5"x11" sheets (taped/glued together at the hairline works well).
You will also need 1/4" thick elastic for a head band to keep the mask on. Of course, some folks like to staple it to a flat stick and use it as a masquerade ball mask, sans shoe -- quelle france, nez pais?