---
Windy & Cold FReep: Week 49 - Olney,MD, 12-02-06: Operation Infinite FReep
Dec. 05,2006 | Trooprally


Posted on 12/05/2006 5:35:58 PM PST by trooprally

It was a cold and windy day. Usually Saturdays are warmer than the Friday night Walter Reed FReep, but not today.

We were definitely out numbered by the moonbats, them: 9, us: 4. Those of us in attendance include Cindy_True_Supporter (CTS), Fraxinus, Lurker Bill, (aka Bill from MD on Walter Reed AARs) and myself.

[Mrs] T was still not feeling well, but staying on top of her cold. She didn't want the cold to get the better of her as preparations for the FReeper Christmas Party draws near. We have well over 30 FReepers, lurkers and honored guests coming.

And since [Mrs] T was not there, I took over taking the pics. And it looks like it. I didn't know how to adjust the camera for the bright sun. Actually, I didn't know the sun would make a difference. Just thought, alright, nice sunny day for taking pics. At least that is the case for the old 'film' cameras I'm used to using. The digital cameras are just tooooo sensitive!! But one gets the "picture".

BELOW LEFT: Lurker Bill and CTS setting up. BELOW RIGHT: Fraxinus with Lurker Bill and CTS in back ground.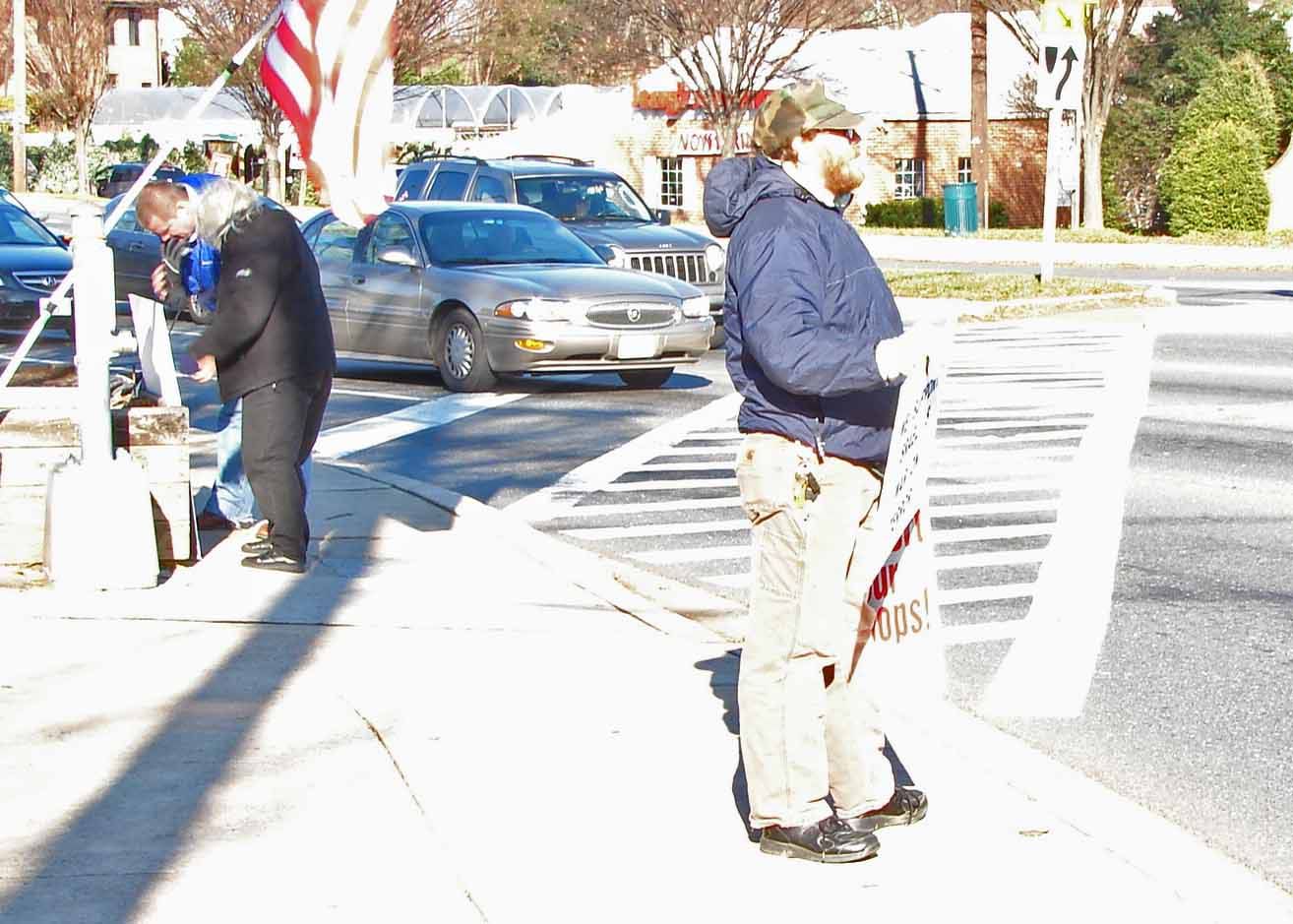 BELOW TOP: CTS, Fraxinus and Lurker Bill manning our corner. BELOW BOTTOM: CTS exposing the Quaker's hypocrisy.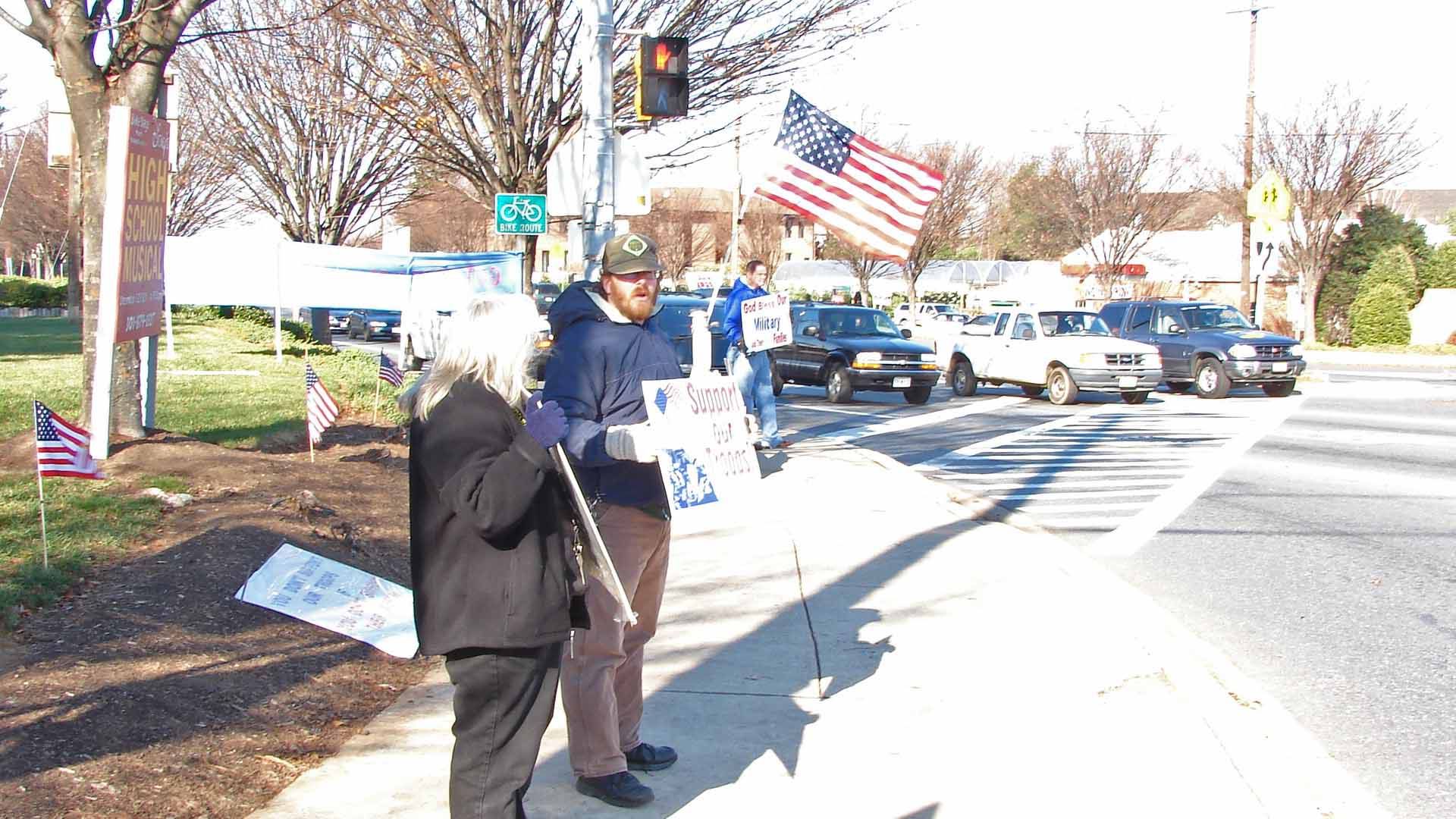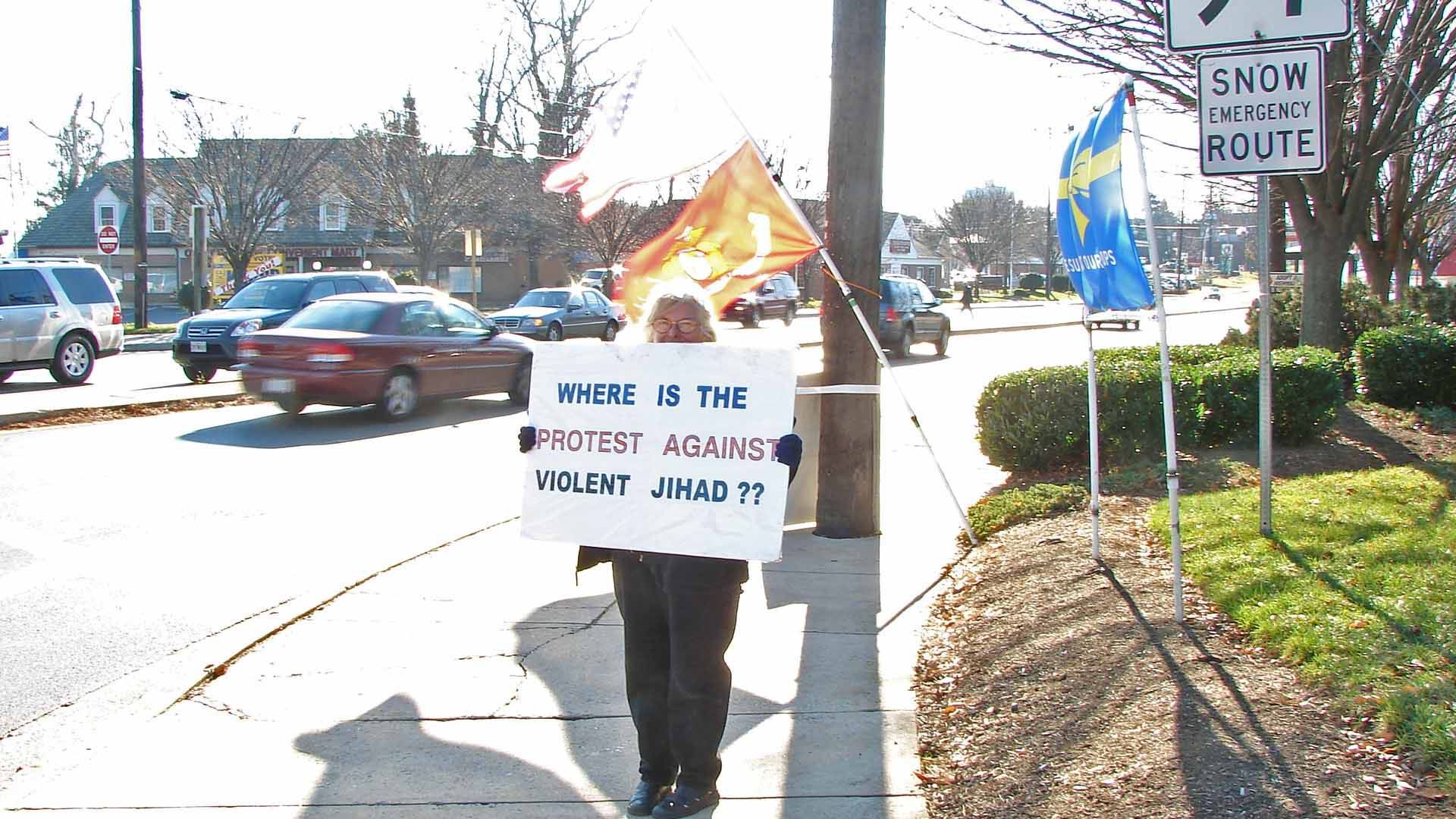 The moonbats arrived at various times which keep me busy taking pics. The last one arrived just in time to leave. I was busy waving to our passing supporters and didn't see them coming. I just happen to look over and see the additional moonbats.
BELOW: First there were only four.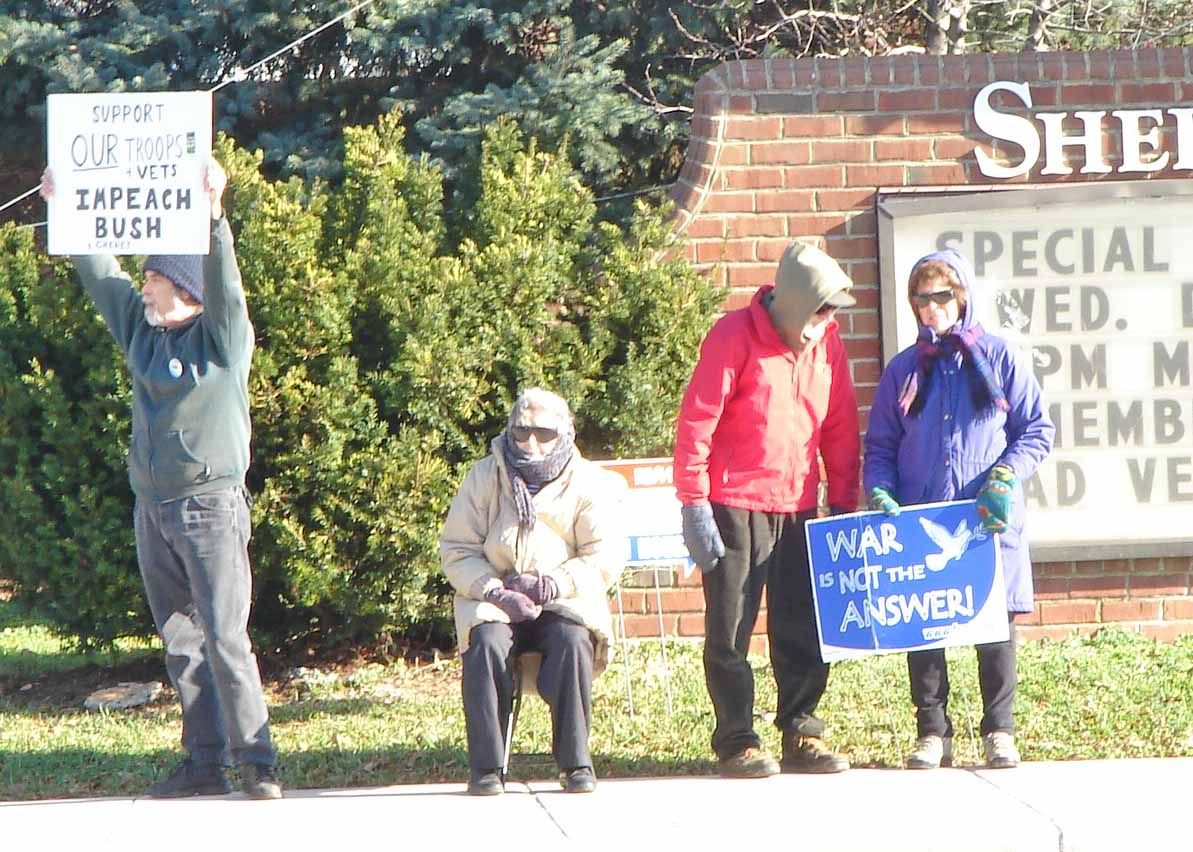 BELOW: Then there wer 6.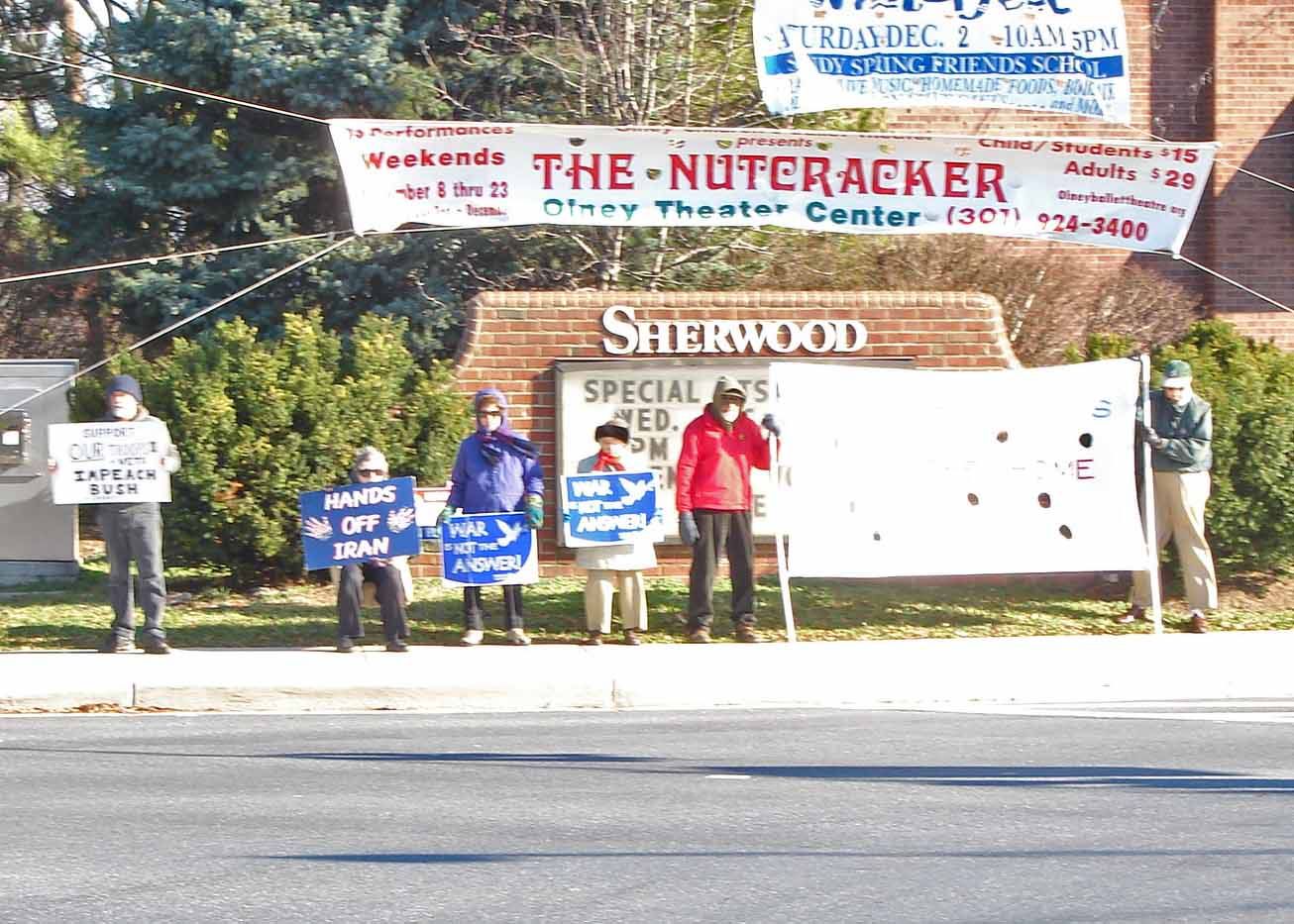 BELOW: Then there were 7.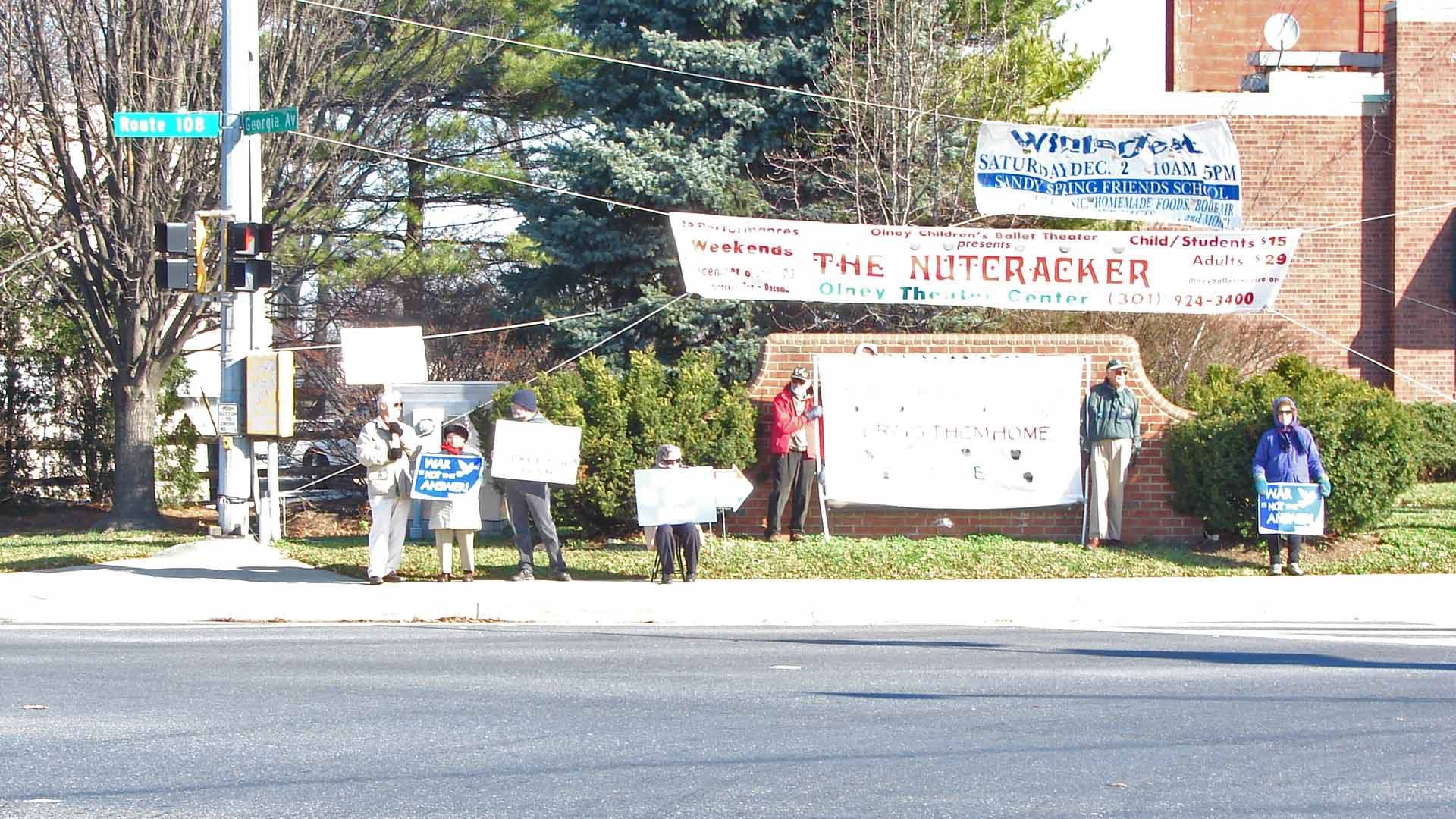 BELOW: And then there were 8 and I thought they were done.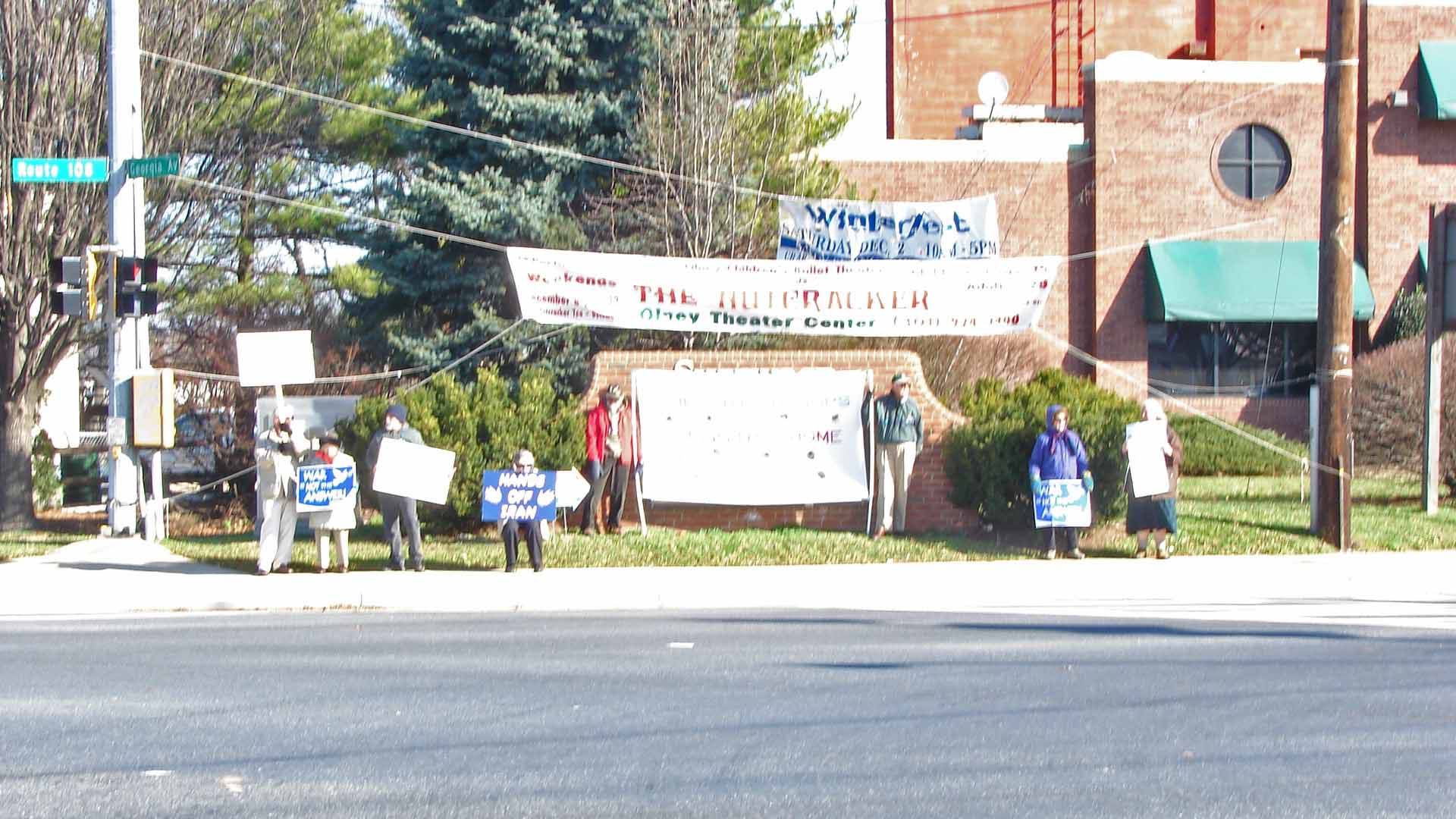 BELOW: But NOOOOOO. The 9th showed up for the last ten minutes of their protest.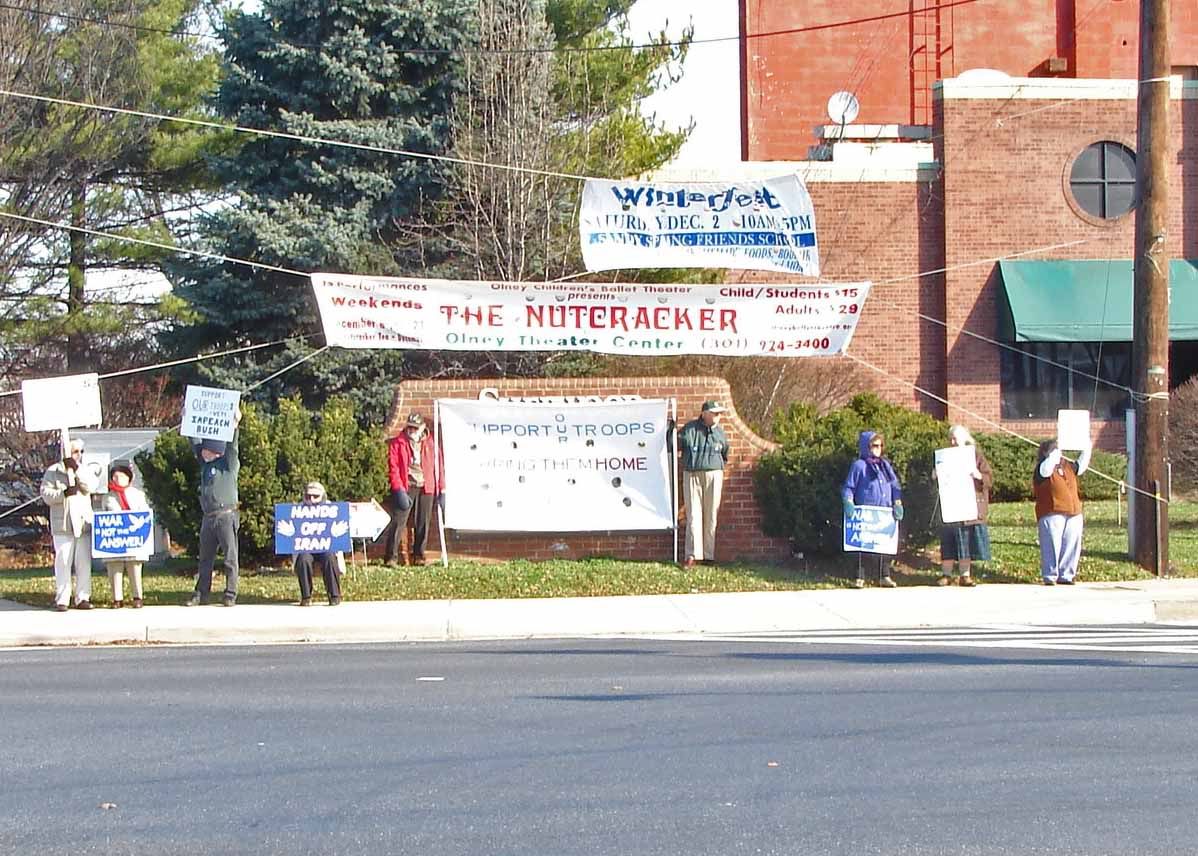 REMEMBER
Next Saturday, same place, Georgia Avenue, MD Rte. 97 and MD Rte. 108 in Olney
NEW TIME - 10:15 AM to 11:45 AM


As always, the D.C. Chapter's rules for protesting will be in effect. Briefly, they are: No violence, no profanity, no racism, no provocations, obey the law and treat all law enforcement officers with respect.

---
TOPICS: Activism/Chapters; Free Republic; US: Maryland; US: Virginia
KEYWORDS: mobilizingmothers; opinfinitefreep; peaceactionmc; quakers
---
---
---
---
---
---
---
---
---
---
---
---
---