---
...Worth a Thousand Words(Vanity/Repost/Graphic Images)
Tzimisce


Posted on 08/29/2007 11:02:30 AM PDT by Tzimisce
...Worth A Thousand Words.


"Enmity and hatred will reign between us until ye believe in Allah alone."

Qur'an 60:4


New York Sept. 11, 2001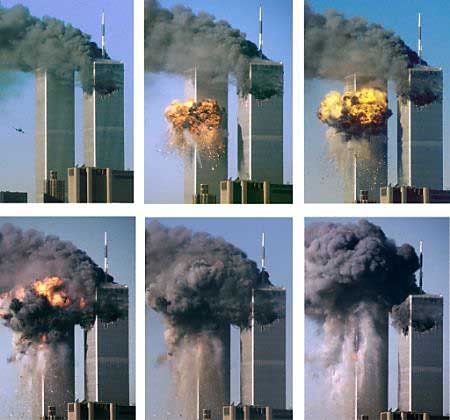 The film "Loose Change" postulates that the actual collapses of the World Trade Centers 1, 2 and 7 were not triggered by the plane crashes but by a series of explosions within the buildings that were detonated shortly before each building collapsed...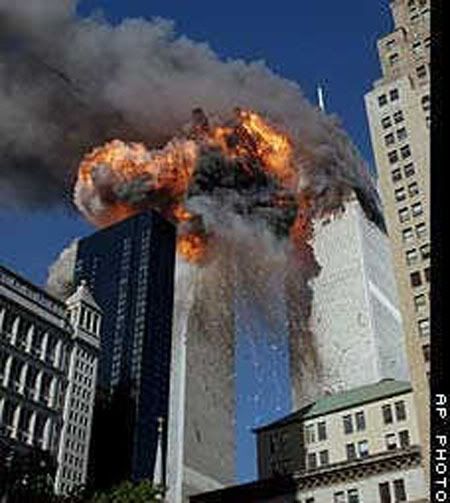 "The greatest crime since World War II has been U.S. foreign policy."

Ramsey Clark- former Democratic Attorney General




Republicans are about protecting the corporations while Democrats are about protecting people.

Barbara Streisand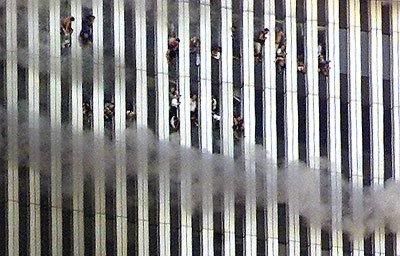 George and Dick, you are both shameful cowards who are sending our brave young people to die to make yourselves and your buddies unbelievably and fabulously wealthy. Neither of you have any idea of the true human, sorrowful cost of war nor do you care that you are ruining lives by the thousands and thousands. You both disgust me beyond belief.

Cindy Sheehan




This is about business, the business of distracting American attention from Enron and Haliburton, the financial scandals that directly connect this administration to the heart of what is now wrong with the American economy.

Susan Saradon




No Blood for Oil

Peace Chant


Pentagon Sept. 11, 2001



The film "Loose Change" alleges that Flight 77 could not have crashed into the Pentagon and that damage sustained to the building may have been caused by a cruise missile or a smaller military aircraft.



You don't let the facts get in the way of your arrogance and belligerence.

Janine Garofalo


Flight 93 Sept. 11, 2001



The film "Loose Change" suggests that United Airlines Flight 93 did not crash in Shanksville, Pennsylvania but actually landed safely at Cleveland Hopkins Airport where it was evacuated by government personnel into an unused NASA research center.




It is an embarrassing time to be an American. It really is. It's humiliating.

Jessica Lange


What Started it all?
Mogadishu Somalia Oct. 3, 1993



OK, now let's look at all the criticisms: Black Hawk down, Somalia. There is not a living soul in the world who thought that Usama bin Laden had anything to do with Black Hawk down or was paying any attention to it or even knew Al Qaeda was a growing concern in October of '93.

Bill Clinton




With Allah's grace, Muslims over there, cooperated with some Arab "Mujahideen" who were in Afghanistan. They participated with their brothers in Somalia against the American occupation troops and killed large numbers of them. The American administration was aware of that. After a little resistance, The American troops left after achieving nothing.

Osama bin Ladin


The Left Reacts



Seems like people have been questioning our patriotism lately, so I bought a $2.50 American flag sticker from a 7-Eleven and put it on my car. Now nobody questions my patriotism.

Maguire of the Dixie Chicks




This dumbing down and this pseudo patriotism, which is very conveniently partisan, because the dumb and the mean love patriotism...Yeah, it's my country right or wrong...They use the word evildoer with a straight face, knee jerk reactionary phrases that go down well from the Republican Party with the dumb and the mean and then the mean pretend that it's unpatriotic to be critical of your government.

Janine Garofalo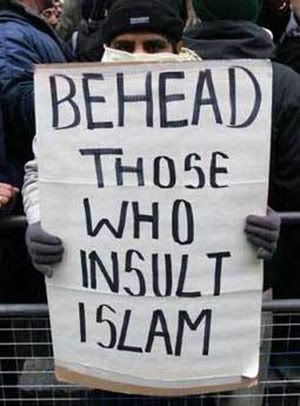 Islam is a religion of peace.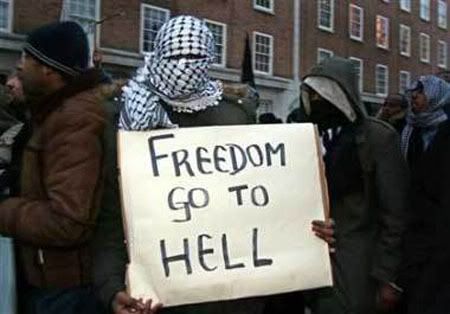 (Islam) was the first religion that preached and practiced democracy

Sarojini Naidu




One could say that Osama bin Laden and these non-nation-state fighters with religious purpose are very similar to those kind of atypical revolutionaries that helped to cast off the British crown.

Marcy Kaptur Democratic Representative Ohio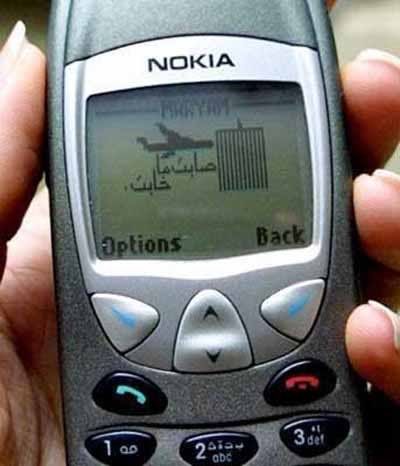 Remember how everyone rallied behind us after 9-11?

Ten Thousand Leftists


American Soldiers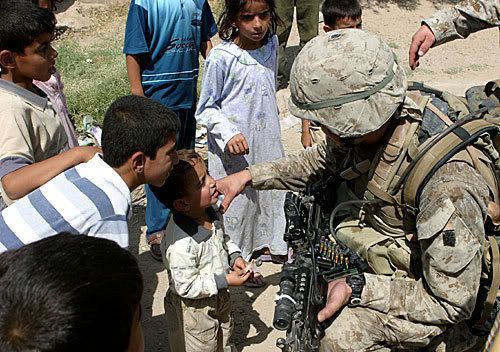 "He's (Osama bin Laden) been out in these countries for decades, building schools, building roads, building infrastructure, building day-care facilities, building health-care facilities, and these people are extremely grateful. We haven't done that."

Patty Murray Democratic Senator Washington




You know, education, if you make the most of it, if you study hard and you do your homework, and you make an effort to be smart, uh, you, you can do well. If you don't, you get stuck in Iraq.

John Kerry



Now the dumb believe unto patriotism because it's really-when it's as unexamined as it is for the dumb, it's merely narcissism.

Janine Garofalo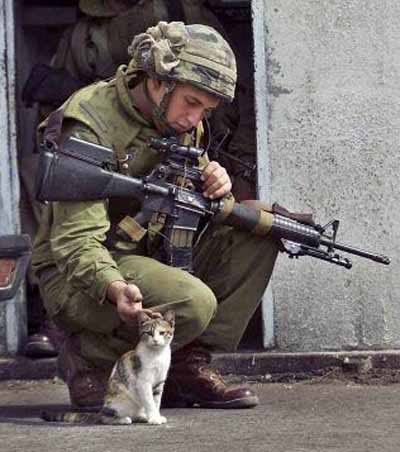 Bin Laden didn't come from the abstract. He came from somewhere, and if you look where ... you'll see America's hand of villainy.

Harry Belafonte




This administration is waging war on poor children.

Sen. Hillary Rodham Clinton




This is a racist and imperialist war. The warmongers who stole the White House have hijacked a nation's grief and turned it into a perpetual war on any non-white country they choose to describe as terrorist.

Woody Harrelson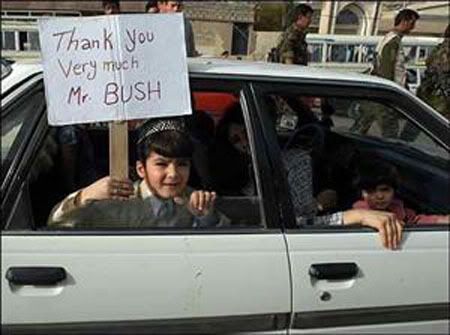 He betrayed this country! He played on our fears! He took America on an ill-conceived foreign adventure dangerous to our troops, an adventure pre-ordained and planned before 9/11 ever took place!

Al Gore




Let us find a way to resist fundamentalism that leads to violence...And what is our fundamentalism? Cloaked in patriotism and our doctrine of spreading democracy throughout the world, our fundamentalism is business.

Susan Saradon


The "Non-Partisan" Media



Don't fear the terrorists. They're mothers and fathers

Rosie O'Donnell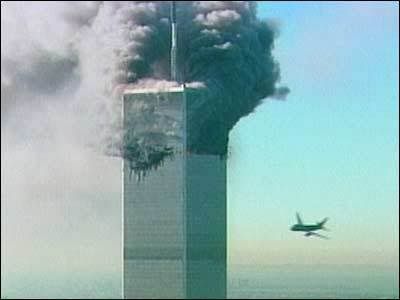 It'll just breed anger.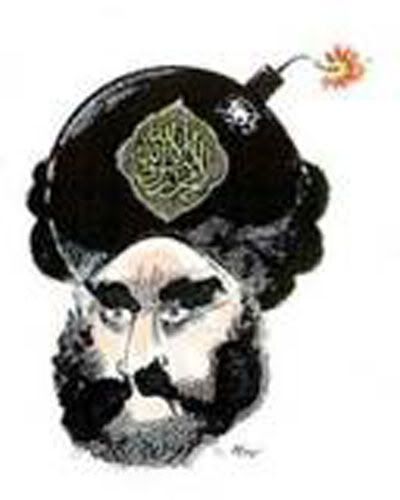 Freedom of speech carries responsibilities for all

The 'unbiased' Amnesty International release on the Mohammed Cartoons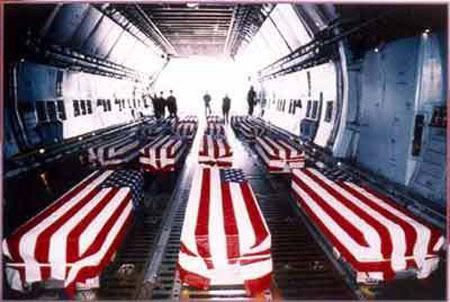 The people have a right to know.

'Unbiased' New York Times journalists suing for pictures of dead US soldiers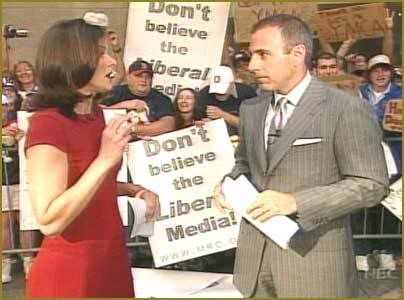 There is no liberal media.

Janine Garlafalo


Great Patriots Respond to Criticism: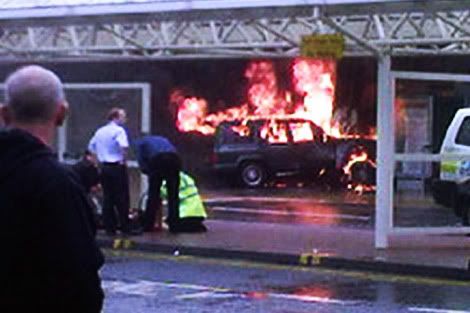 "The War on Terror is a slogan designed only for politics, not a strategy to make America safe. It's a bumper sticker, not a plan."

John Edwards




Can we get back to the election now?

John Stewart on Kerry's apology



Let's end the politics of personal destruction...I need to get back to the work of the American people.

Bill Clinton




It was a botched joke.

John Kerry




Drudge, however, took Sheehan's quotes from The Reporter out of context.

The 'nonpartisan' Media Matters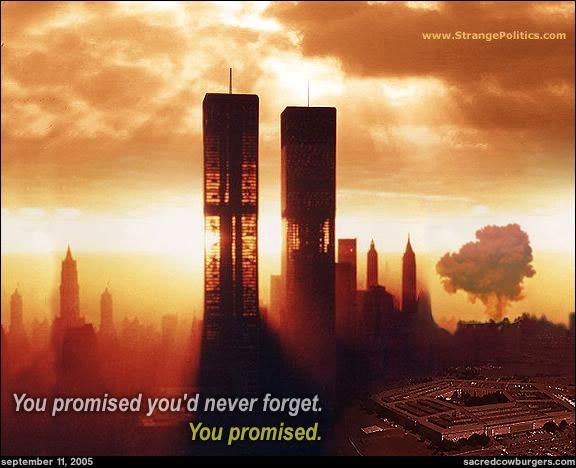 ....they all make me utterly sick....

---
TOPICS: Your Opinion/Questions
KEYWORDS: 911; islam; photos; pics; wot; wtc
---
Navigation: use the links below to view more comments.
first 1-20, 21-40 next last
---
---
---
---
---
---
---
---
---
---
---
---
---
---
---
---
---
---
---
---
---
Navigation: use the links below to view more comments.
first 1-20, 21-40 next last
---
---