---
Another Legionnaire Passes and Corner Gets Make Over: Weeks 193 & 194, Olney, MD 09- 19 & 26 -09
Oct. 02,2009


Posted on 10/02/2009 1:19:39 PM PDT by trooprally

As we gathered Oct. 19 for Week 193, Post Commander Halsey came with the sad news. Another Legionnaire, Francis, had passed away the night before. He seemed in good health for a WWII vet but his heart just gave out.

Francis was the Post treasurer for as long as any one could remember and a good supporter of our Saturday morning Support the Troops Rallies. He would come, spend about half an hour with us and then head out to see his wife. She had advance alzheimers and didn't know Francis anymore. But off he went anyways to see her at the nursing home.

Francis always was in a good mood. With his hearing partially gone, [Mrs] T says that during the meetings he was always telling the Legionnaires to speak up. It was the Post standing humor during their meetings.

BELOW: Several pictures of Francis out on the corner with us. On the RIGHT picture, that is Francis with Post Commander Halsey and sitting, another WWII vet, Ed.
Francis makes the 3rd Legionnaire to pass away in 6 months. I pray that the old wives tale about deaths happening in 3s is correct and the Legionnaires have a long period without losing any more members.


And we're still getting threads and reports on "the BIG 912 weekend that never was" if one listens to the government run media.
BELOW: One of the best collection of pictures I've seen of 912., Courtesy of JeffHead.com
WEEK 193, OCTOBER 19
Week 193's roll call in Olney of 9 ½ Patriots includes Legionnaires Glenn (USMC, WWII), Dave (Army, WWII) and friend Janet, Halsey (USMC, Korea), Carl (Army, Vietnam) and Dennis, (Army - Vietnam) with his grandson, Lurker Bill and FReepers Cindy_True_Supporter, Sensei Ern, [Mrs] Trooprally and myself.
All of the neat pictures by [Mrs] T.
BELOW LEFT: Me "tip toeing through the pansies" to set up the US/Army flags. BELOW RIGHT: "The Other Pansies"
BELOW LEFT: Halsey with Janet and Dave. BELOW RIGHT: Glenn, Dennis and Grandson and Halsey.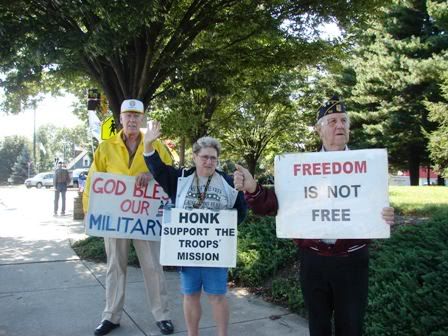 BELOW LEFT: Halsey and Carl. Halsey sure knows how to get into every picture. Maybe that is why he makes such an excellent Post Commander, he knows how to socialize. Of course it helps that he seems to always have a supply of American Legion applications and Lions Club raffle tickets in his pocket. BELOW RIGHT: Just a real good filler picture.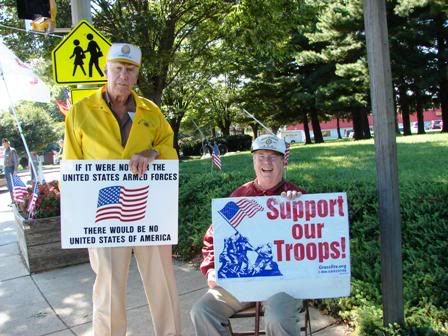 BELOW LEFT: 2-signer Cindy_True_Supporter. BELOW RIGHT: Me and Sensei Ern. What did I say about Halsey being in every picture? Except with me the photographer has a biased towards taking my pic. Oh, thanks Sensei for the cigar.
WEEK 194, OCTOBER 26
Week 194's roll call in Olney of 6 Patriots include Lurker Bill, Cindy_True_Supporter, Fraxinus, GunsAreOK, [Mrs] Trooprally and myself.
Again, all of the neat pictures by [Mrs] T.
BELOW: This week we found the whole intersection is under going a change - new traffic light poles. They seem to be in good positions to put up mre flags and banners so in the weeks to come we'll have another look for you all. The kids in the right picture "beeped" for us as the skate boarded passed us.
BELOW LEFT: Lurker Bill is back with us, with GunsAreOk and Cindy_True_Supporter in the back ground. BELOW RIGHT: GunsAreOK holding Cindy_True_Supporters sign directed at the moonbats.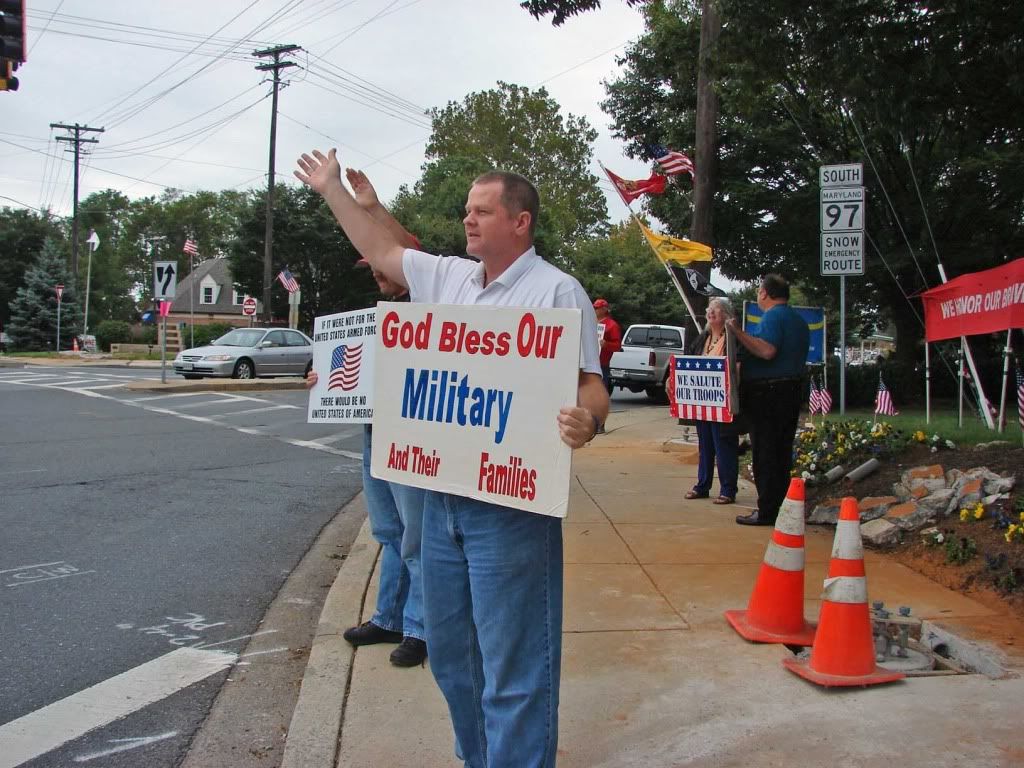 BELOW LEFT: Cindy_True_Supporter with her friend. BELOW RIGHT: Fraxinus with me in back ground.
And some excellent pics of passing supporters.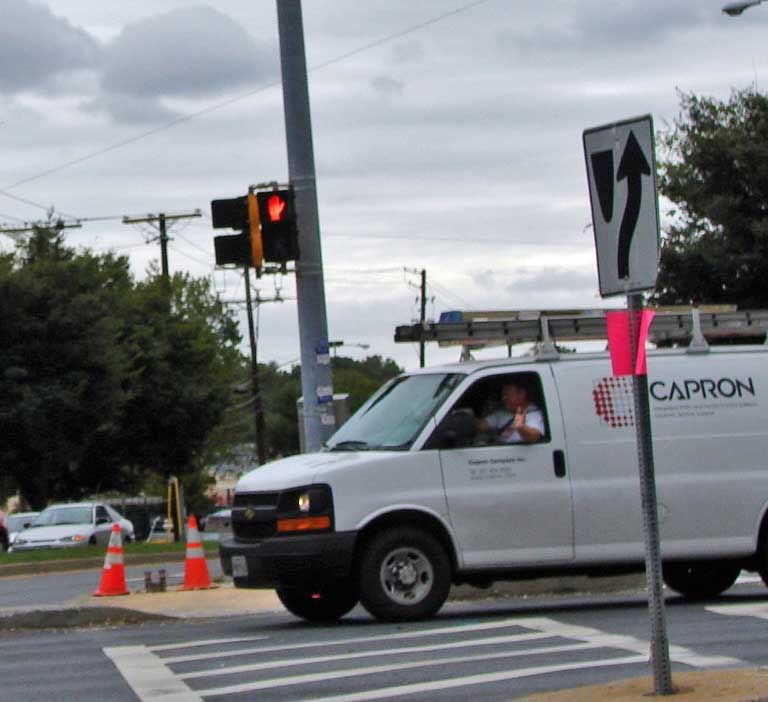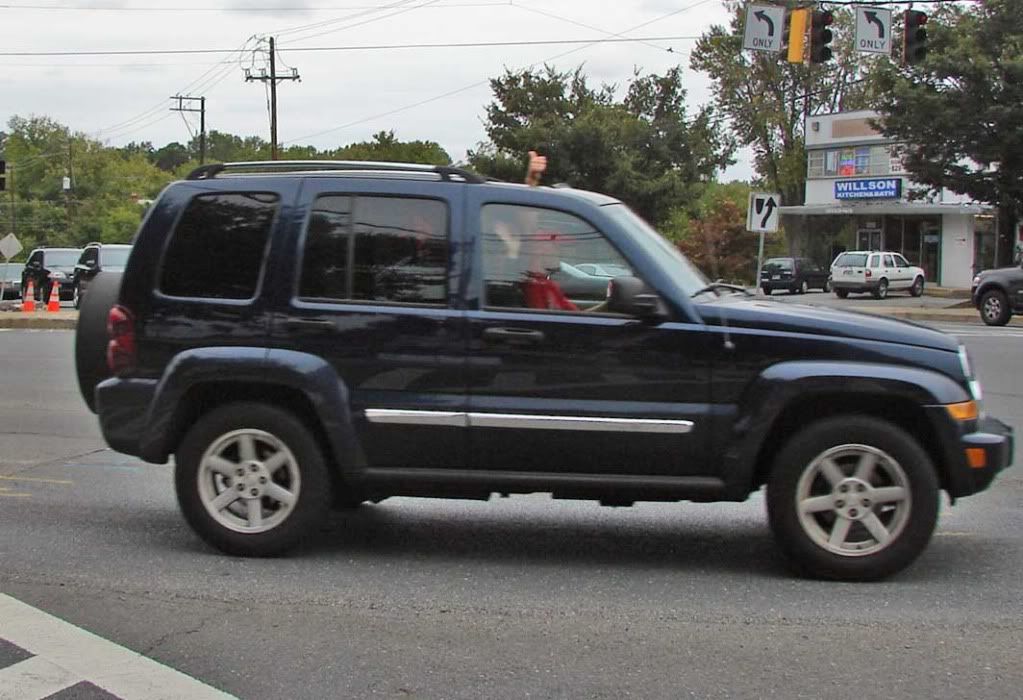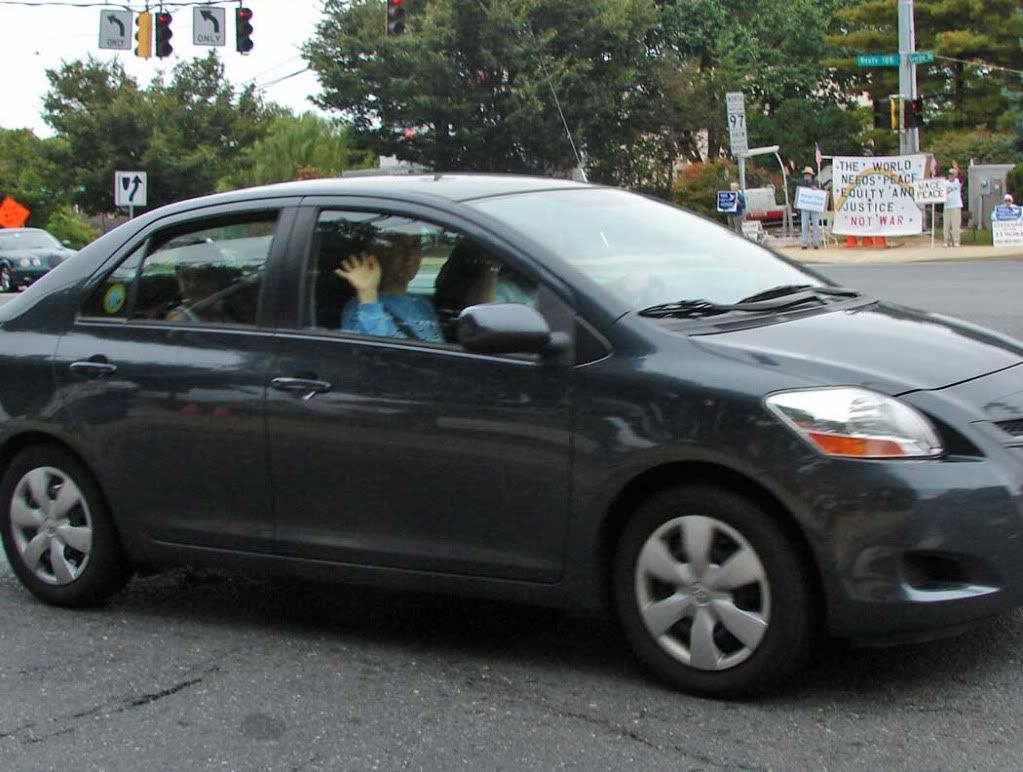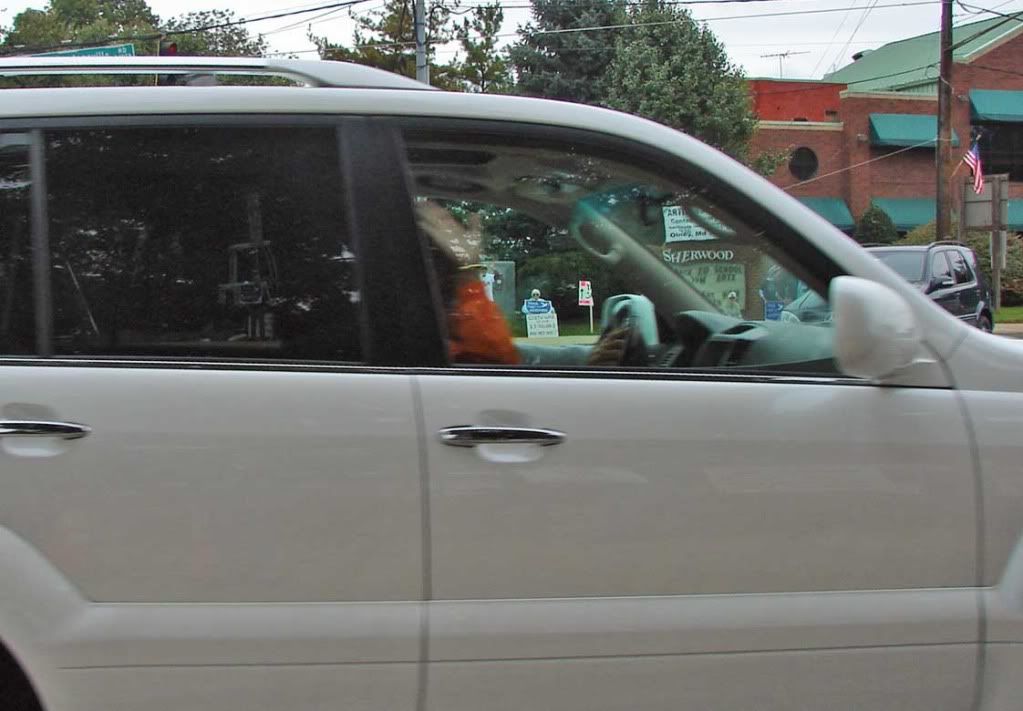 WARNING TO FREEPERS ATTENDING OLNEY
Some new money making have been installed on north bound Georgia Avenue right before you enter the main business district. Slow your speed after the light at King William Drive.
And a new one has been placed just south of Brookeville, between Brookeville and the Longwood Community Center.




REMEMBER
Next Saturday, same place, Georgia Avenue, MD Rte. 97 and MD Rte. 108 in Olney
NEW TIME - 10:15 AM to 11:45 AM


As always, the D.C. Chapter's rules for protesting will be in effect. Briefly, they are: No violence, no profanity, no racism, no provocations, obey the law and treat all law enforcement officers with respect.
But a lot of verbal engagement in Olney is always welcome.

---
TOPICS: Activism/Chapters; Free Republic; US: Maryland; US: Virginia
KEYWORDS: mobilizingmothers; opinfinitefreep; peaceactionmc; quakers
---
---
---
---
---
---
---
---
---
---