---
Earthquake off Siberian land mass was the 'largest deep earthquake' ever recorded
Siberian Times ^ | 21 September 2013


Posted on 09/22/2013 6:02:21 AM PDT by TigerLikesRooster

Earthquake off Siberian land mass was the 'largest deep earthquake' ever recorded

By The Siberian Times reporter

21 September 2013

Scientists are puzzling to explain the tremor, 8.3 on the Richter scale, by far the largest since records began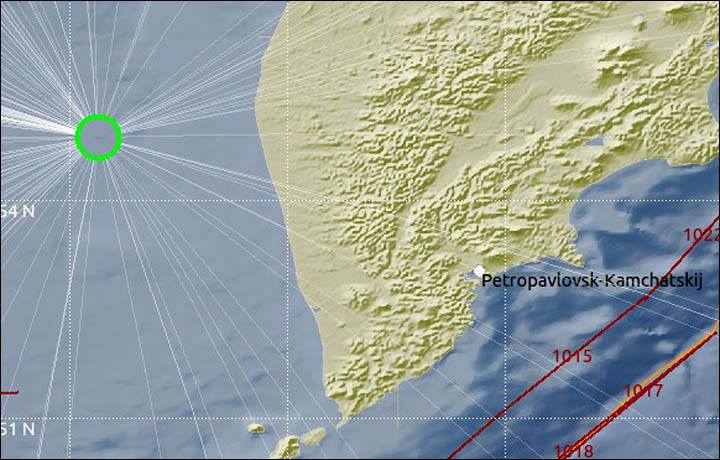 The quake broke other records, too, as outlines in journal Science. The rupture extended about 180 km, by far the longest known rupture. Picture: Picture: Alexey Yemanov via copah.info
The earthquake struck 609 km beneath the Sea of Okhotsk on 24 May this year, and is seen as 30% larger than its nearest rival, a 1994 earthquake 637 km beneath Bolivia, according to researchers.
'It's a mystery how these earthquakes happen. How can rock slide against rock so fast while squeezed by the pressure from 610 kilometres of overlying rock?' said Thorne Lay, professor of Earth and planetary sciences at the University of California, Santa Cruz.
They would have expected the intense pressure on the fault to inhibit the kind of dramatic movement. The Sea of Okhotsk quake released three times as much energy as the 1994 Bolivia earthquake, comparable to a 35 megaton TNT explosion, said scientist Lingling Ye and Lay and their coauthors.
The quake broke other records, too, as outlines in journal Science. The rupture extended about 180 km, by far the longest known rupture.
This deep quake resulted in shear faulting with a fast rupture velocity of about 4 km per second, more like a conventional earthquake near the surface than other deep earthquakes. Analysist showed the fault slipped as much as 10 metres, compared with an average of about 2 metres.
'It looks very similar to a shallow event, whereas the Bolivia earthquake ruptured very slowly and appears to have involved a different type of faulting, .....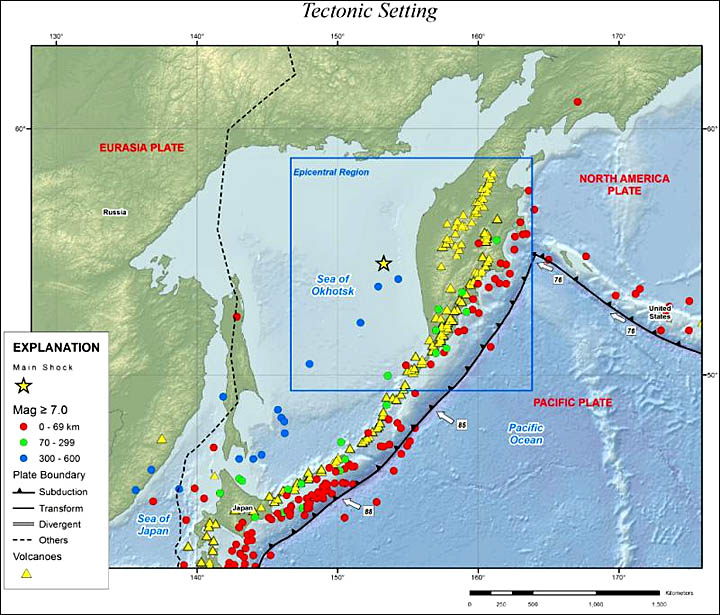 (Excerpt) Read more at siberiantimes.com ...
---
TOPICS: Foreign Affairs; News/Current Events
KEYWORDS: catastrophism; earthquake; earthquakes; russia; seaofokhotsk; siberia
---
---
---
---
---
---
---
---
---
---
---
---
---
---