---
Professor Shoots Self to Protest Trump [semi-satire]
Semi-News/Semi-Satire ^ | 16 Sep 2018 | John Semmens


Posted on 09/15/2018 3:37:07 PM PDT by John Semmens

At the College of Southern Nevada, Professor emeritus Mark Bird shot himself in the arm in a restroom as a protest against President Trump's anti-gun control policies. "People like me should never be permitted to have a gun," Bird said. "The demented Second Amendment guarantee of the right to bear arms clearly failed to prevent me from shooting myself. Trump's unwillingness to repeal this Amendment is the cause of the injury I suffered from my self-inflicted wound."

Bird acknowledged that "those who enacted the Second Amendment in 1789 inhabited a simpler and saner world than we do today. Back then most people died from causes—disease, Indian attacks, work accidents—that have been largely eliminated in our modern society. Today more survive and eventually succumb to the mental illnesses deriving from stress. We need to revise the Constitution to reflect this new reality."

"Which people should have guns is something that the government should decide based on need," Bird suggested. "If a person needs a gun to earn a living he probably should be allowed to have a gun. Soldiers, police, bodyguards, armored car drivers and armed robbers are the types of professions where access to a gun might be essential to success."

if you missed any of this week's other semi-news/semi-satire posts you can find them at...

https://www.freedomsphoenix.com/Opinion/247492-2018-09-15-semi-news-semi-satire-september-16-2018-edition.htm

---
TOPICS: Education; Government; History; Humor; Politics
KEYWORDS: constitution; guns; liberals; professor; satire



---
To: John Semmens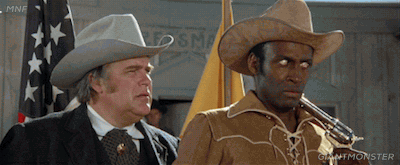 He' s just crazy enough to do it!
---
To: John Semmens
"The demented Second Amendment guarantee of the right to bear arms clearly failed to prevent me from shooting myself.
Actually the second amendment gave you the right to shoot yourself as well as the right to defend other rights.
3
posted on
09/15/2018 4:19:41 PM PDT
by
mountainlion
(Live well for those that did not make it back.)
---
To: John Semmens
Grade: Incomplete.
Comments: Subject failed to hit a fatal area with his shot.
4
posted on
09/15/2018 4:28:04 PM PDT
by
SaxxonWoods
(Hmmm.)
---
FreeRepublic.com is powered by software copyright 2000-2008 John Robinson