---
Monthly Cooking Thread - December 2018
Posted on 12/01/2018 3:04:20 PM PST by Jamestown1630
We will be away this Christmas and probably won't be cooking a big holiday meal. But one thing I've always wanted to try is a crown roast of pork – just because it's so beautiful.
Especially this time of year, you can often purchase a crown roast that is already boned, trimmed, frenched and tied. Depending on where you are, you may have to order well ahead, and will certainly pay a pretty penny, but it will save you a lot of work – and this is definitely a Very Special Occasion or Holiday dish.
Here from Taste of Home is a recipe with Apricot/Apple stuffing:
https://www.tasteofhome.com/recipes/pork-crown-roast-with-apricot-apple-stuffing/
If you want to buy two rib halves of pork loin and do-it-all-yourself, Jimmy Kerstein, author of 'The Butchers Guide: An Insiders View', has an excellent video (all of his videos are very succinct and informative):
https://www.youtube.com/watch?v=z_rXxawB6Og
(Those pretty little paper decorations on the bone ends are called 'chop frills' and are easy to find on the Web.)
***************************************************
I don't know if this is new, but I just discovered it a few months ago – Rice a Roni has a Cilantro/Lime flavored rice now, and it really is very good for a prepared, boxed item like this. If you have spent a lot of time and effort on a great Mexican or other dish and need a quick and unusual starch to go with it, you might appreciate this.
***********************************************
Chef John of Food Wishes has an interesting little 'pudding' dish that would make a nice lighter dessert for a fancy meal, and sounds and looks very Holiday: Lemon Gingersnap Posset:
https://www.youtube.com/watch?v=_933Sthfx5c
*******************************************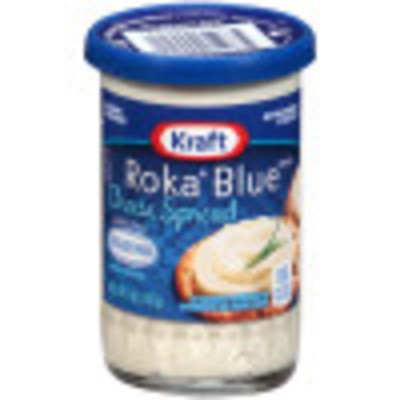 Finally, one of my favorite holiday things is in the stores now - the Kraft Roka Blue Cheese Spread, which comes in a little jar that you can use as a juice glass later. We only seem to see this in our local stores from Thanksgiving through Christmas, and it's displayed on special stands in the dairy department (not refrigerated). They also make other versions, including an Old English one. This year there's a little flyer with coupon and recipes on the display.
-JT

---
TOPICS: Chit/Chat; Food; Hobbies
KEYWORDS: dessert; rice; roastpork
---
Navigation: use the links below to view more comments.
first 1-20, 21-40, 41-60, 61-80 ... 201-205 next last
---
---
---
---
---
---
---
---
---
---
---
---
---
---
---
---
---
---
---
---
---
Navigation: use the links below to view more comments.
first 1-20, 21-40, 41-60, 61-80 ... 201-205 next last
---
---