---
DUmmie FUnnies 02-17-13 (Couponing Advice For DUmmies)
DUmmie FUnnies ^ | February 17, 2013 | DUmmie alarimer, DUmmies, and PJ-Comix


Posted on 02/17/2013 7:16:40 PM PST by PJ-Comix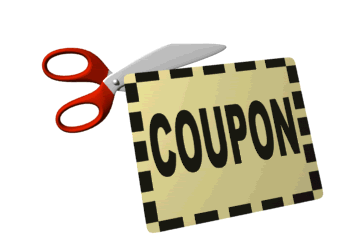 As many of you know I have a HUGE passion for couponing. I mean I eat, breath, sleep, and dream coupons. It is constantly on my mind, especially working out new coupon strategy scenarios. Like last Thursday when I figured out how to score FREE Kellogg's breakfast bars which enabled me to also score FREE BO sticks. I won't go into the exact details but the first item did allow me to score the second item FREE. However, on Saturday morning when I attempted to do this same deal again, I found out that the Kellogg's coupons had expired the prior day so after a bit of quick thinking on my part, I substituted FREE Yakisoba noodles for the Kellogg's which allowed me to again score FREE BO sticks.
Okay, I think you get the point. I am a FANATIC on the subject of couponing to the extent that I also have a blog called THE COUPON WHISPERER. So what does this have to do with DUmmies? Simple. I just read a DUmmie THREAD, "How do you trim expenses?" that demonstrates not just an amazing amount of stupidity on how to trim expenses but, apparently, a complete ignorance on the part of the author, DUmmie alarimer, on the entire subject of couponing. So let us now watch the DUmmies wail about expenses in Bolshevik Red, while the commentary of your humble correspondent, whose food expenses almost never exceeds about $10 per week due to coupons, is in the [brackets]:
View profile How do you trim expenses?


[Pay close attention, DUmmie alarimer, because your humble correspondent will be showing you how to trim a MINIMUM of $300 per month of expenses from your miserable life.]


I am in trouble financially. My paycheck went down by $60 because of the rise in the payroll tax. I am, to put it mildly, screwed. Thankfully, my rent, though higher than I would like, did not go up. But I cannot keep my head above water. I do pay myself every month,, saving $100 that I put in an investment account, which so far is doing better than any savings account would.


[Be in for a HUGE shock when your paycheck goes down MUCH MORE than just $60 when the ObamaCare taxes kick in.]


Still, I find myself spending more than I make. I did realize I spend way too much on dining out. $70 last month. So that has to go. I decided I will make the drive to Virginia Beach so I can shop at Trader Joe's instead of the more expensive grocery stores in town here. What else can I do? I could give up my gym membership, which is $60 a month, but it's the only decent gym in town. I tried the other one for a while and it just scared me. But maybe I will have to go back. It's around $35 a month. I don't like to exercise outside. There are no sidewalks for one thing and my apartment complex does not have a fitness center.


[$70 a month on dining which could easily be cut in HALF by using GroupOn since their dining deals are typically cut by at least half from normal price. Of course, if you know how to score FREE GroupOn gift cards via coupons, then your total dineout expense would be cut to ZERO. Hee! Hee! Oh, and you can't do jumping jacks and pushups at home? That there saves you another $60 per month on gym costs.]


I've said before that this town sucks in so many ways and I'm sorry I ever moved here. I took a pay cut to do so. I am clearly an idiot. But having said that, I have to deal with reality and make the best of it until I can get the hell out.


[Yup! You are clearly an idiot, DUmmie alarimer. And your idiocy will follow you wherever you go.]


So the areas that I have identified as possible savings are in the grocery area. I spend over $300 a month (and get basically nothing for it). I end up going every other day or so because I don't really plan meals. I can't cook really. So I buy stuff like prepackaged pasta, which lasts me for two days, but still is pricier than the boxed pasta.


[Oh yeah. Cooking is such a highly technical skill that it is almost impossible to learn. Let's see. To make breakfast you slap a few slices of bacon on a pan and turn up the heat. Turn a few times and when done, crack a few eggs into the pan. Wait a couple of minutes, turn over, and then flip them on a plate next to the bacon. Yeah, it would take years of specialized training to learn those complex skills.]


Cooking for one sucks. All the more reason to be pissed at my ex-boyfriend.


[Your ex-boyfriend split because he realized you were such a lazy idiot that you couldn't be bothered to learn even basic cooking. And now on to the other DUmmies]


Well my first bit of advice is usually to tell folks to learn to cook, its MUCH cheaper than dining out or buying pre-packaged food. And healthier.


[But, but, learning to cook ranks right up there with nuclear physics.]


But if you don't want to do that, I think cutting back on eating out is a good idea. Also if you can get disciplined and actually plan meals ahead, you will cut some costs - even if you ONLY plan breakfast and lunch. You can then stock up on bulk yogurts, lunchmeat, cheese, bread etc and save $$ there. Think about the savings you can implement with the food itself. Do you always eat a bagel or english muffin for breakfast? Two pieces of toast have the same carbs but are much cheaper.


[Yeah, but learning how to put the bread slices into a toaster to make toast are way beyond DUmmie alarimer's learning skills.]


People report really great prices on canned goods and other pre-packaged foods at dollar stores (I've never been). Maybe explore those?


[After coupons, canned goods are much cheaper (or FREE) in supermarkets.]


I shop at thrift stores exclusively for clothing. Same with household goods like coffee cups, tea kettles etc. I pretty much only buy underwear and socks new.


[Why not buy lice-ridden underwear to match your other thrift store clothes?]


I don't buy clothes much at all.


[Another reason why you won't be getting a new boyfriend anytime soon, DUmmie alarimer.]


crock pot. Your food bill will drop quickly.


[Crock pot advice for a crackpot.]


I don't know how to use one. I have one that my sister gave me, but I have no idea what to do with it.


[You sit atop the crock pot until an egg is laid, DUmmie alarimer.]


I'm a much less picky eater than I used to be. I've just fallen into the habit of buying prepared meals. Like the ones in the frozen section, PF Changs. I get two days out of those meals. It didn't really seem that expensive, but it comes down to $4 a serving or something like that.


[And it never occurred to you to use PF Changs coupons, DUmmie alarimer? I see a lot of those coupons.]


Entertainment wise, I really don't go anywhere or do anything. No movies, or concerts. Maybe a couple of beers at a bar once a month or so. Bowling occasionally.


[Why, you're a regular social butterfly, DUmmie alarimer.]


Before I moved here, I was doing all right, but I took a substantial pay cut to take this job (in taxes mostly- Texas has no income tax while NC does) and everything seems to be more expensive. I pay property tax on my car, which I'd never heard of before, for instance.


[But...but according to DUmmie dogma taxes are GOOD, DUmmie alarimer, and here you are complaining about taxes.]


The other option is buying a machine of some sort, which would be cheaper than annual gym membership.


[And we all know that it is impossible to exercise without a machine, DUmmie alarimer.]


Do you have an Aldi's near by? I save about 50% over my old grocery bills.


[Actually I do have an Aldi's about a mile away. Sometimes I go there but I actually save more by going to Publix where my food bill is either FREE or close to it. Once cashier claims that I never spend more than $3 no matter how much stuff I get. My reply is if I spent as much as 3 bucks then I must be doing something wrong.]


Can you eat the same thing several times a week?


[Regurgitation. YUmmie!!!]


Can you have a peanut butter and jelly sandwich every day?


[No. I can't eat that any day. One of my great childhood joys was that my mother prepared GREAT sandwiches for my school lunch box. While a lot of other kids ate peanut butter and jelly, I enjoyed roast beef, lettuce, and tomato with mayo. Oh, and if I wanted I went to a nearby plaza (Puerto Rico) and bought a bacalao frito from a street vendor for a few cents.]


I have a wok & have used that a lot.


[Pretty soon I will be getting a Joyce Chen wok for FREE via coupons.]


Rice cooker!


[Got it. And I also got 3 20 lb bags of Riceland rice for FREE last month via coupons.]


The idea is to never pay full price for items you use frequently. For example if margarine is on sale, plus you have a coupon, buy several because next week it will be full price.


[FINALLY. A DUmmie mentions coupons and also has the sense to advise using the coupons when the item is on sale.]


Coupons can help, but they never saved me much money.


[They won't help those with limited mental ability.]


I don't like TX much, either. But I moved here yrs ago because it does have a good economy.


[Unlike states run by DEMOCRATS like CA or IL.]

---
TOPICS: Humor
KEYWORDS: coupons; dummies
---
Navigation: use the links below to view more comments.
first 1-50, 51-52 next last
---
---
---
---
---
---
---
---
---
---
---
---
---
---
---
---
---
---
---
---
---
---
---
---
---
---
---
---
---
---
---
---
---
---
---
---
---
---
---
---
---
---
---
---
---
---
---
---
---
---
---
Navigation: use the links below to view more comments.
first 1-50, 51-52 next last
---
---