---
9/11 Weekend Remembrance: Wk 140, Olney,MD 9-13-08: Op. Infinite FReep
Sept. 17,2008


Posted on 09/17/2008 5:07:49 PM PDT by trooprally

This truck (BELOW) came through the intersection proudly displaying the American Flag and a 9/11 Remembrance Flag.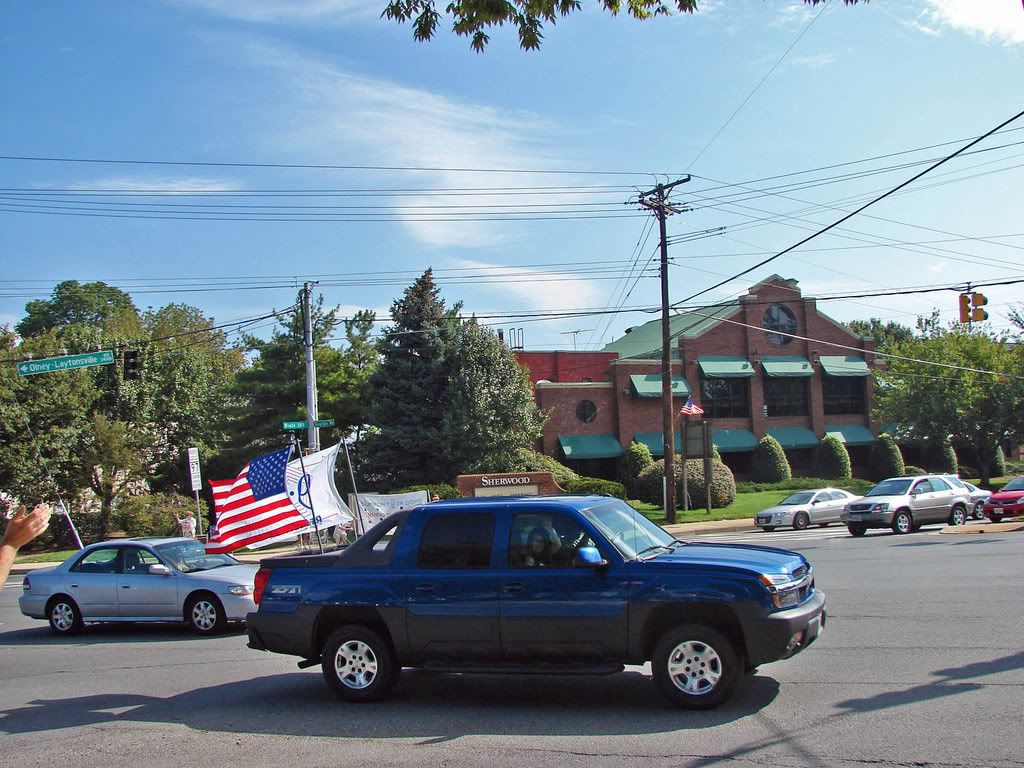 The list of 8 Patriots getting wet to support our troops were: Legionnaire Glenn (USMC - WWII), Dave (Army - WWII), Frank (Army - Korea), FReepers and Lurkers - Lurker Bill, Cindy_True_Supporter, Eager, Sensei Ern, [Mrs] Trooprally, aka [Mrs] T, and myself, [Mr] T.
Pics are by [Mrs] T
BELOW LEFT: Cindy_True_Supporter and Eager. BELOW RIGHT: Sensei Ern, Dave and Frank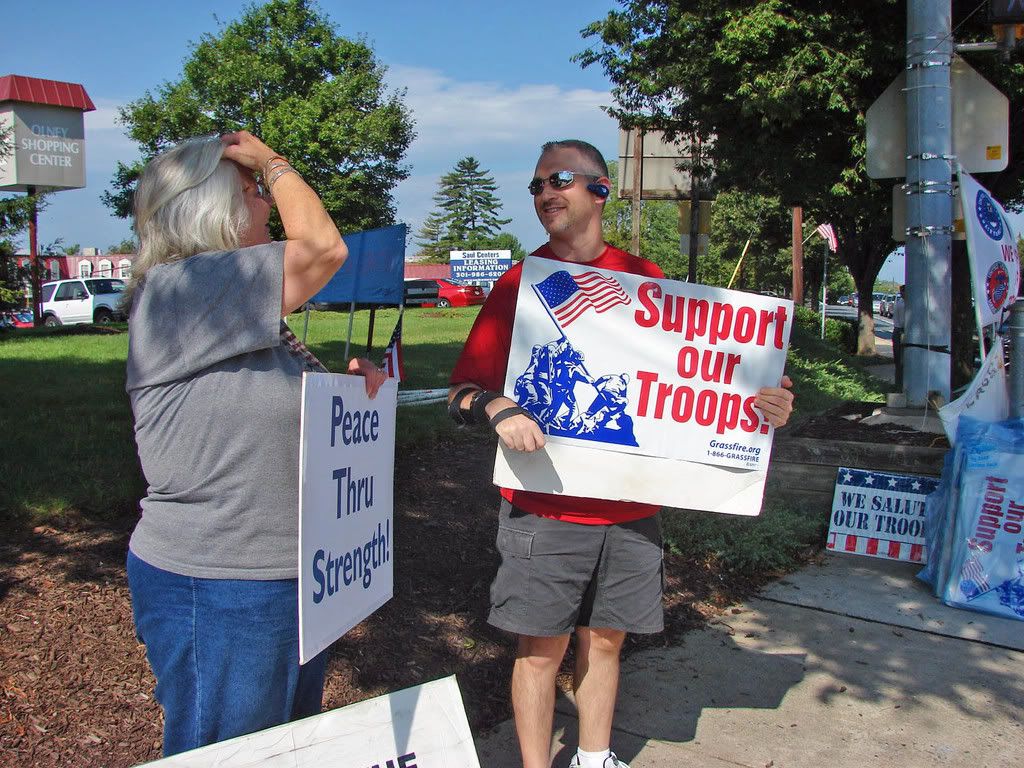 BELOW LEFT: Glenn, Frank and Dave. BELOW RIGHT: Lurker Bill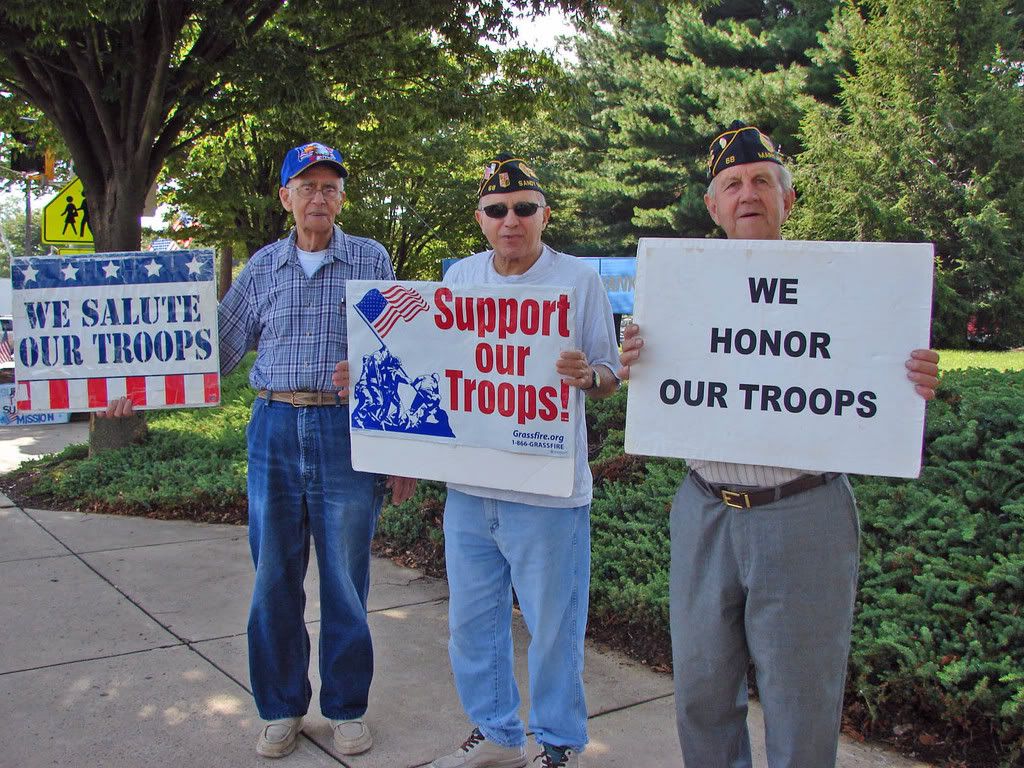 BELOW LEFT: Cindy_True_Supporter BELOW RIGHT: Me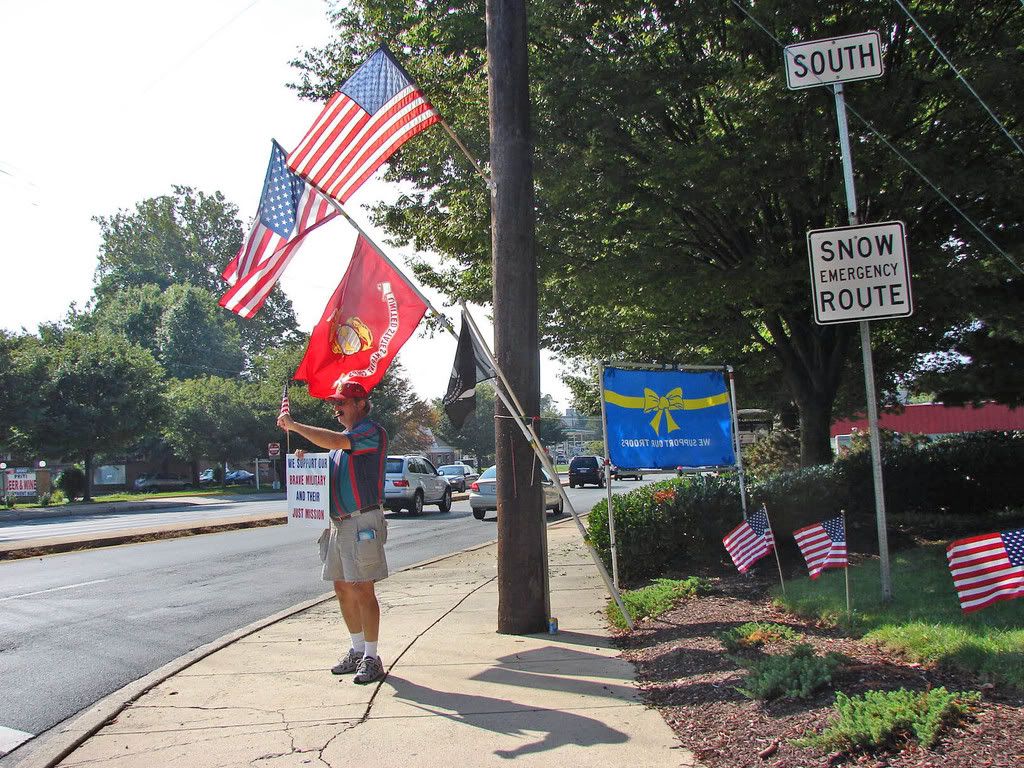 BELOW: And the Clueless Moonbats got it ALL wrong. They can't even spell. Their sign says "Over 1 Million Iraquis Dead"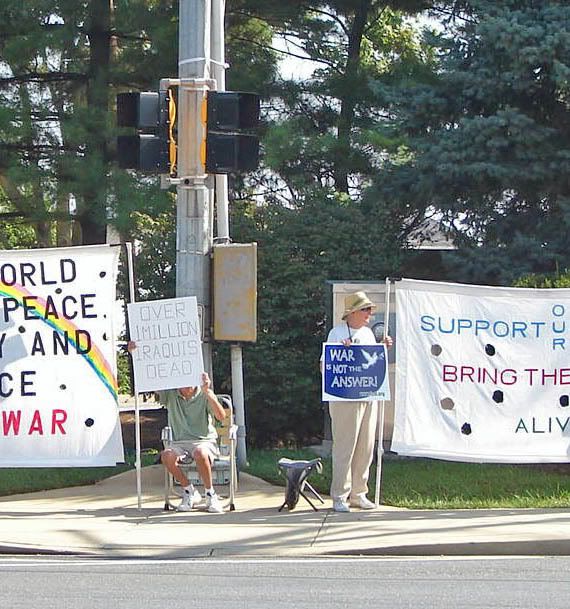 But not to worry. Our ever faithful passerbys gave us pride in our County on this 7th Anniversary of 9/11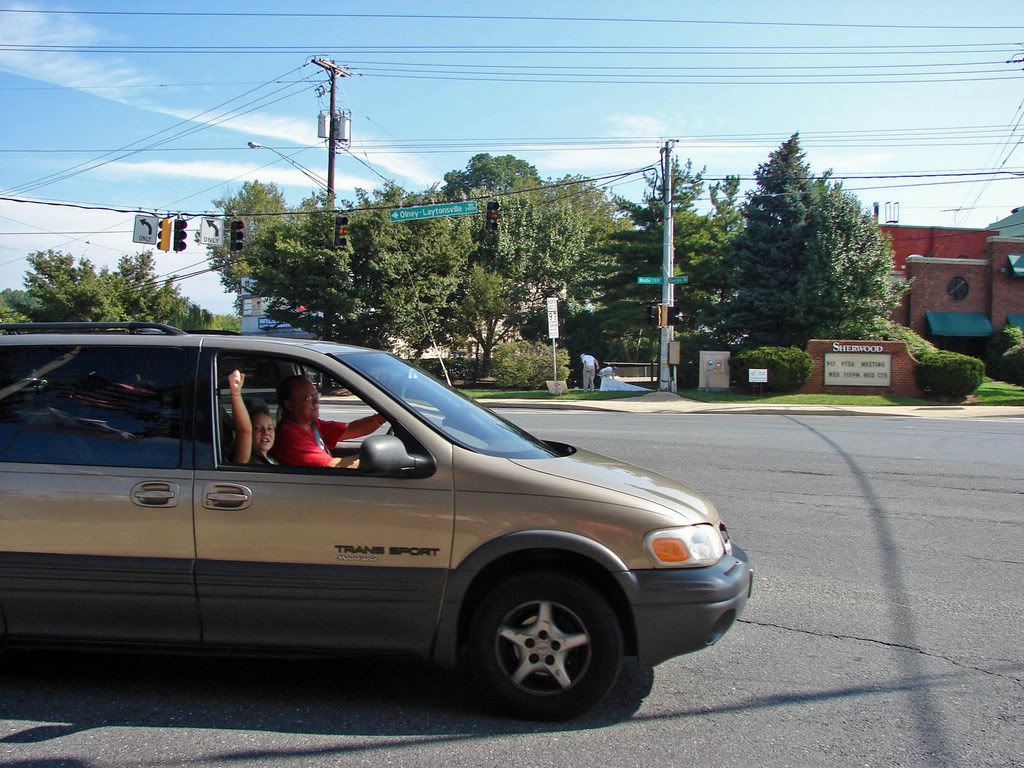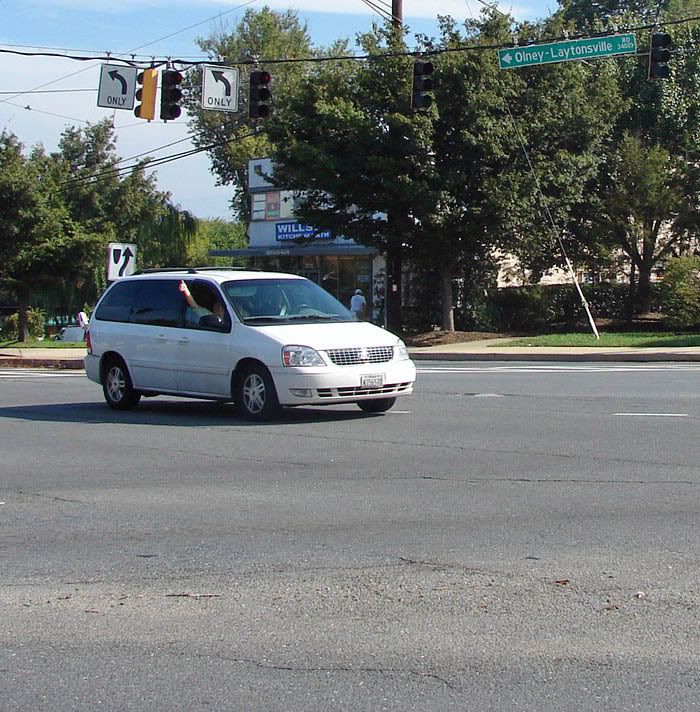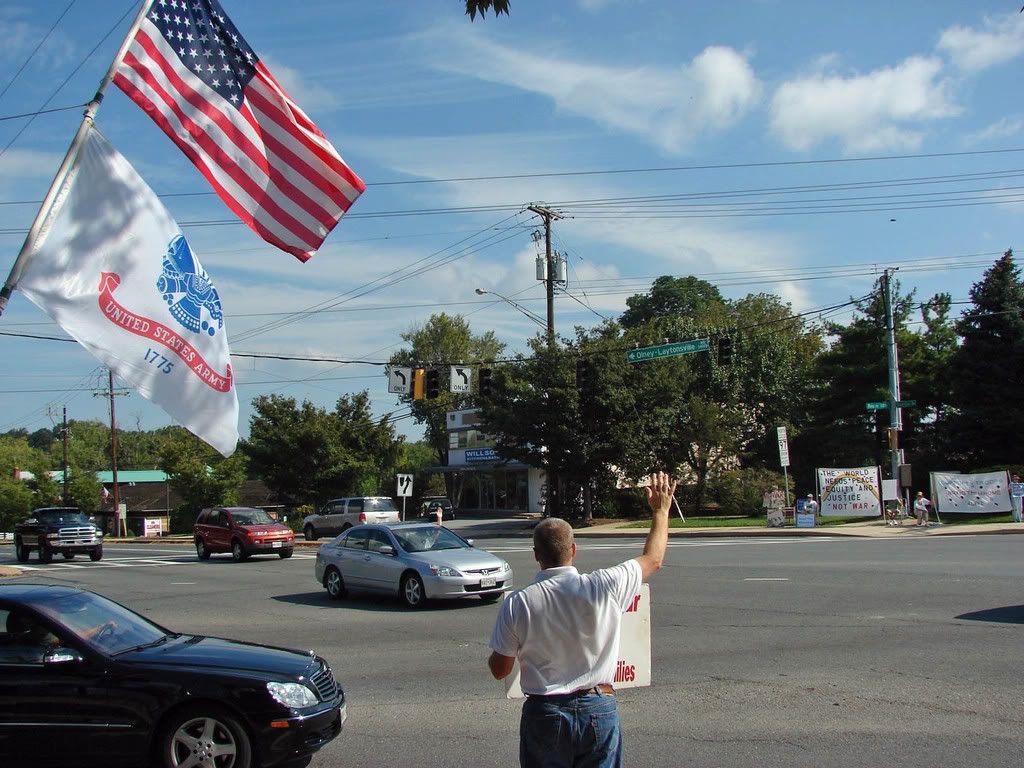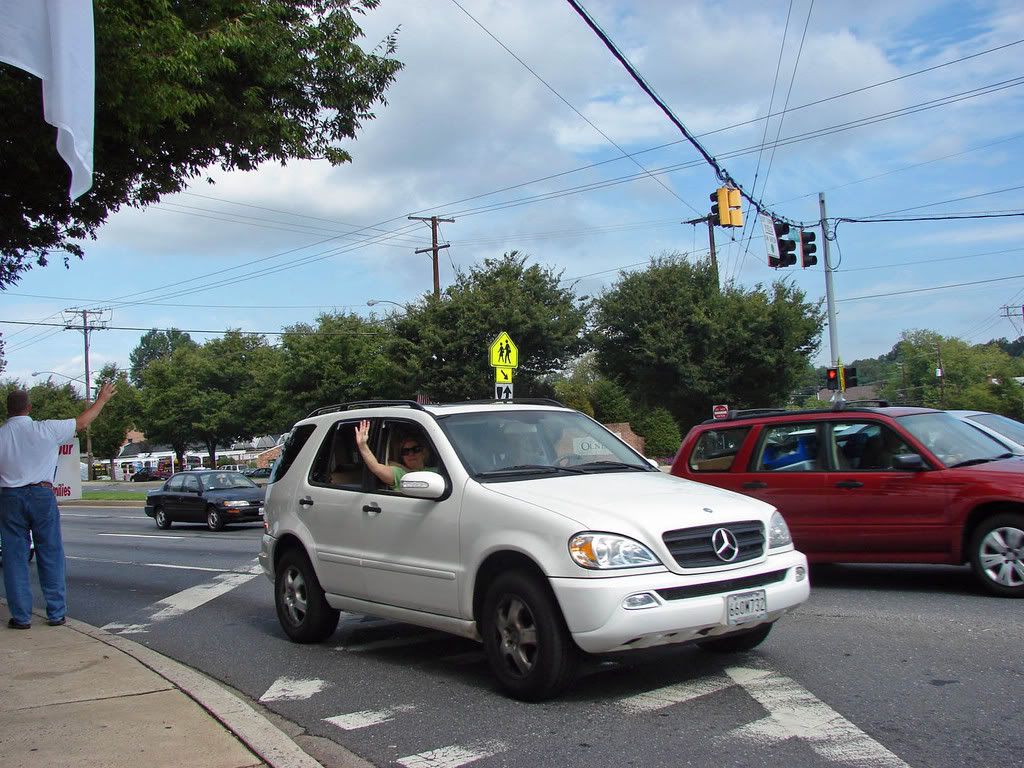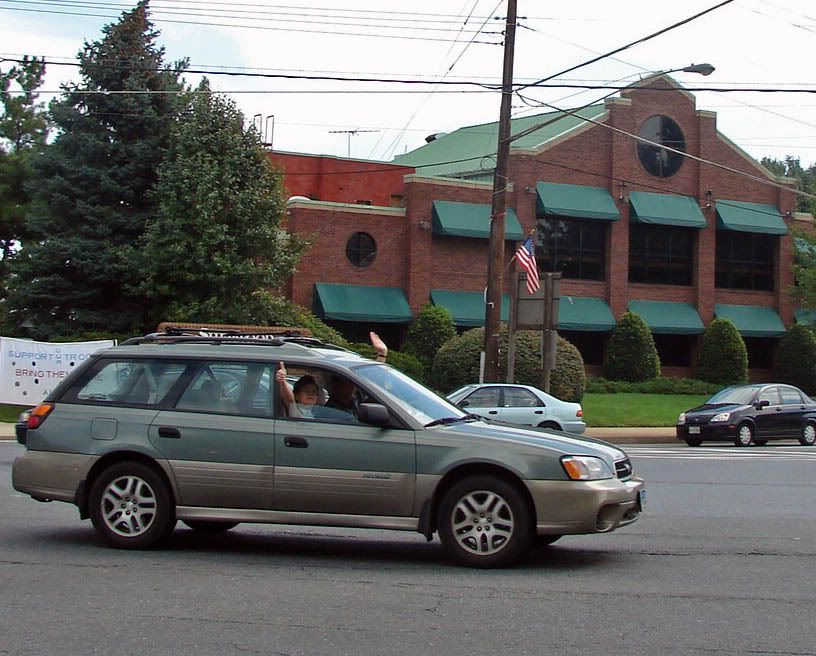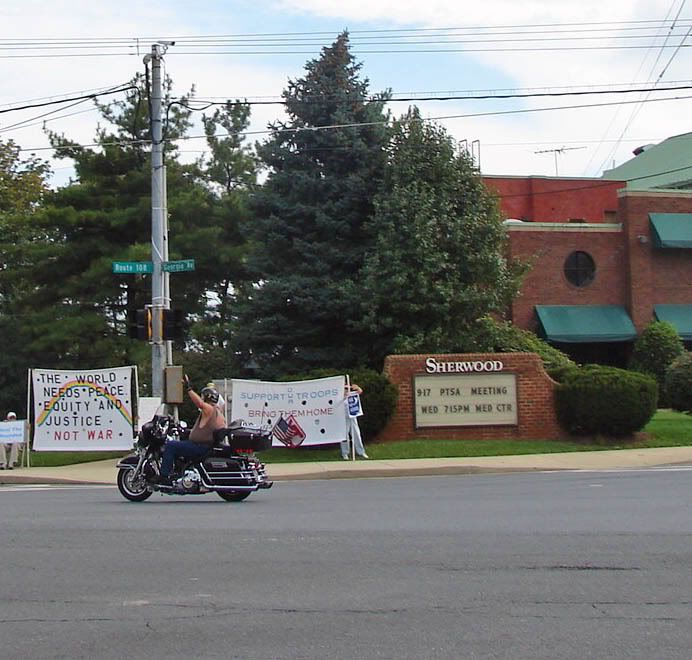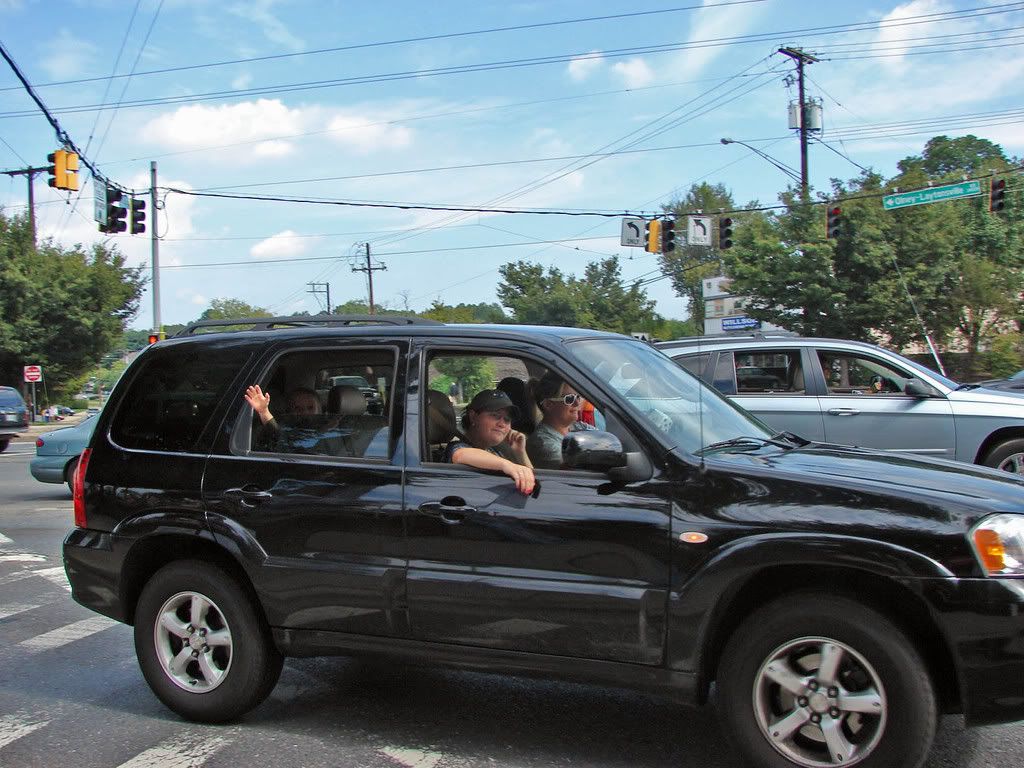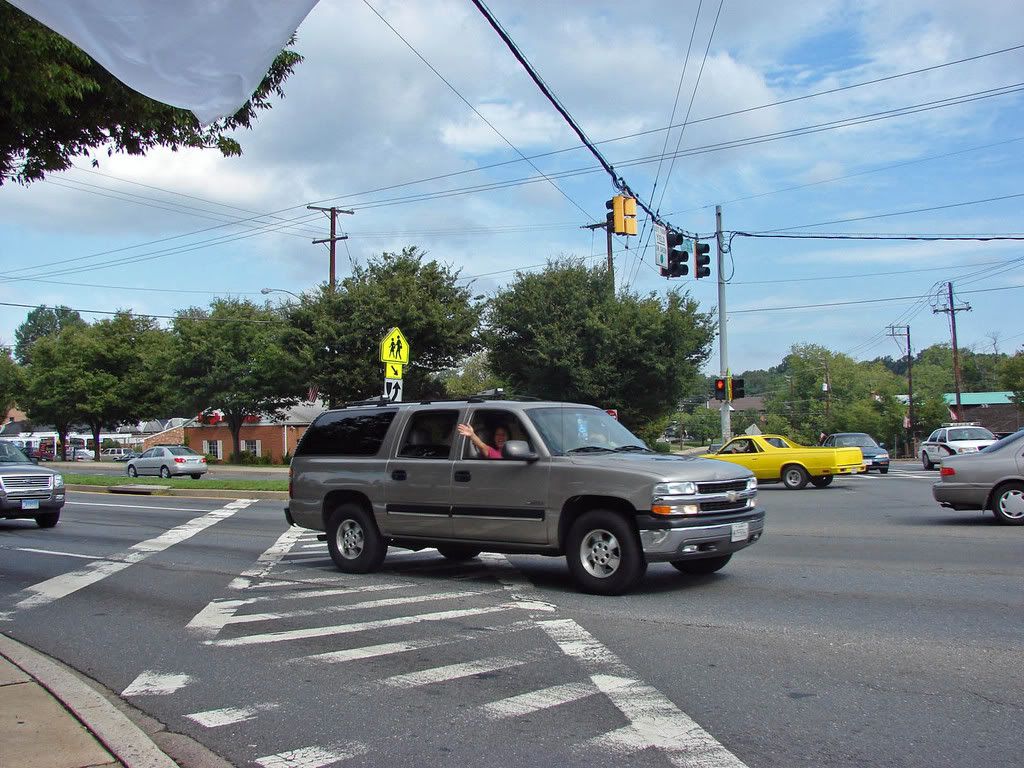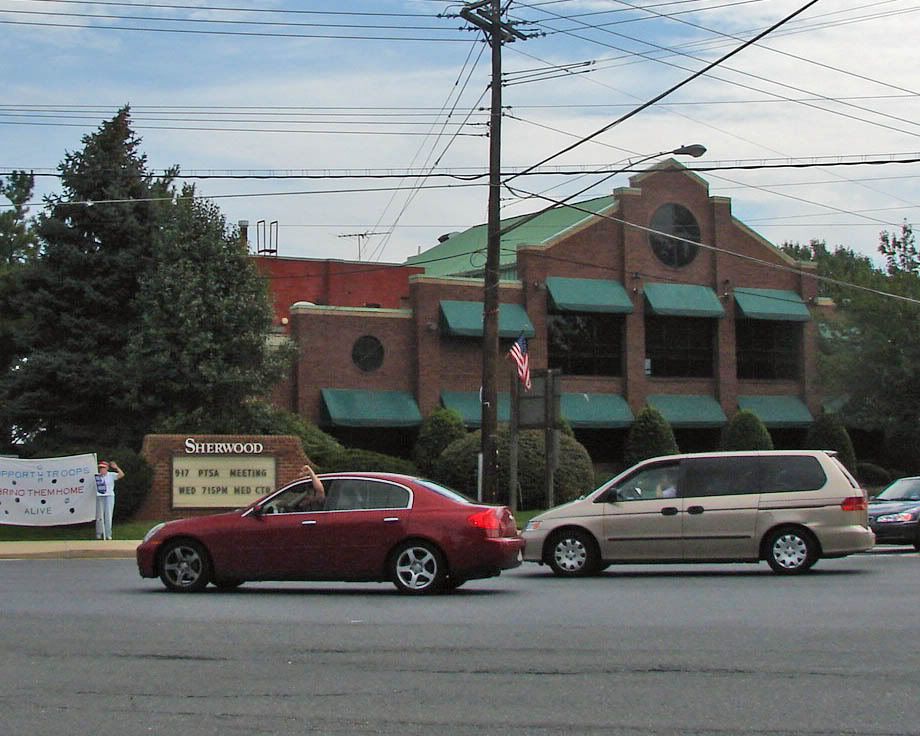 WARNING TO FREEPERS ATTENDING OLNEY - Some new money making have been installed on north bound Georgia Avenue right before you enter the main business district. Slow your speed after the light at King William Drive.




REMEMBER
Next Saturday, same place, Georgia Avenue, MD Rte. 97 and MD Rte. 108 in Olney
NEW TIME - 10:15 AM to 11:45 AM


As always, the D.C. Chapter's rules for protesting will be in effect. Briefly, they are: No violence, no profanity, no racism, no provocations, obey the law and treat all law enforcement officers with respect.
But a lot of verbal engagement in Olney is always welcome.

---
TOPICS: Activism/Chapters; Free Republic; US: Maryland; US: Virginia
KEYWORDS: 7thanniversary; aar; ally; mobilizingmothers; opinfinitefreep; peaceactionmc; quakers; supportourtroops
---
---
---
---
---
---
---
---
---
---
---
---