---
Walter Reed - Week 214, May 22, 2009
May 24, 2009 | Kburi


Posted on 05/25/2009 3:56:10 AM PDT by kburi

Walter Reed - Week 214, May 22, 2009, MEMORIAL DAY

MEMORIAL DAY -

THEY SACRIFICED THEIR TOMORROWS FOR US

"If our eyes grow dull, other hands slack, and other hearts cold in the solemn trust, ours shall keep it well as long as the light and warmth of life remain to us." – General Order No. 11, Washington, DC, May 5, 1868, Headquarters, Grand Army of the Republic.

This quote is from the General Order establishing a day in May to gather and present flowers upon the graves of the Fallen.

At the first national memorial observance in May 1868, then - General James A. Garfield said: "They summed up and perfected, by one supreme act, the highest virtues of men and citizens. For love of country they accepted death, and thus resolved all doubts, and made immortal their patriotism and virtue."

And Abraham Lincoln in the Gettysburg Address said:

"....from these honored dead

we take increased devotion to that cause

for which they gave the last full measure of devotion ."

NEWS FROM THE FRONT GATE

Thanks Veterans For All You Have Given

Banner by John and Carla
Rolling Thunder started arriving in DC for three days of veterans events. Some passed by Walter Reed tonight. We had several visitors to stand with us.
It is always great to meet and talk to people who believe in the importance of supporting the troops.
Rolling Thunder, Victory Saluteb/big>
TrueBlackman joined us and it's good to see him. He calls Hannity and Mark Levine from time to time. A year or so ago he confronted and got the best of Chris Matthews. It was all caught on video.
TrueBlackMan, Huff and JC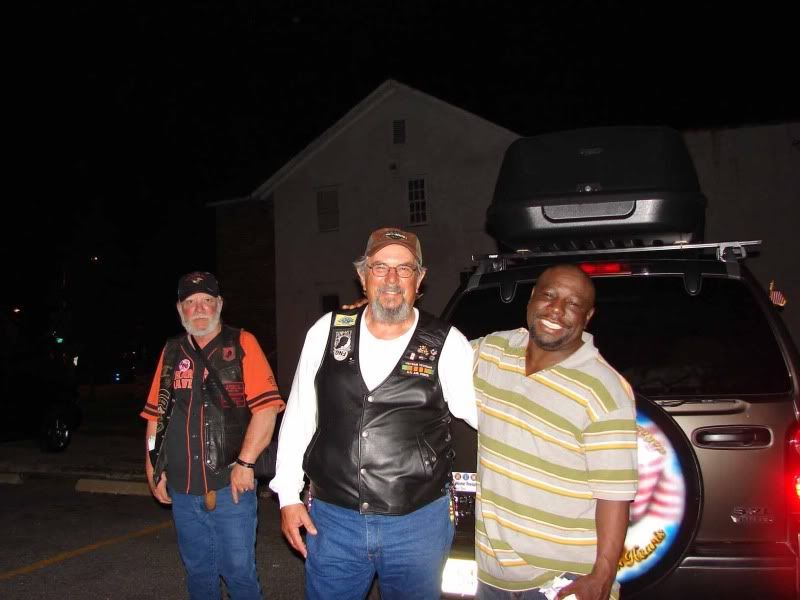 Moonbat News: Two soldiers engaged the moonbats in a civil discussion.
Got a reaction here.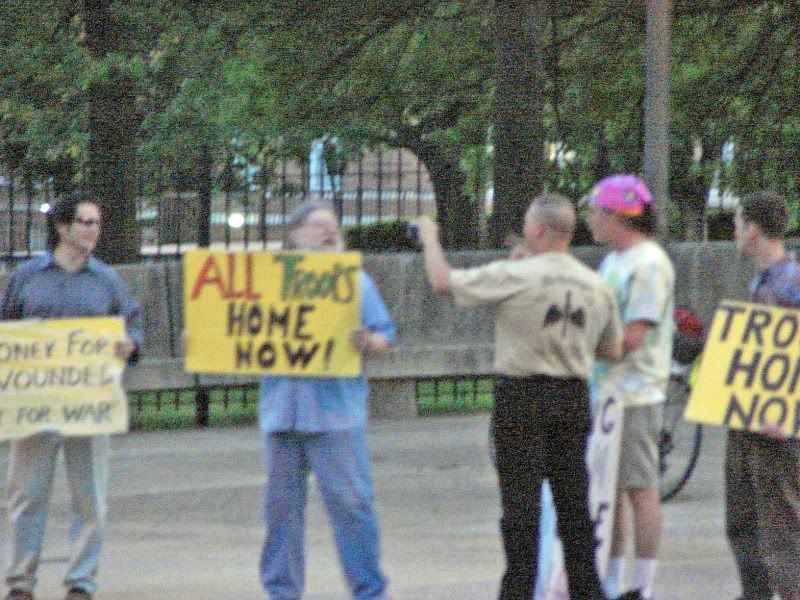 What Don't They Get?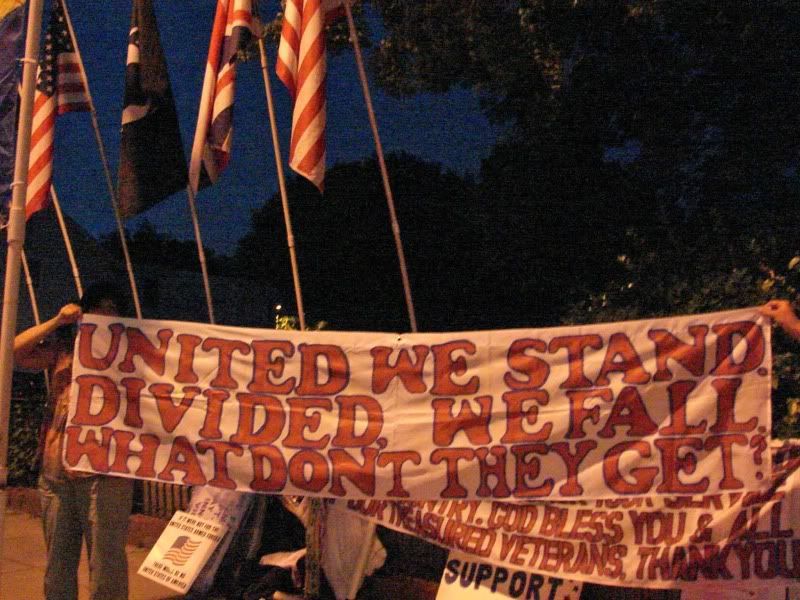 Arch Angel Soldier showing Bruce Wolf, moonbat leader, pictures of Iraq
As is the practice on three day weekends there is no Friday night bus returning the wounded warriors and their families from dinner.
HONOR ROLL Securing the four front gate corners were: Jimmy Valentines Brother; Mr and Mrs Trooprally, Cindy_True_Supporter; Lurker Bill, Rongkirby, Plea Deal; Fraxinus, True Black Man; Sensi Ern; Pandji; Guests were Laurie, Tressa, John and Carla from NJ; and special guests Huff and JC (Air Force buddies) who are in DC as part of the Run For the Wall. We were also joined by two members of Arch Angel.
John and Carla made the large banners you see in the photos.
Please visit their web site http://www.myspace.com/johnandcarla
From their website:
"We dedicate this space to all past and present Veterans of our Military.
Carla and I thank veterans everyday of our lives for all that we have because of their unselfish commitment to protect our way of life. When we plan our vacations it's centered around our troops and our freedom.
We visit Washington DC every year and we always visit the wounded soldiers at Walter Reed Hospital to support them during the worst time in their life. If you get a chance to visit DC on Memorial Day you will have the time of your life. Rolling Thunder holds their gathering at that time and there are around 500,000 motorcycles present. Rolling Thunder was organized by Viet Nam vets and their purpose is to raise money for charities and also the most important never forget your Vet!"
Sidebar: I was at Rolling Thunder today when a woman came up to me to thank me for my service. She looked familiar and I asked her name. She said Carla! And there was John! I had recognized their photos from putting together this AAR on Saturday. They are great people who put their words into action. Even with thousands of bikers, and large crowds, it's a very small world sometimes. – Kburi.
Carla and John at Rolling Thunder, Thanking Veterans for their service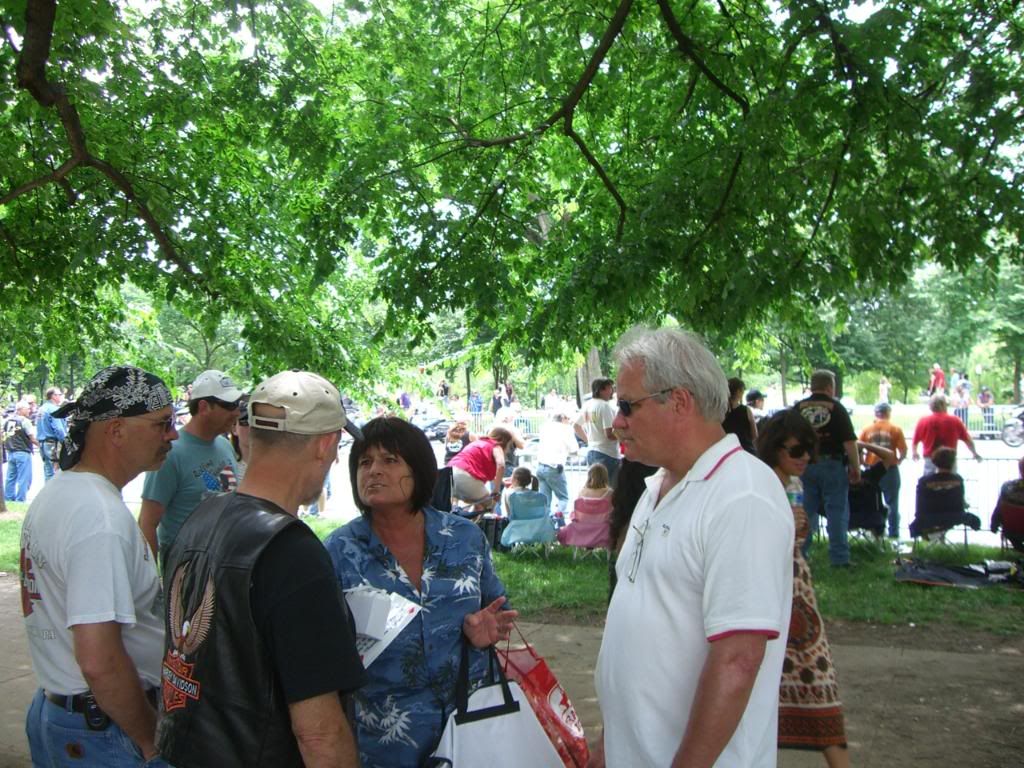 Photos by Mrs Trooprally and Plea Deal;
Written with special comments from Jimmy Valentines Brother, Plea Deal and Mrs Trooprally. And a large Thank You from Kburi who was not able to be at Walter Reed
We are always looking for troop supporters to stop by and visit. Parking is free right across from Walter Reed's front gate.
If you can't get to D.C. to join us but would like to do something for the wounded, you can find a wealth of ideas by FReepmailing Tom the Redhunter, Cindy-True-Supporter, VAFlagwaver, or PleaDeal.
A Big Thank You to all FReepers who transport and store our many signs and banners every week.
Come join us every Friday night between the hours of 6:30pm to approx 9:30pm.
* Thank you to BufordP for maintaining the BIG LIST of all Walter Reed FReeps * Tom the Redhunter blogs at The Redhunter
May 22, 2009 Photos
We are all here for you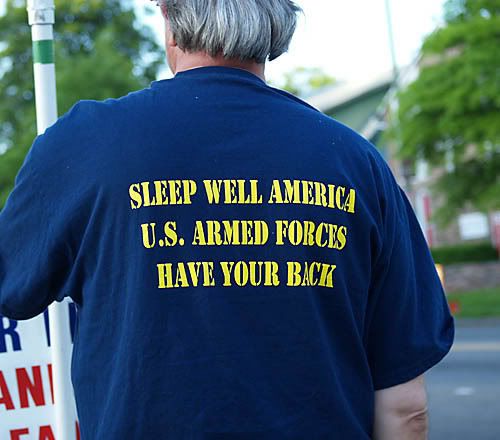 Lurkers Tressa and Laurie
Jimmy Valentines Brother, Rongkirby and guest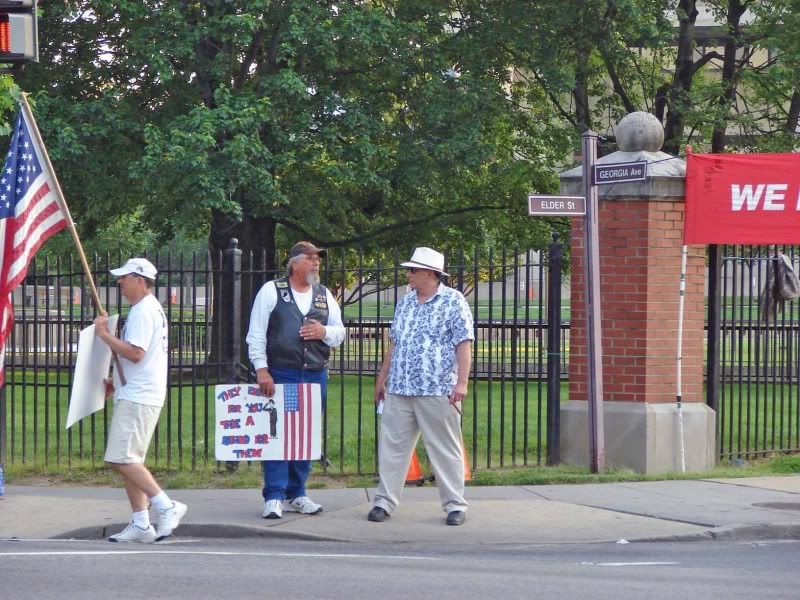 Sensei Ern and Trooprally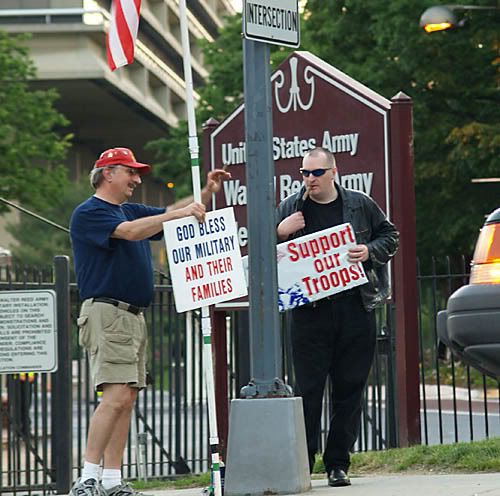 Cindy True Supporter and two Rolling Thunder guests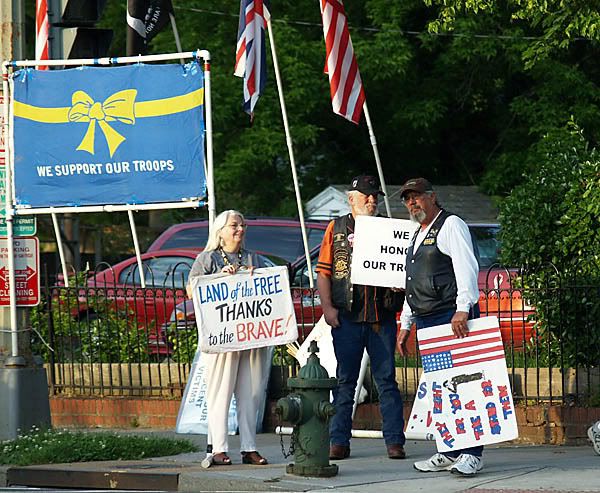 Heroes and Heels
John and Carla with Cindy True Supporter
Arch Angel visitor
Nice People Are Everywhere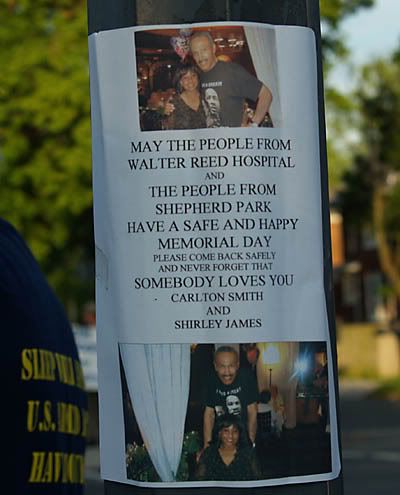 Upside Down Slap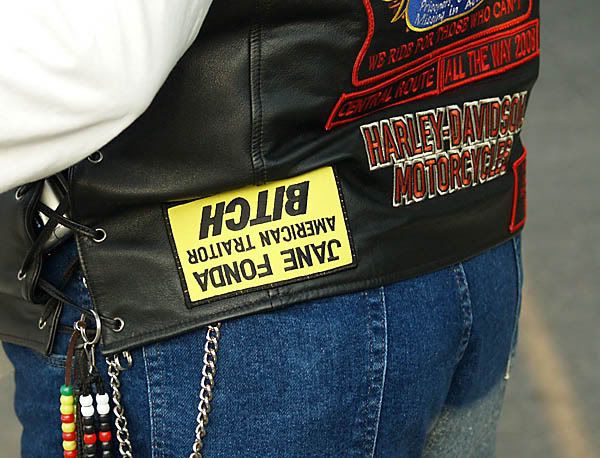 Day Is Done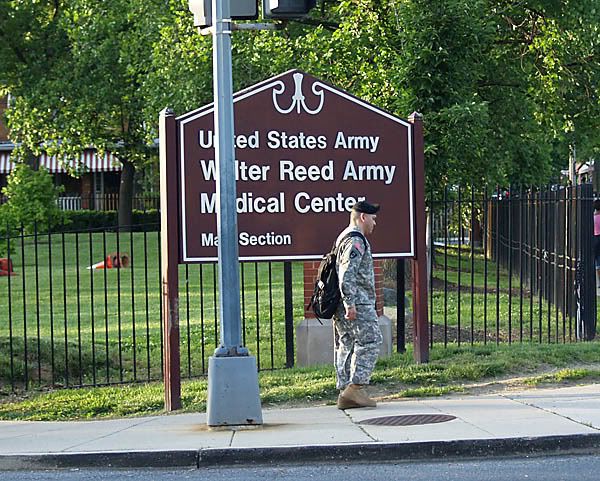 ---
TOPICS: Activism/Chapters; Free Republic; News/Current Events; US: District of Columbia
KEYWORDS: aar; dcchapter; walterrreed
---
---
---
---
---
---
---
---