---
Snow and More Snow Doesn't deter the DC Chapter - Walter Reed, Week 252
February 12, 2010 | Kburi


Posted on 02/15/2010 6:49:42 AM PST by kburi

%20Week 252, February 12, 2010 – Two major snowfalls and over 30 inches of snow fell since beginning last Friday. It's become a "big nuisance" but not big enough to prevent the DC Chapter to stand tall for the 252nd consecutive Friday night at the front gates of Walter Reed.

FRONT GATE NOTES

Mr and Mrs Trooprally arrived first and Trooprally was able to dig "standing holes" in the white stuff.

Although the streets were passable, one of the 3 lanes was still partially covered meaning we could safely stand in a "standing hole" to hold signs or flags. Trooprally is always ready to provide a solution to natures' little obstacles.

The snow was over, but traffic nightmares snarled traffic causing all of us long commutes to Walter Reed.

The evening was marked by three large ambulances lights blazing and sirens blaring, rolling through the front gates. Traffic volume lighter than normal, but still a lot of support from drivers honking and waving.

There was no bus tonight.

WRAMC Anti - War Protester News

There were 3 moonbats. We initially thought there were 4, but one was apparently not a moonbat, but someone who had troubles, namely too much to drink.

In any event, the moonbats called 911, and soon a hook and ladder fire truck, two police cars and an ambulance showed up down the block and finally took the poor soul away.

The moonbats left before 9 pm tonight.

HONOR ROLL for February 12, 2010

Mr and Mrs Trooprally, Lurker Bill, Cindy True Supporter, Fraxinus and Kburi

Come join us every Friday night between the hours of 6:30pm to approx 9:30pm.
---

If you can't get to D.C. to join us but would like to do something for the wounded, you can find a wealth of ideas by FReepmailing Tom the Redhunter, Cindy-True-Supporter, VAFlagwaver, or PleaDeal.

Come join us every Friday night between the hours of 6:30pm to approx 9:30pm.

Directions to our Walter Reed freep location from the Takoma metro station

BufordP's Walter Reed FReep archive

PleaDeal's (GunnNutt) blog at Semper Gratus

February 12 2010 Photos, (courtesy of Mrs Trooprally)

Can't Get To Georgia Ave from the Parking Lot (see top of bus on Georgia Ave)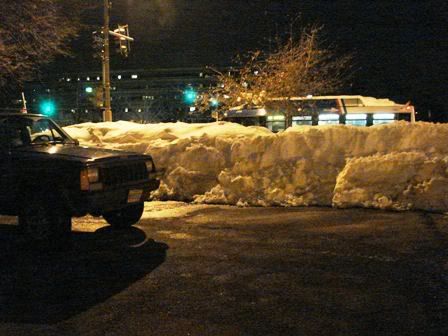 Trooprally – Standing In a "Snow Hole"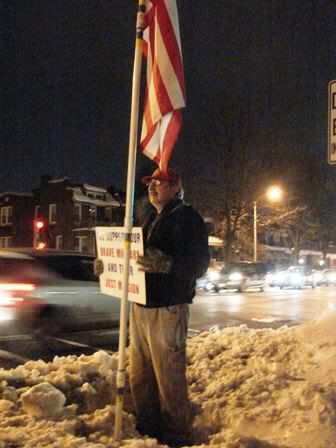 CindyTrueSupporter, Fraxinus and kburi 11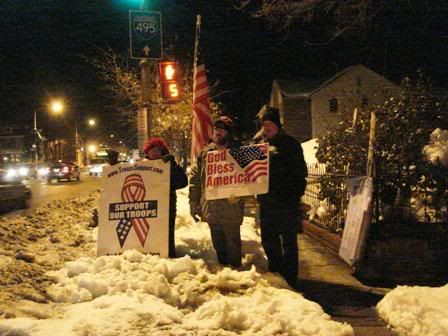 Lurker Bill – Always on Message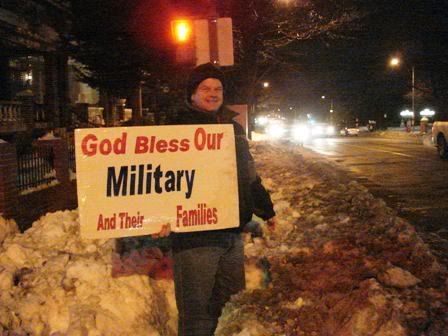 ---
TOPICS: Activism/Chapters; Free Republic; US: District of Columbia; US: Maryland
KEYWORDS: aar; military; moonbats; patriotism; rally; supportourtroops; walterreed
---
---
---
---
---
---
---
---
---
---
---
---
---
---
---
---
---
---
---
---
---
---