---
DC CHAPTERís CHRISTMAS PARTY, Dec. 10,2011
Posted on 12/17/2011 12:13:32 PM PST by trooprally
After a breezy time on the corner for the Olney Freep, several FReepers spent an hour or so at the Olney Compound before heading out to Lurker Bill's for the DC Chapter's Christmas Party. This is our 2nd year at Lurker Bill's and we THANK HIM and PAULA, his wife, for their hospitality.
BELOW LEFT: Our hostess, Mrs. Lurker Bill - aka Paula, pulling the winning ticket for the flag with certificate that was flown over the old Walter Reed hospital on its last day (Sept. 15,2011) under Army command. BELOW RIGHT: Our host, Lurker Bill, unwrapping his White Elephant Gift. Only a few gifts were "stolen". Note, Lurker Bill is a REAL lurker, he does not have a FR screen name.
BELOW: iMacMan, our photographer for the day.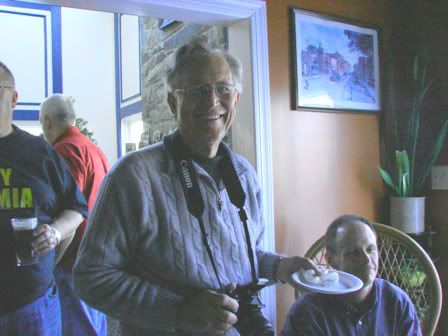 BELOW LEFT: Picture of certificate (left) for flag flown over Iraq in a Navy EA-6B Prowler on August 06,2010 by the Electronic Attack Squadron 209 and presented the DC Chapter by the Aleethia Foundation at Walter Reed on Friday night, Nov.12,2010 . The flag has stitched stripes and embroidered stars. The flag and certificate on the left is the one that was flown over Walter Reed on Sept. 15,2011. BELOW RIGHT: There was also a 2nd prize. Cindy_True_Supporter (Post party picture - No DC Chapter event would be complete without a picture of her) obtained a 15"x24" print of the history of Walter Reed in pictures that the artist signed. The winner of this prize was Exit148.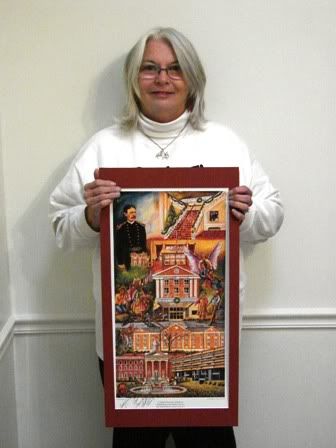 BELOW LEFT: The WINNER of the Walter Reed flag was also Exit148 and hubby, Jim. They graciously 'donated' it back so a more local DC Chapter FReeper could have the honor of having the flag. We took a picture of her & Jim before they gave up the flag. THANK YOU both for your thoughtfulness. BELOW RIGHT: The new winners of the flag was Lurker Bryan and wife, Lurker Terry. They became regulars at Walter Reed this past winter. The first 3-4 Fridays that were there, it seemed that it was raining. It got to be that if it was not going to rain, they were absent, rainy and they were there.
Before I forget, RongKirby (no picture), Lurkers Bryan & Terry, and their aunt, Becky (BELOW) , were at Arlington Cemetery this morning laying wreaths at the graves of our fallen heroes. They helped put out 100,000 wreaths.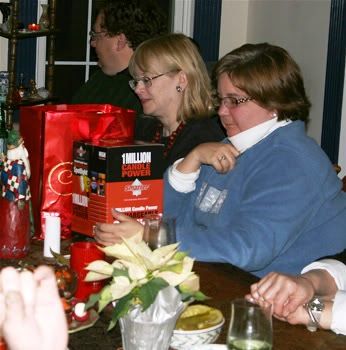 BELOW LEFT: Sauropod and BufordP BELOW RIGHT: The Wife's Club: [Mrs] BufordP, [Mrs] iMacMan and [Mrs] Kburi, lurkers all.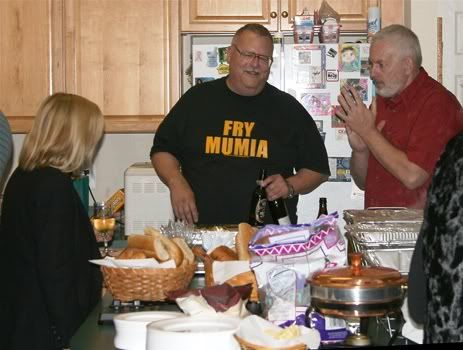 BELOW LEFT: Legionnaire Glenn (USMC - Iwo Jima), Tolerance Sucks Rocks and Fraxinus BELOW RIGHT: Tolerance Sucks Rocks, GunsAreOK and Lurker Terry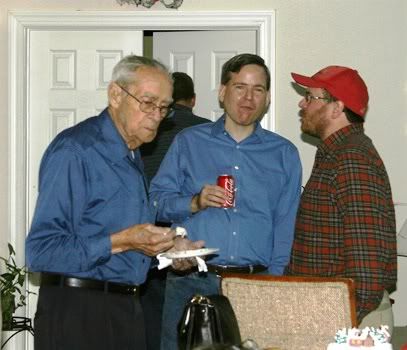 BELOW LEFT: Legionnaire Carl (Army - Vietnam) so not enjoying the Army-Navy Game. BELOW RIGHT: Everyone is here.
BELOW: Time for dinner - after grace by Lurker Bill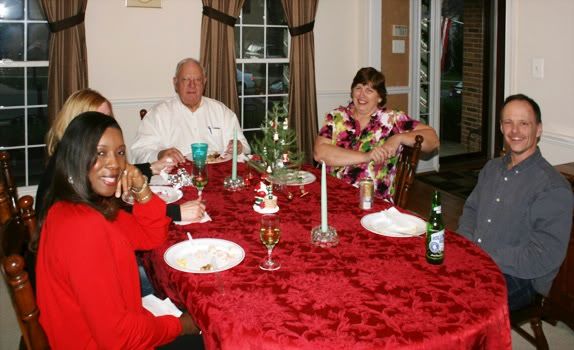 BELOW: White Elephant Time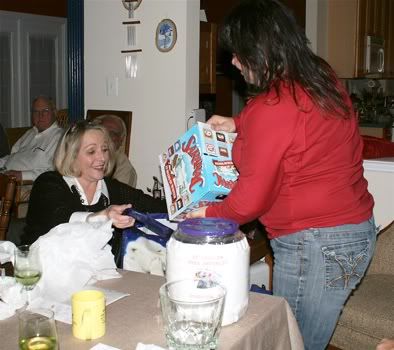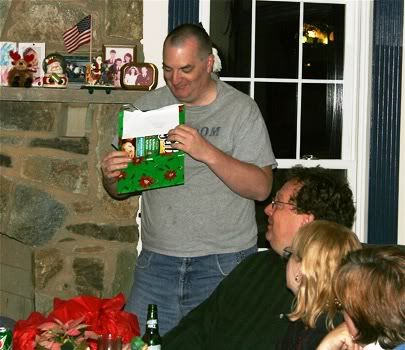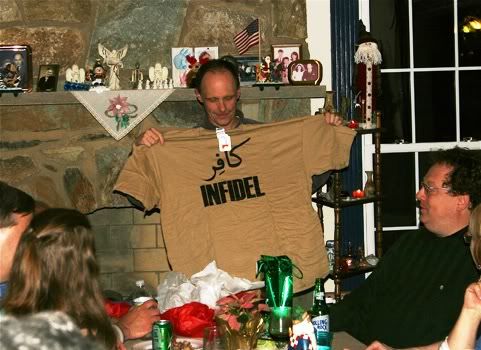 BELOW: Of course no gathering of the DC Chapter is complete until we have our meeting.
MERRY CHRISTMAS TO ALL and ESPECIALLY OUR BRAVE MILITARY. They did not falter, they did not fail.
Link to ALL PICTURES

---
TOPICS: Activism/Chapters; Free Republic; US: Maryland; US: Virginia
KEYWORDS: aar; dcchapter; meetup
---
Navigation: use the links below to view more comments.
first 1-20, 21-34 next last
---
---
---
---
---
---
---
---
---
---
---
---
---
---
---
---
---
---
---
---
---
Navigation: use the links below to view more comments.
first 1-20, 21-34 next last
---
---