---
Weekly Gardening Thread Vol. 25, June 22, 2012
Friday, June 22, 2012 | JustaDumbBlonde


Posted on 06/22/2012 7:06:41 AM PDT by JustaDumbBlonde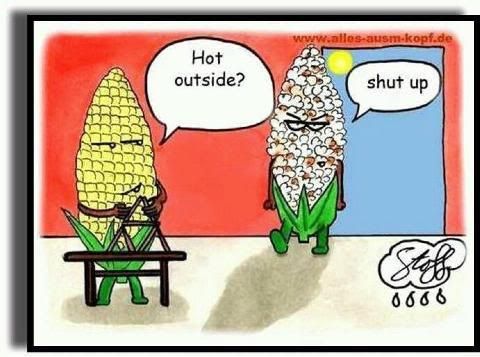 Anybody enjoying the heat???? Good morning, FRiends and fellow gardeners! My thanks to Red Devil_232 and his beautiful tomato plants for hosting last week's gardening thread.
Here in NELA, we welcomed the first day of summer with temps in 3 digits ... at one time yesterday afternoon, our digital weather station had the temperature outside at 102.4! The remote unit that is transmitting the temp is on the north end of the house, tucked up under the eve and out of the sun. Whew!
Lots going on here. We've been enjoying sweet corn (var. Serendipity) all week, and the harvest begins in earnest tomorrow. Three acres ready now and another 3 acres that is 2 weeks behind the first planting.
Last week, I think it was although everything is in a blur here lately, we happened across a few wild plum trees and picked until the heat and humidity wouldn't let us pick any more. After cooking them down and filtering the juice, I got 3 beautiful gallons with which to make jelly. Didn't really have time to do this, but when you try to live from the land as I do, you have to take what you can get when you can get it. We were thrilled.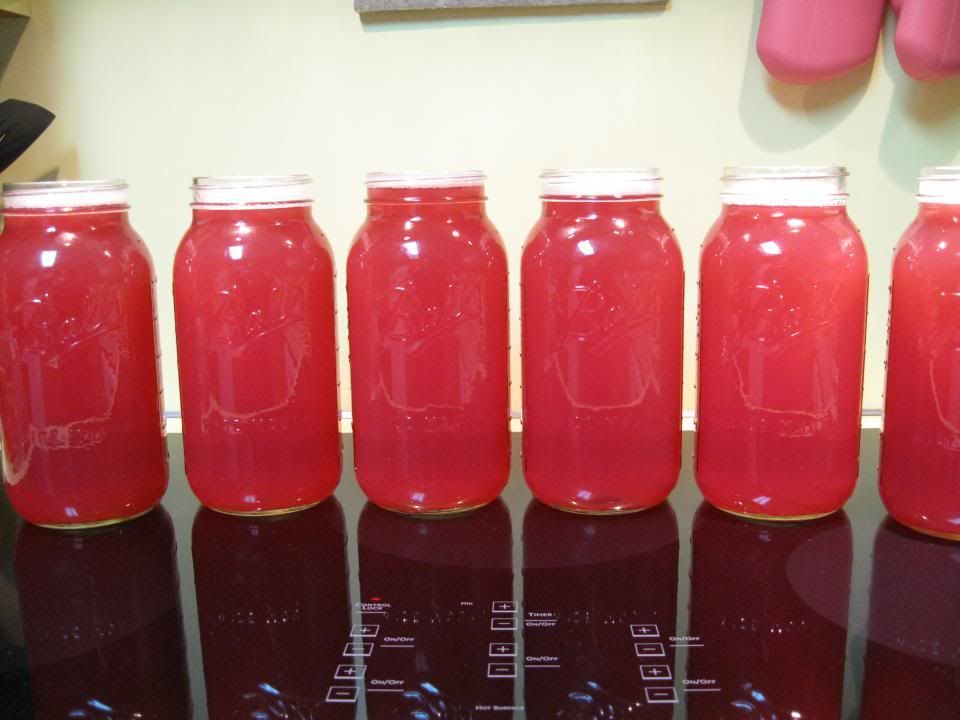 My husband was kind enough to plant a few acres of scarlet cowpeas for me, which started coming up on the 2nd day after planting. Heat and adequate moisture are magic with seeds this time of year! Enjoyed the first tomatoes of the season from my volunteer plants. I have no idea what they were, but they were delish.
The apiary is also buzzing and keeping me very busy. I harvested another 7 gallons of honey Tuesday, off of 2 hives. Got a call yesterday to go look at 2 hives in one house that need to be removed ... both large and active! That will bring my beeyard up to 12 hives, more than enough to keep me busy and deep in honey year-round.
So ... what have you been up to???
The Weekly Gardening Thread is a weekly gathering of folks that love soil, seeds and plants of all kinds. From complete newbies that are looking to start that first potted plant, to gardeners with some acreage, to Master Gardener level and beyond, we would love to hear from you.
This thread is non-political, although you will find that most here are conservative folks. No matter what, you won't be flamed and the only dumb question is the one that isn't asked.
It is impossible to hijack the Weekly Gardening Thread ... there is no telling where it will go and that is part of the fun and interest. Jump in and join us!

---
TOPICS: Agriculture; Food; Gardening; Hobbies
KEYWORDS: garden; gardening
---
Navigation: use the links below to view more comments.
first 1-20, 21-40, 41-60, 61-66 next last
---
---
---
---
---
---
---
---
---
---
---
---
---
---
---
---
---
---
---
---
---
Navigation: use the links below to view more comments.
first 1-20, 21-40, 41-60, 61-66 next last
---
---