---
Man Tried to Rob Bookies with Cucumber Hidden in Sock ... Sentenced to 3 Years (U.K.)
NYDN ^ | March 2, 2014 | Lee Moran


Posted on 03/02/2014 9:04:43 AM PST by DogByte6RER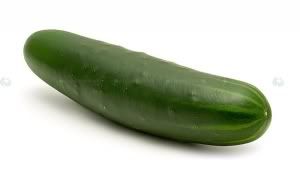 Man sentenced to 3 years for holding up bookies with cucumber hidden in sock
Gary Rough claims he was 'only joking' when he tried to rob the Ladbrokes in Glasgow, England, with a cucumber hidden inside a sock, which he tried to play off as a sawed-off shotgun. Rough was given 40 months jail time for the incident.
A British robber has been jailed for holding up bookies with a cucumber.
Gary Rough, 28, stuffed the lengthy vegetable into a black sock to try and make it look like a sawed-off shotgun.
He then demanded cash from terrified staff at Ladbrokes in Shettleston, Glasgow.
But an off-duty cop spotted the hubbub and knocked the plumber to the floor.
As he was being arrested, Rough tried to claim he was "only joking" and carrying out a dare.

(Excerpt) Read more at nydailynews.com ...
---
TOPICS: Chit/Chat; Food; Local News; Miscellaneous; Society; Weird Stuff
KEYWORDS: assclown; bookies; bookmakers; crime; cucumber; england; glasgow; ratcrime; robbery; shotgun; uk; unitedkingdom
---
---
---
---
---
---
---
---
---
---
---
---
---
---
---
---
---
---