---
WE WERE THERE IN SPIRIT - Part II: Week 213, Olney, 02-06-2010
Feb. 09,2010


Posted on 02/09/2010 3:05:33 PM PST by trooprally

Patriots physically in Olney this Saturday: NONE

Patriots there in spirit: TOO MANY TO MENTION

After braving the weather to be a Walter Reed this past Friday the snow continued to fall through Saturday. At 10AM Saturday we had around 20" on the ground.

BELOW LEFT: Our driveway. Vehicle on right is not as covered as the left because we used it for Walter Reed. BELOW RIGHT: Progress!!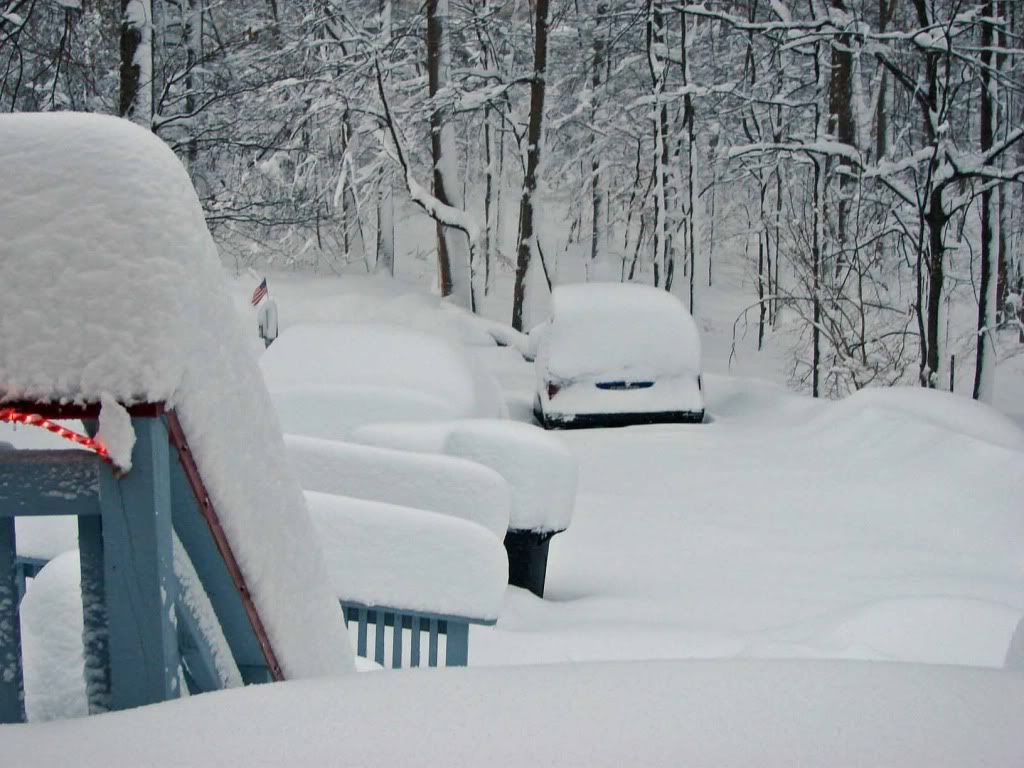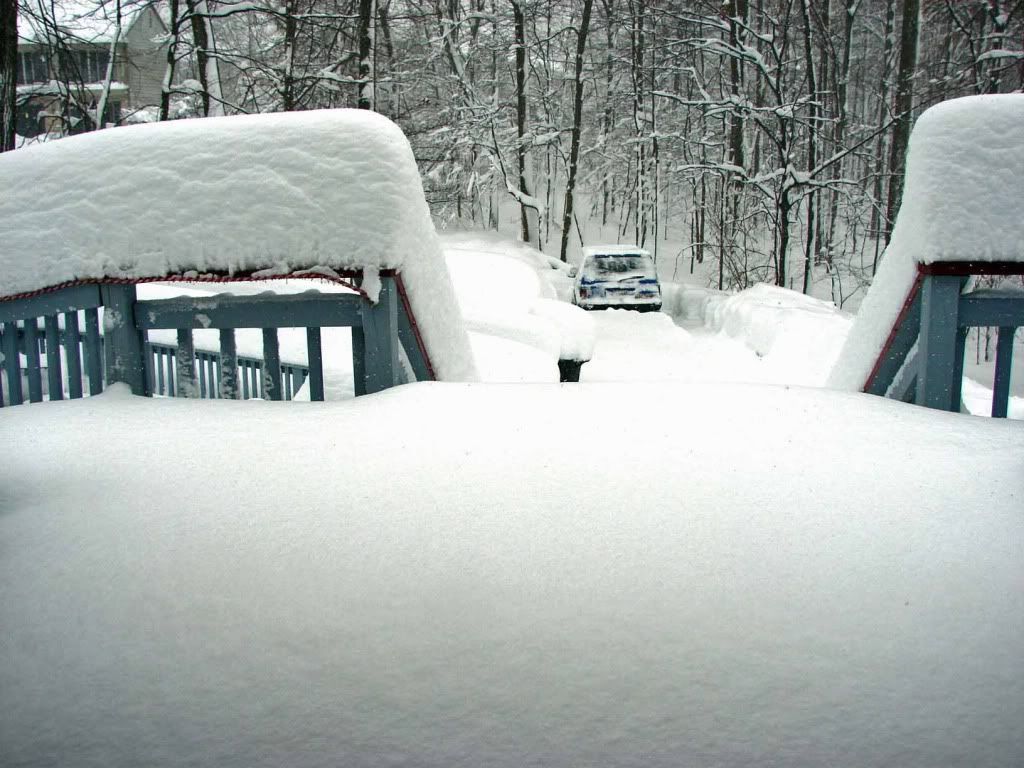 BUT WE WERE ON THE CORNER IN SPIRIT!!!
What's that red thing up there?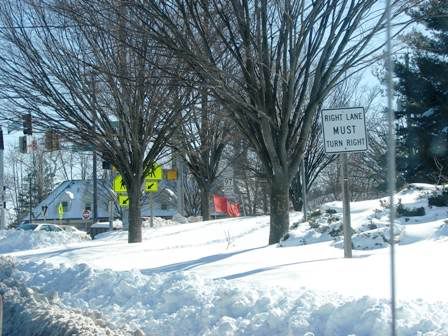 And there is a flag with it
All right!! The Olney Patriots are here without really being there. NOTE: Picture taken on Monday afternoon after our street was finally plowed.



Yep, just like Week 206 when we got up to Olney before the December 18/19 big storm hit, we set up the red banner on Friday. And just like December, the banner took some hits because of the freezing, windy weather. I had to trudge thru the deep snow to duct tape one support that snapped.
I believe that we'll be out this Saturday coming up. We may have to work around the plowed mounds, but it will be sunny and in the upper 30s.



WARNING TO FREEPERS ATTENDING OLNEY
Some new money making have been installed on north bound Georgia Avenue right before you enter the main business district. Slow your speed after the light at King William Drive.
And a new one has been placed just south of Brookeville, between Brookeville and the Longwood Community Center.




REMEMBER
Next Saturday, same place, Georgia Avenue, MD Rte. 97 and MD Rte. 108 in Olney
NEW TIME - 10:15 AM to 11:45 AM


As always, the D.C. Chapter's rules for protesting will be in effect. Briefly, they are: No violence, no profanity, no racism, no provocations, obey the law and treat all law enforcement officers with respect.
But a lot of verbal engagement in Olney is always welcome.

---
TOPICS: Activism/Chapters; Free Republic; US: Maryland; US: Virginia
KEYWORDS: aar; military; mobilizingmothers; moonbats; opinfinitefreep; patriotism; peaceactionmc; rally; snowmageddon; supportourtroops
---
---
---
---
---
---
---
---
---
---
---
---
---
---
---
---