Page Copied From:
"THE JOB IMPACT OF THE AMERICAN RECOVERY AND REINVESTMENT PLAN"
- Christina Romer, Chair-Nominee, Council of Economic Advisors
- Jared Bernstein, Office of the Vice-President-elect
January 9, 2009.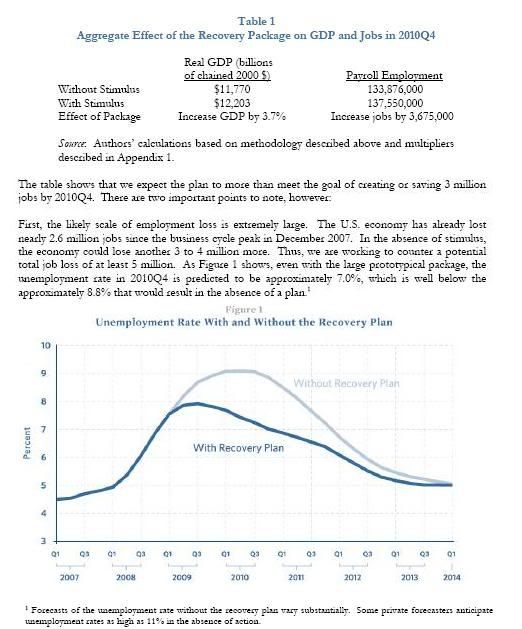 "I don't believe it's too late to change course, but it will be if we don't take dramatic action as soon as possible. If nothing is done, this recession could linger for years. The unemployment rate could reach double digits. Our economy could fall $1 trillion short of its full capacity, which translates into more than $12,000 in lost income for a family of four...That is why I have moved quickly to work with my economic team and leaders of both parties on an American Recovery and Reinvestment Plan that will immediately jumpstart job creation and long-term growth.... I urge Congress to move as quickly as possible... it is altogether likely that things may get worse before they get better. But that is all the more reason for Congress to act without delay."
~ Barack Obama,
warning how bad unemployment might get if his $787Billion spending bill is not immediately passed, even without anyone reading it.
January 8, 2009