---
COLLUSION ADMITTED – Ron Paul Fingered, Attacking Gingrich & Santorum for Romney
Gulag Bound ^ | February 25, 2012 | Arlen Williams


Posted on 02/25/2012 8:28:26 AM PST by unspun
Weekly calls between the Paul and Romney campaigns
This entire stream, uploaded this Thursday from Mark Levin, is very important, but be sure to catch what he plays at the 7:04 mark. It is from a recent "Morning Joe," telecast.

at YouTube, "Mark Levin Helps the American People more than Ron Paul could ever hope for"

"There is a de facto alliance between Ron Paul and Mitt Romney; there's no question about it. At this point, it's an open partnership, I mean Jesse Benton, Ron Paul's campaign manager, has talked about the extent to which they're cooperating with the Romney campaign. And he said that there are weekly phone calls...."

h/t: @NGCaptured
---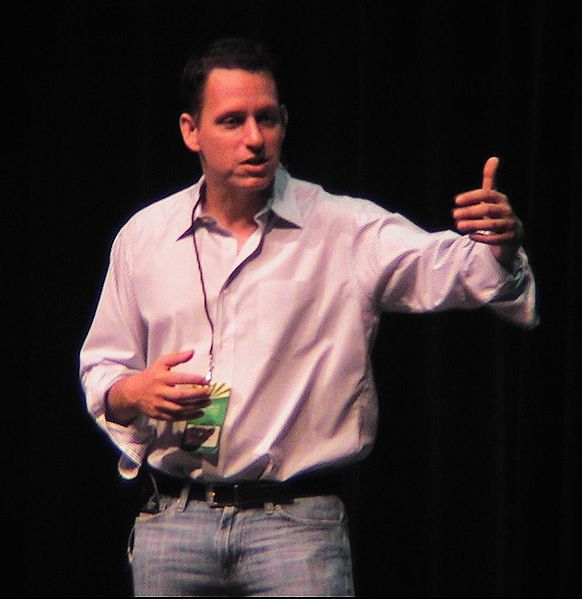 Updated 2/23, 12:15pm CT below; original posted 2/22, 4:17pm CT

What is behind this Alinsky-style pattern of attack?

We suggest one possible answer to this riddle is Ron Paul's principle political benefactor, globalist financier and libertarian activist for the homosexual agenda, Peter Thiel [edit: reportedly, at least former steering committee member of the Bilderberger globalist manipulators].

As has been noted:

For more on Thiel, see "Follow Ron Paul's Money too: Peter Thiel, Globalist, Bilderberger, GOProud Activist." For more on the candidate in question, see the Gulag Bound tag, "Ron Paul."
Never forget to follow the money.

As is our policy, we repost in entirety, with credit and backlink, when posts are very brief.
---
Update
In Daily Caller (video embed will not post here, be sure not to miss it):
Published: 9:16 AM 02/23/2012 | Updated: 9:29 AM 02/23/2012

---
TOPICS: Conspiracy; Government; Politics
KEYWORDS: 2012election; 2016election; apaulling; apaulogia; apaulogist; arlenwilliams; blogpimp; election2012; election2016; georgia; gulagbound; jessebenton; kentucky; kenyanbornmuzzie; marklevin; michelebachmann; minnesota; mittromney; newtgingrich; paulbearers; paulestinians; paulistinians; pennsylvania; peterthiel; rickperry; ricksantorum; ronpaul; ronpaultruthfile; tedcruz; texas
---
Navigation: use the links below to view more comments.
first 1-20, 21-40, 41-60, 61-80 ... 101-113 next last
---
---
---
---
---
---
---
---
---
---
---
---
---
---
---
---
---
---
---
---
---
Navigation: use the links below to view more comments.
first 1-20, 21-40, 41-60, 61-80 ... 101-113 next last
---
---